Childcare.co.uk collaborates with HEROES to provide childcare support to NHS workers
Important: This service is currently unavailable
Unfortunately we have had to suspend the free NHS services from 8th September 2021 due to the disappointing behaviour of one NHS worker who has spoiled this offer for everyone else. We are pleased to have helped tens of thousands of NHS staff during the COVID-19 pandemic with our free services. If you are an NHS worker in need of assistance then please contact us and we will do our best to help.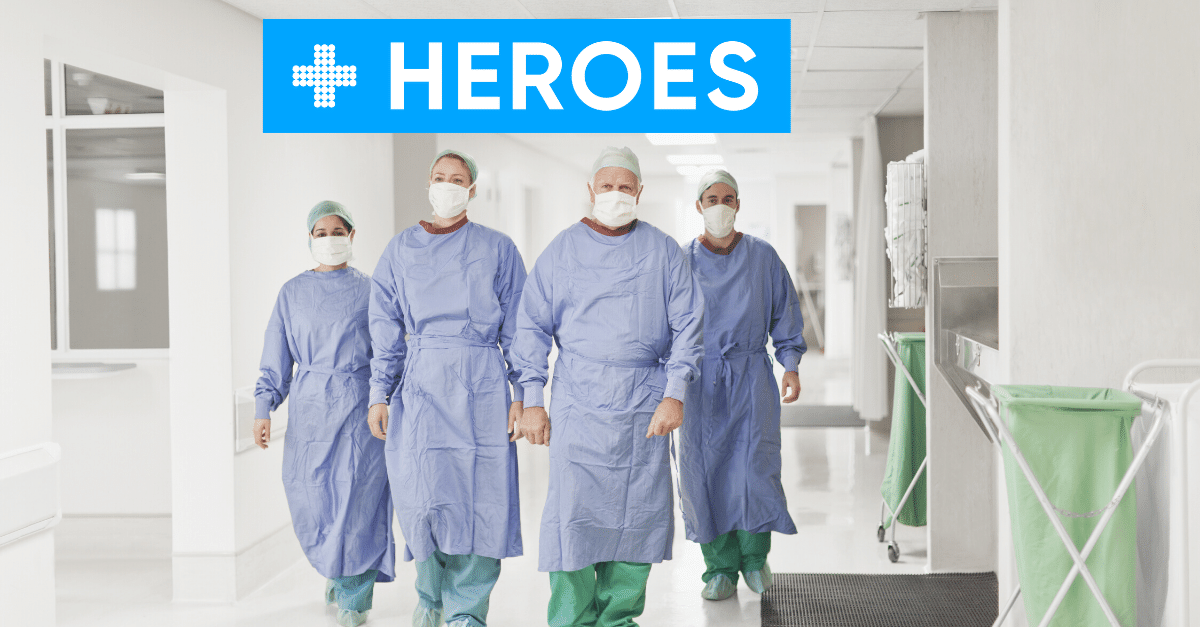 Childcare.co.uk are pleased to announce a collaboration with HEROES, a not-for-profit organisation, to provide childcare support to frontline NHS workers during the COVID-19 pandemic.
Together, Childcare.co.uk and HEROES will offer free registration, search and messaging services for all NHS workers to enable them to find paid childcare in their local area from a range of childcare providers including registered childminders, nurseries and nannies. Childcare providers will be able to search for NHS workers who need childcare and message them for free.
An out-of-hours free emergency childcare service has also been launched for NHS workers who struggle to find paid childcare during non-conventional working hours, when registered childminders and nurseries are closed. The emergency childcare service is operated by a team of volunteer early years workers including registered childminders and nannies.
Further, HEROES have created a financial grants programme for healthcare workers which includes financial support for childcare. Eligible NHS workers will be able to source childcare providers, including from Childcare.co.uk, for daytime childcare during the working week and pay for childcare services using HEROES NHS worker support grants.
HEROES was set up to deliver on one mission at its heart; Help Them Help Us and identified childcare as a key area of focus as some nurseries and schools began to shut down their doors.
Co-founder of HEROES, Dr Roshana Mehdian said: "We are both honoured and excited to work with Childcare.co.uk to help provide NHS staff with the childcare that they need. It's a hard, unprecedented time but it's with support like theirs that means we can go that much further to help NHS staff in their fight against COVID-19."
Richard Conway, CEO & Founder of Childcare.co.uk said: "We are delighted and privileged to be working with HEROES to help support NHS workers seeking childcare during the COVID-19 pandemic. Thousands of NHS workers have already used our service and we hope our collaboration will help many more NHS workers find childcare via our platform."
To find out more on the HEROES childcare support scheme visit helpthemhelpus.co.uk

Register for free messaging, NHS emergency childcare and more
Just use your nhs.net or nhs.uk email address when registering or upload your NHS ID after registration
Don't have an account? Register free today
Sign up in one minute, no payment details required.
Member benefits include:
Add a free profile detailing your requirements or services
Search by postcode for local members near you
Read and reply to messages for free