Amrita A's Reviews
Childminder
Below are the parent reviews for Amrita A. Back to Amrita A's profile
Average Rating:

(4.33 from 9 reviews)
Our 5 yr old daughter really liked Amrita. She is very professional and give home like comfort to the child. I will highly recommend her
Overall
Setting
Cleanliness
Food
Communication
Amrita has been like our family with whom my baby used to feel safe and happy. Within one week my baby learned a lot of things and also she was very happy while we reached to Amrita's door. Main thing I like was she used to update each and every thing about baby activities frequently. I would like to look forward with Amrita again.
I had a viewing with Amrita early in December for my child to start in January. Amrita agreed to have my child who sent me all the contract documents to then receive a message on Christmas Eve telling me that she can no longer have my child because she is now fully booked. I found Amrita highly unprofessional for agreeing to have my child and then letting me down last minute as well as withholding information that she didn't tell me about. When I spoke to Amrita about this, she said to me that it is a first come first serve with a security deposit. This was not explained to me at all. When I explained that she never told me this all I got was 'ok'. Highly unprofessional!
by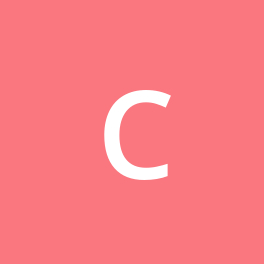 Ceri about
Amrita A on 03/01/2020
Response by
Amrita A on 03/01/2020:
Hi Ceri,

I understand your concerns and the problems it has created for you. However, as per Ofsted guidance, I cannot have more than one kid under 1 year old as you also aware because you are a Practitioner in a Nursery. Hence, when I received a signed contract from other parents, I have to say no to you.
Again apologies for the inconvenience, hope you find a new childminder soon.

Regards
Amrita
A has been looking after our lil boy from the time he turned 1 in jan 2017. I work out of hours and ad hoc and require short hours of childcare in the morning and in the evenings which most childminders are unable to accomodate. I have to say that A has been exceptional!! A has been accomodating on short notice, and completely reliable in the last 1.5years. Our lil one enjoys going to hers. She has picked up the couple of hours between the husband and me juggling the lil ones care and because of that we are able to juggle work and family life. I would highly recommend A.
Overall
Setting
Cleanliness
Food
Communication
Our 3 yr old son spent a week with Amrita while his regular childminder was away. He learnt alot and enjoyed playing outside withe the other children and looked forward to going again.. She provided good feedback throughout and at the end of each day. Will gladly use her again for backup cover in the near future. She was also able to accommodate my 11 year old daughter after school and not many childminders take high school students. I was very comfortable with her and so were the children.
Overall
Setting
Cleanliness
Communication
Amrita has been childminding my son Erik (3.5years) since December 2015. She looks after him for 3-5 days each week.
I have been extremely happy with the care Erik has received, and the great progress he has made whilst in Amrita's care. Amrita's home is always welcoming, clean and well organised and Erik has great fun playing with all the toys available and with the other children in her care.
She provides a wide, fun range of activities including plenty of outdoor exercise. I know Erik has recently enjoyed sand and water play, drawing and sticking, reading and puzzles as well as outings to the playground, trips to feed the animals in the farm and walks in the park.
 Amrita is a great communicator and has no trouble in gaining Erik's confidence and therefore encouraging good behaviour and kindness and compassion to others, both skills which are important to us at home. When Erik steps outside his boundaries she responds with firm but kind discipline explaining what we would like to see in terms which he understands. When he is hurt or feeling under the weather I know that he feels happy to be comforted by her and I am confident that she can administer either first aid or medication following all the correct procedures and completing the necessary records to ensure his health and safety.
Amrita completes a diary detailing what Erik has done each day. From this I have a complete picture of his whole day including what he has eaten, how long he has slept and all his activities. This helps me to feel involved with his care.
All in all I am thoroughly happy with the level of care Erik receives and I'm certain that being in such a positive and happy environment is helping him develop into a confident and self assured little boy.
I would absolutely recommend Amrita as a great and reliable childminder.
Amrita has taken very good care of our 4 year old daughter for the last 18 months. Amrita is a warm and caring person and this has been great for us. She takes the kids out to many different and interesting places. Combining free play with structured projects all the children seem very well balanced. From a parents perspective Amrita has always been helpful to adapt to changes and timings. We give her work a big 5 stars. Thank you.
She is a loving and caring person. She helped settling my child with lot of patience while I thought it will be difficult. Now I am very happy that my son is settled and is in safe hands.
My wife due to return to her work after maternity leave in two weeks, she has just been told by her employers that due to staff cuts she cannot return part time, hence she required a childminder and that too on a very short notice + week ends.
I am very pleased with the manner Amrita understood our problems and helped us with after school and weekend service.

You must be a registered parent and logged in to leave a review.
If you don't have an account then Register Free now.