Happy Seahorse's Reviews
Childminder
Below are the parent reviews for Happy Seahorse. Back to Happy Seahorse's profile
Average Rating:

(5 from 5 reviews)
My son has been going to Victoria and George for the last 2 years since being 8 months old, he has had such variety and learns so much from going. Viktoria always has many activities arranged, often themed around events or celebrations, and my son come home with armfuls of craft, puzzles, worksheets, baking etc.
Viktoria is always meticulous in preparing appropriate policies and following guidance. Her communication with parents is excellent and we enjoy seeing photos of what our children have been up to. They all take such great care. He loves going every day, I love that they're not just stuck in one place and that they go out for trips where hes constantly learning. He has developed so much from being in this setting. I couldn't fault it at all. They're a fantastic team, even during lockdown Victoria has kept in contact posting him little bits to keep him occupied, which he has loved.
She is incredibly positive and has so much energy and enthusiasm for her work. We were very lucky to find her. Thank you so much for all the hard work you do!!
Overall
Setting
Cleanliness
Food
Communication
by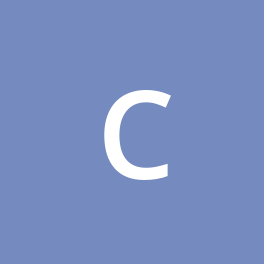 Camila about
Happy Seahorse on 13/05/2020
Viktoria and George had been and continue to be a god-send to us over the last 3 years. Our relationship started first with our first girl 3 years ago and continued even now for our second girl as well. Would absolutely recommend anyone who need childminding to them!!

Right from the very beginning, Viktoria and George had been super professional and were able to answer our questions about various aspects of childminding with extensive details. It was really refreshing to be able to discuss payment arrangement in open and honest manner as well. Most other childminders I looked at had made a habit of fluffing around payment arrangement. It was not a problem with Viktoria and George. Everything was clear and open and you know what you would be working with from the childcare itself to boring things like funding and finance arrangement.

Throughout the last 3 years, there were multiple occasions when we would simply not be able to cope with unexpected life events without the flexible support that Viktoria and George offered us.

Viktoria and George are dedicated and caring in delivering childcare in their setting. Both of my daughters really enjoy their time with Viktoria and George. My older daughter has mild austism. With Viktoria's help, we were able to get extra help for her when we did not know this extra help even existed.

It had been a really enjoyable relationship that we had maintained with Viktoria and George over last 3 years and would certainly continue to maintain as we are even having them to provide after school support.

Absolutely top class childcare provider!!
Overall
Setting
Cleanliness
Food
Communication
by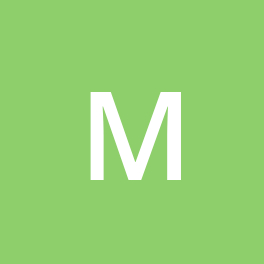 Miles about
Happy Seahorse on 04/05/2020
Response by
Happy Seahorse on 05/05/2020:
Hi Miles, thank you very much for your feedback. I really appreciate that you have pointed out a significant factor that is too many times overlooked by parents desparately needing childcare and that is the question of handling contracts, paperwork and money matters.
We promised straightforward communication and transparency at the very beginning in terms of finance and child development and we are really happy that our mutual work has paid off; We believe that clear 2-way communication is essential and childcare fees should be handled in a professional manner, smoothly and promptly so that we can leave time and energy for the really important part of our job, which is the happiness and wellbeing of the children in our setting.
Thank you for trusting us with your daughters, it has been a great journey together which has yet to end.
My daughter started at Happy seahorse when she was 1. It has been nearly a year now, I never had any problems and my "baby" loves going to Viktoria and George!! That's how I get her ready in the morning.....she takes forever with her breakfast....but as soon as I say we have to go to Viktoria and George she says:"Finish!!", and gives me her plate! 😅😅😅. Actually sometimes I feel sad because at the weekend she always asks: "where is George? Where is Viktoria?".....I guess she's bored with me.....not as much fun with mummy.....
I would definitely recommend Happy Seahorse, my daughter is growing into a happy and confident person! Thank you so much!!!!!
Overall
Setting
Cleanliness
Food
Communication
by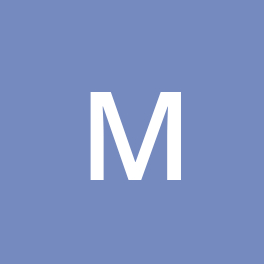 miss sch about
Happy Seahorse on 28/06/2019
Response by
Happy Seahorse on 02/07/2019:
Dear Miss Sch,
Thank you so much for your kind feedback, we are happy to have the pleasure of looking after your little one. Since last year she has certainly become a confident chatter box and a jolly, curious and ready to explore child. I believe working in partnership with parents and clear communication are key factors in nurturing and supporting a child's learning and development, we can do so much together for the children :) Thank you for trusting and supporting us, it means a lot. Kind regards Viktoria
Viktoria is really great with children and she does amazing activities that every child loves! Kids are having a lot of fun at Happy Seahorse, learn, play and grow. They are in safe hands with Viktoria as she is reliable, professional and really friendly as well. Highly recommended.
I am glad to find her to my lil sausage, but unfortunately we moved to Cardiff. But anytime when we are in London we are happy to visit her.
Overall
Setting
Cleanliness
Food
Communication
by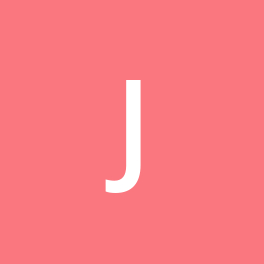 Judit about
Happy Seahorse on 17/02/2018
Response by
Happy Seahorse on 13/03/2018:
Dear Judit,
Thank you so much for your lovely feedback. It has been my pleasure getting to know you family.
Please do come to visit us soon :)
Viktoria is an excellent childminder. She is a nice and friendly person who is really able to talk on the "children language". Viktoria is a real professional with high experience. My son loves her and her family so much! Let me write down a short and sweet story about it.... : one morning he did not want to get dress.
I told him:
ok i will go and play with Viki and you can stay home today!
His reply:
NO! MY Viki! I go to play!
And he started to get ready immediately.....
I know that to taking care about my very active little boy is a big challenge, but she can manage it easily! Her home is like a little nursery. There is everything available for learn and play.
I am glad we found her! Thank you for your amazing care!

I would highly recommend Viktoria!
Overall
Setting
Cleanliness
Food
Communication
by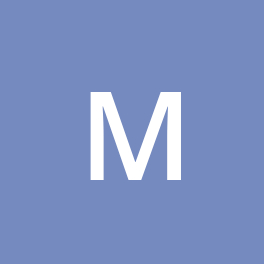 Maria about
Happy Seahorse on 10/01/2018
Response by
Happy Seahorse on 10/01/2018:
Thank you for your lovely feedback Marcsi, we are happy to have your little one in our setting and maintain our wonderful partnership with you.
Your support is greatly appreciated and it makes a huge difference in the development of your cutie :)

You must be a registered parent and logged in to leave a review.
If you don't have an account then Register Free now.