"AMAZING CHILDCARE PROFESSIONAL"

review of marbleca - Nanny in Leicester
---

Reviewed
AMAZING CHILDCARE PROFESSIONAL
I am writing to recommend Claire as a nanny or childminder. Claire was our first ever childminder for our daughter and son when our daughter was barely 5 months old and our son was 5 years at the time.

Being full time parents leaving a young baby at home was quite daunting as you can imagine but the love and support Claire gave to us during that time made it easy for us to work , knowing that our children were in good hands. She was responsible for providing them with breakfast each day and dropping my son and picking him up from school. While caring for them she was respectful about our family traditions and most times will adapt my son's lunch to a dish he was used to having at home.

Claire is very knowledgeable about the statutory Early Years Provisions and adapts her practice to the needs of every child she cares for. Claire is a tremendously patient person who works alongside the parents, which was helpful to us as our boisterous son struggled with following instructions at the time.

She took the time needed to read with or hear my son read every day and assisted him with homework which made our time with our kids in the evening more enjoyable for other family activities.

Claire had an immeasurable positive impact in my family as at that time , my husband and I had no family support network around us in London and she acted more like a Nan to our kids, which made our children to see her as family rather than a childminder.
I desperately wanted my baby at the time to partake in certain baby -friendly activities which were never available during the weekends but Brenda tried her best to ensure my daughter didn't miss out. From 6 months old she took our baby to mother-and-child swimming classes, which helped build water confidence for our daughter who now thoroughly enjoys swimming.

Claire is very attentive and meticulous to detail. I saw that in the "home contact" book she designed and self- introduced to keep my husband and I updated with things. As her child minding practice expanded, she employed an assistant and changed the "home contact" book to an online system which gave us access via our mobile phones or a desktop with pictures of our kids.

As a family, we've learnt extremely well from Claire's supportive and professional practice and some of the activities she did with our kids, like her famous summer farm trips and seaside trips have now become a tradition for our kids. As our daughter grew older (almost 2 years old) I changed jobs and had a longer commute to work so i decided to change my son's school as well. We decided to move the baby as well to a nursery closer to work as unfortunately it was impossible to leave her with Claire as we travelled to work quite early.

Once again I would very much recommended Claire to anyone looking for a qualified quality (Early Years professional) nanny or Minder for their family. She is caring, very supportive, uses her initiative and loves working with children.
Overall
Setting
Cleanliness
Food
Communication
by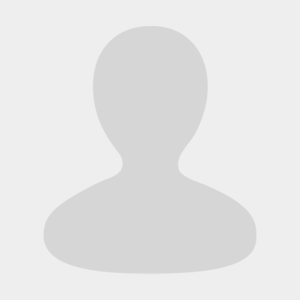 Cafaan17
Response from marbleca
Responded
Many thanks Frida for your Kind words.