Little Stars Corby's Reviews
Childminder
Below are the parent reviews for Little Stars Corby. Back to Little Stars Corby's profile
Average Rating:

(5 from 5 reviews)
Katie has been looking after my son from 6 weeks old till 3 years of age. She has gone far beyond expectations and gave great start to my sons education and prepared him well for larger setting and became part of our family.
by
Jana about
Little Stars Corby on 11/01/2018
My little biy has been going to Kate since he was 4 months old he loves it and Kate is great with him
Overall
Setting
Cleanliness
Food
Communication
by Naomi about
Little Stars Corby on 16/10/2017
Katie has been looking after my son Louis since he turned 6 weeks of age.
Now at 2 he is very sociable and happy boy in Katie's care. Her running by national curriculum and engaging him in various activities daily helped him developed into very confident child.
Katie has an ability to surpass parents expectations and provide care that encourages child into steady growth.
She became part of our extended family and ensures that best child's interest is met.
It was easier to return to work knowing that my son is being well taken care of.
Katie has a capability to create great atmosphere for children to come to and they are thriving in her care while being encouraged to develop important early stage skills.
Since we are moving at the end of summer we will be sad to see Katie go. No doubt Loius and the rest of our family will stay in touch for years to come....
Overall
Setting
Cleanliness
Food
Communication
by
Jana about
Little Stars Corby on 30/06/2016
Response by
Little Stars Corby on 09/07/2016:
What lovely feedback thank you, and I will definitely miss Louis.
My son has been attending Little Stars for almost a year, he started around 14 months old and had terrible separation anxiety from me, he rarely settled with anyone including family. Within weeks, he became very eager to go to Katie and without fuss and began crying when I picked him up to take him home! This was a vast improvement in such a small space of time!

Not only does he have more confidence, he is also improving a lot in other skills such as walking and talking. He visits local parks and country parks regularly as well as arts and crafts at home. No activity is forced upon him and he receives excellent care throughout the day.

Katie is very caring, knowledgeable and has great confidence, she treats each child as an individual. I'd highly recommended Katie to any parent who is looking for a high standard of care in a lovely home from home setting.
Overall
Setting
Cleanliness
Communication
by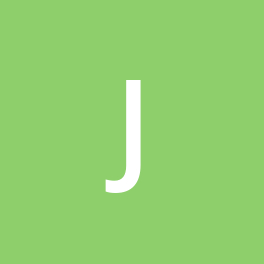 Jade about
Little Stars Corby on 01/04/2016
Response by
Little Stars Corby on 02/04/2016:
Thank you very nice to hear.
My children, 10 and 4 stayed with Katie from when she was registered until September last year they thoroughly enjoyed there time with her and have moaned at me because I gave up work no longer requiring child care! I am returning to work shortly and my daughters are delighted to know they will be returning to Katie's care - how to be loved!!

The life there is such it's like coming from home to home, they receive home cooked meals using fresh ingredients from the garden. They collect the eggs from the chickens daily and have used them to bake cakes.

The children are taken out to the park, go on walks, taken to indoor play areas and also to the farm.

I have no hesitation in recommending Little Stars Childminding Service as the care received is excellent!!
by Jen262 about
Little Stars Corby on 11/09/2013
Response by
Little Stars Corby on 07/04/2016:
Thank you for your lovely comments.
You must be a registered parent and logged in to leave a review.
If you don't have an account then Register Free now.