Debbie's Reviews
Nanny
Below are the parent reviews for Debbie. Back to Debbie's profile
Average Rating:

(5 from 8 reviews)
Debbie and Jade are both wonderful childminders and have an excellent and very suitable environment for children to develop and have fun. They provide a real home from home with a fantastic arrangement of toys and garden space and they undertake regular trips and outings. The setting is immaculately clean, tidy and completely child orientated.
My two little girls absolutely loved attending, my youngest from 8 months.
I was always particularly impressed with how caring and attentive they were and felt reassured the children were receiving lots of high quality very genuine care.
Overall
Setting
Cleanliness
Food
Communication
by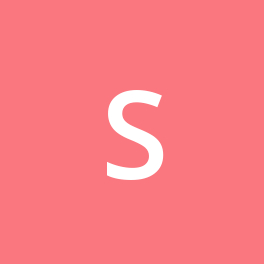 peanuts about
Debbie on 19/12/2018
Response by
Debbie on 19/12/2018:
Thankyou very much for the Review:-) Jade and I loved having the girls, we wish you all the best for the future:-))
My daughter has been attending Debbie & Jade's setting for just over a year & a half. She settled in quickly & loves going!
Debbie & Jade always plan fun trips out including soft play, playing in the park, walks & visits to the library. They make excellent use of their indoor & outdoor space in the setting & have a large range of good quality toys.
Debbie & Jade are really approachable & supportive - we are really pleased with the care they have provided our daughter & we have enjoyed watching our little girl develop over the time she has spent with Debbie & Jade.
Overall
Setting
Cleanliness
Food
Communication
Debbie and Jade have been looking after my daughters for just over a year now and we are so happy with them. The girls love them, they do so much with them and really have been the support we have needed with trying to juggle full time working and children.
Overall
Setting
Cleanliness
Food
Communication
by MrsB about
Debbie on 17/08/2018
Response by
Debbie on 18/08/2018:
Thankyou for your message:-) we really enjoy having the girls and taking them out.
We have had our 2 year old son with Debbie over a year. I cannot begin to rate Debbie enough, since our son Noel has been with Debbie his speech has moved on massively and his manners are amazing, sometimes my husband and and i will ask Noel where he learnt the words or how to say things and he will say at Debbie's house. The layout of the house is fantastic for the children and done so beautifully. Debbie is always doing activities and trips with Noel that he loves and tells us about everyday. I wish Noel could have more time with Debbie, she is amazing!
Overall
Setting
Cleanliness
Food
Communication
I would highly recommend Debbie for childcare as she is very approachable and caring person. Every day at Debbie's the kids are kept busy by interacting with other children and learning and generally having fun! I was always encouraged to see that both of my girls had an excellent time there and did not feel guilty leaving them as I knew they were in good hands. Overall a lovely atmosphere for children to be in. I am sad to say that my youngest has now started school and is no longer with Debbie.
Debbie and jade have looked after both of my children for over a year now and I couldn't be happier with the level of care and attention they receive. They often go out on trips and the toys are updated regularly so they never get bored. They are very understanding and flexible which is vital for our situation. Both my children get excited about going to debbies house which obviously makes me happy leaving them. I would definitely recommend them to anyone looking for childcare. Debbie and jade always put in a lot of their own time updating and improving the play areas and the garden is amazing.
Teddy has been with Debbie & Jade now for a month. I can't believe how he's progressed already! Teddy gets so excited when Debbie comes to collect Him! He Never stops talking about everyone who is there with him.
Debbie & Jade are such Wonderful Ladies,Ted & I felt so comfy and happy as soon as we went round to meet them! Ted didn't want to leave.
There were so many things to do and play with at the house,it is like a mini Nursery.Outside was lovely too with lots of outdoor play equipment and a Playhouse.
I can't thank you both enough for how you look after Teddy :-)
We're so Lucky to have found you both.
I'm a lone parent,so having a little break a few times during the week is Wonderful...So both Ted and I get So much out of it.
Debbie & Jade take Ted on some Lovely days out! He has the Best Adventures.

So Happy You found us :-)) x


Debbie and jade look after my little boy whilst i am back at college studying i knew as soon as i met debbie she was trustworthy, she is very friendly and happy and smiling, she is absolutley brilliant with harvey i know he is always safe and secure when i leave him there she is a great childminder and doesnt break the bank as childcare cost go i would highly recommend her and her daughter jade.
You must be a registered parent and logged in to leave a review.
If you don't have an account then Register Free now.