Yolandev's Reviews
Childminder
Below are the parent reviews for Yolandev. Back to Yolandev's profile
Average Rating:

(5 from 3 reviews)
I cannot recommend Yolande highly enough. She has been a live in nanny for us for 3 years looking after my daugther, then aged 1-4 years. Since my daughter started school she has also been looking after my twin boys on occation, 1 years old.

Yolande is very focussed on being fair yet fun, loving and caring towards our children. She is organised and very efficient in everything she does. She is trustworthy and always has our children's best interest at heart.

My daughter loved playing games, drawing, painting, reading, playdoh etc with Yolande and the activities were always geared towards an educational angle whilst being fun.

Communication was always clear, concise and to the point.

You would not regret choosing her as a childminder.
Overall
Setting
Cleanliness
Food
Communication
Here is a fantastic nanny/babysitter. It is very difficult for me to trust people with my children and let them be with someone else. But was told that she was available for one day a week and does babysitting I was over the moon. I knew her and my babies always felt so comfortable and happy with her. She engaged with them so well and help them grow feeling safe. She is without a doubt kids favourite babysitter now as they are older and at primary school now. What else can I say except that she is the best we know of do far.
Overall
Setting
Cleanliness
Food
Communication
Trusting someone new with your baby is probably the hardest thing for a mummy... Yolande is simply the perfect childminder/nanny you could ask for as she's genuinely concerned with what's best for each child!
I can recomend Yolande without any reservation, to any mum who's worried about going back to work... My kids have always felt secure in her care and still love meeting up with her many years after she looked after them! Yolande is a precious jewel and if you're lucky enough for her to be available... count your blessings twice!! Thanks Yolande, I'll always treasure you xxx
Overall
Setting
Cleanliness
Food
Communication
by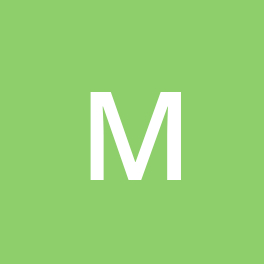 Annie76 about
Yolandev on 15/02/2018
Response by
Yolandev on 16/02/2018:
Thank you for the lovely review. I'm glad I could be a part of the children's learning journey.
You must be a registered parent and logged in to leave a review.
If you don't have an account then Register Free now.