Smiles Alison Wilson's Reviews
Childminder
Below are the parent reviews for Smiles Alison Wilson. Back to Smiles Alison Wilson's profile
Average Rating:

(4.56 from 9 reviews)
When I first met Alison she reminded me of my daughter's previous Childmidner, firm but fair, kind, encouraging and courteous of parents feelings and her children's happiness. She is clearly experienced as our daughter took a while to engage in her new setting, but, through time and patience they have built up a great rapport, giving my daughter the time she needed to settle in. Now Emily is flourishing and enjoys her time there and has made some friends too.

Her home setting is very child friendly and homely where the children feel at home. She gives the children nutritious healthy foods with little treats every now and again which is great because our children work hard at school and deserve it.

My daughter will be in Alison's care until she leaves primary school and we will feel very sad when that day comes, but that's not for years to come - phew!

We love Alison!!! 😊
Overall
Setting
Cleanliness
Food
Communication
by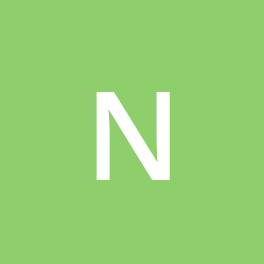 NattyNoo about
Smiles Alison Wilson on 19/07/2018
Response by
Smiles Alison Wilson on 19/07/2018:
Ah thank you !
Emily is very welcome, and I will continue to support and care for her.
I'm really pleased and value all my parents support and reviews as much as I enjoy my job it can be tricky at times. (Like any job )
Xxxx
My daughter started with Alison in summer 2017, I was very lucky to find her and she was extremely accomadating and understanding of my circumstances. My daughter was eased into the childcare setting and I had peace of mind right from the get go ! Since then she has absolutely flourished , and made lots of friends. I am also happy that my son will be starting soon too!
Overall
Setting
Cleanliness
Food
Communication
by
SaherNaz about
Smiles Alison Wilson on 18/07/2018
Response by
Smiles Alison Wilson on 18/07/2018:
thank you ❤️⭐️
So pleased to hear this
I enjoy every moment of your Daugther's days with me ! Here's to her baby bro coming soon too xxx
My son has been with Alison for the last 2 years. He started when he had just turned 1 and will be leaving soon to start pre-school.
From the very first day that he started he settled in and has treated it like his second home ever since. It's as if he's part of their family! I had a bit of trouble with nurseries previous to this so I was anxious about leaving him with anyone but Alison put my mind at ease straight away and has provided excellent care for him. He has made great progress, friends and memories which I can't thank Alison enough for. She is everything I hoped a childminder would be and I'm sure my son will miss being with her. She always keeps the children safe and clean and her house is always clean. She plans fun outings for the children and keeps you updated with pictures which are nice to receive.
If it wasn't for my son getting older and moving onto pre-school then he would have stayed here. Thank you to Alison for everything you have done for us, not quite sure how I will cope without you! Xxx
Overall
Setting
Cleanliness
Food
Communication
by EmmaT about
Smiles Alison Wilson on 18/07/2018
Response by
Smiles Alison Wilson on 18/07/2018:
Thank you ❤️He will be missed xxx
Has arranged for this childminder to look after my daughter starting September. Everything was going ahead and out of nowhere she just dropped out. Stated she wasn't taking on anymore children but would be later on in the year which would have been my daughter from September so that doesn't make sense. I had chosen this later out of others that I had visited and now feel extremely let down. It is very hard for parents to find childminders who they can put their trust in and it takes a lot of time to find a childminder too.
by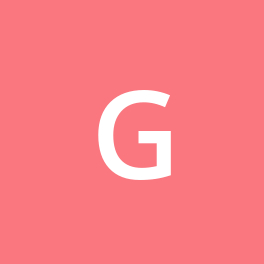 GE8 about
Smiles Alison Wilson on 18/07/2018
Response by
Smiles Alison Wilson on 18/07/2018:
I am deeply saddened, to read this review after explaining to this lady as best I could.
I work extremely hard to please each and every potential parent that comes to visit me.
Yes we had a verbal agreement to start care in Sept with no contract signed.
Due to a circumstances Change I decided At the moment to not take any more children into my care.
I've never let anyone down before and will continue to do my job as best I can
I'm hoping that this lady will find a lovely minder
These are the words my 6yr old uses to describe Alison!
He has been with her since he was 4. He took to her within 5 minutes of meeting her!

Alison is great with children of all ages and keeps them sufficiently engaged (especially in the summer) and well looked after.
My son has always felt comfortable in her house and has always had a great time in the many trips to local parks and farms that Alison organizes during half terms and summer holidays.

Alison is very professional. She knows and does her job very well.
Overall
Setting
Cleanliness
Food
Communication
by Lillian2 about
Smiles Alison Wilson on 23/03/2017
Alison looks after my daughter and has done so since she was 10 months old (she has just turned 3) and my 6 year old son after school and in holidays. She is without doubt one of the best childminders' you will ever find. My children are happy and I never have any issues with drop off and pick ups. Reliable, trustworthy and every other positive adjective I can think of. My daughter is growing into a beautiful young girl and I have Alison to thank in part for that. I work and it is hard to leave them so I want to know they are in the best hands. I never have any worries with Alison.

her home is clean and tidy always (how I will never know with the volume of toys and games available) she is organised and always has planned activities daily.

Alison takes her role with ofsted seriously and is always doing paperwork in her own time to ensure our children get the best quality of care.

Would be happy to talk to anyone who wanted to check but I am 100% happy and so are my children.
by Stefanie about
Smiles Alison Wilson on 23/10/2014
Leaving my 7 month old bundle to return to work was the most daunting thing but what a good decision we made! Alison's home is a friendly, safe, respectful environment where the children are encouraged to grow emotionally and physically. A year on and my daughter is social, confident and happy. No matter what activity they are doing, all the children are included regardless of age and I regularly get sent home with things that 'Anna has made'. Alison goes to great lengths to ensure that my wishes are fulfilled with regards to Annas care and always has time to chat if I have any questions. She has and continues to be a great support to me as a first time parent and cares for Anna like she is part of her family. I couldn't be more happy that we chose her. Thank you Alison!
by MrsE33 about
Smiles Alison Wilson on 22/07/2013
Response by
Smiles Alison Wilson on 22/07/2013:
thank you for a great review long may I continue to please and care for your wonderful daughter xx


What can I say, Alison has looked after Olivia since she was 9 months old. I was new to the childminding issue as my mum looked after my other 2 girls. She has been there over 2 years and has gone from strength to strength. She is happy and has lots of friends. They always are going to groups or do activities at home..She also has looked after my older girls on occasions and includes them all in any activities so noone is left out. Alison is flexible, helpful, caring and understanding, and has given nothing but 1st class care to my daughter(s). It will be hard to leave once Olivia goes to full time school, but even then I think Alison will still be be around to watch her grow. I could never say THANK YOU enough for all that she has done and will continue to do for Olivia. :-)
by zetajack about
Smiles Alison Wilson on 20/01/2012
Response by
Smiles Alison Wilson on 03/02/2012:
thank you zeta for a lovely review, i enjoy every moment of caring for your daughter and long may it last....its so nice for all possible parents to read for themselves a parents view xxx
Showing
1 to 8 of 8
results.
You must be a registered parent and logged in to leave a review.
If you don't have an account then Register Free now.