Dorothyb's Reviews
Childminder
Below are the parent reviews for Dorothyb. Back to Dorothyb's profile
Average Rating:

(5 from 9 reviews)
We wholeheartedly recommend Dorothy to any parents looking for a caregiver for their children. Dorothy has looked after our son since he was 10 months old and under her care, we've seen his language and motor skills improve greatly. She is so thoughtful in how she prepares the environment for the children; she'll organize activities or set out learning materials that are specific to each child's current area of interest or development. For example, our son was crawling when he first started at Dorothy's; she would take him to baby gym weekly, set out soft play materials for him to climb on, taught him how to dismount from the sofa safely and confidently; in a short-span of time he started to walk confidently. In another instance, my son expressed an interest in water play; she planned different water play activities in her garden or took him to water fountains within walking distance. She also prepares nutritious hot meals for the children and balanced snacks which really stood out to me. I too have learned so much from Dorothy as a first time parent; for example, she suggested activities I could do with him to improve his use of eating utensils. I'm quite jealous of all the things my son gets to do! From mornings at Hampstead Heath or the Zoo, afternoons at the City Farm or water fountains, he comes home (& sleeps so well!) after a full day of fun. She is a warm and professional caregiver that puts so much effort into planning stimulating and engaging days for the children.
Overall
Setting
Cleanliness
Food
Communication
Our daughter, Aria, has been with Dorothy since she was 18mo and we couldn't be happier with our choice. Every day spent with Dorothy feels like a beautiful adventure. From exploring Hampstead Heath, learning about insects and flowers, enjoying the playgrounds, visiting London Zoo, to creative and educational play indoors, Dorothy has every aspect of a child's learning and development covered.

Dorothy's style of encouraging Aria to play and express her personality, to discover her surroundings freely and to learn staying focused, has influenced my way of keeping Aria engaged in activities at home and when we're out.
Dorothy inspires so much confidence, trust and care; qualities that translate into how she nurtures her pupils.

We receive lots of wonderful pictures and videos throughout the day of their activities, which makes us feel very present even when Aria is away. Dorothy's knowledge and passion for the Montessori method combined with a Forest Nursery approach is the ideal setting for our child.

I believe that any child who experiences Dorothy's "Magicland" (how I like to call it) will grow to be a confident, self-sufficient, curious, and content toddler.
Overall
Setting
Cleanliness
Food
Communication
by
Giorgi about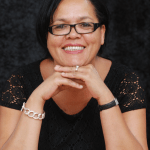 Dorothyb on 18/01/2021
Response by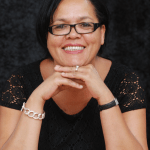 Dorothyb on 18/01/2021:
Thank you so much for the lovely review 😍
Our son was with Dorothy for four months from when he was ten months old. In that time his development progressed a lot and Dorothy was great at working with us to help him hit his milestones, for example she really helped to get him started with walking. The children always did lots of different activities including soft play, visiting the local farm, picnics in the park, baking, crafts etc. Dorothy was great at updating me during the day on what my son had been up to - I loved receiving photos and videos of him so that I could feel involved in their activities. Overall she is a very kind person who really cares about the children she looks after.
Overall
Setting
Cleanliness
Food
Communication
by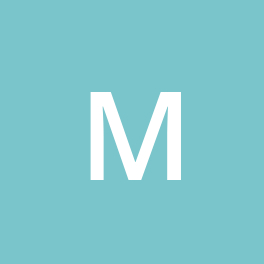 MaddyP about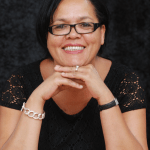 Dorothyb on 03/01/2020
Response by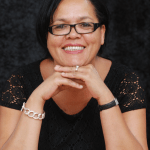 Dorothyb on 03/01/2020:
Thank you for the lovely review we will really miss out little M xx
Dorothy is an amazing childminder! She is super tuned into the kids she looks after. Whilst continually nurturing and loving them, she also finds specific activities to develop their own interests and grow. Her passion for the Montessori method shines through in everything she does, empowering the children to be themselves.

During the year and a half our son was with Dorothy we watched him grow from a quiet, shy, toddler to a confident, articulate, curious little boy. Our sons language developed incredibly fast and we were sure this was partly due to the words and vocabulary Dorothy introduced to him in a playful, fun way each day.

Dorothy shares lots of photos with the parents of what they do each day, this was wonderful! I would go through the photos each evening at dinner with my son and we would discuss what he'd done together, helping to keep me involved in his days.

Now our son has moved onto a local nursery but we all miss Dorothy so much. I will always be grateful for the huge impact she had on our sons life during those super crucial early years. Any child who gets to go to Dorothy's wonderful setting will be lucky indeed.
Overall
Setting
Cleanliness
Food
Communication
by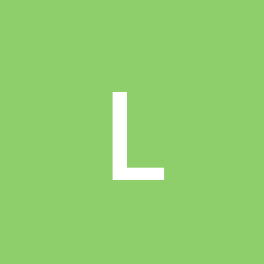 Lucy about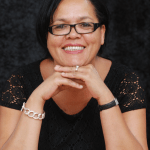 Dorothyb on 22/09/2019
Response by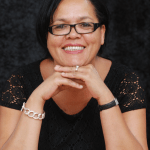 Dorothyb on 23/09/2019:
Thank you Lucy we miss our little man very much and wish him every success at his new nursery
My 3 years old son was with Dorothy for 3 months while we stayed in London. It was more than amazing.
I struggled finding a place for such a short term, but luckily we got the best childminder.

Considering my son's shy character and not knowing much English, initially I was very worried. But on the day we met Dorothy and her team, all worries went away. She explained in detail how my son would spend time with her, and answered all my questions including very minor and silly ones. My son instantly loved the environment especially various toys and books.

Dorothy always mixed outdoor and indoor activities so the children never got bored. They went out for soft play, paddling pool and city farm visit, if the weather allowed. In the house, they did cooking, messy play, colouring, reading and played freely with toys. Her toy collection was amazing. She had almost every toy kids would love to have. She also focused educational aspects. My son learnt one alphabet each week and also a little bit of Spanish.
After 3 months, his English improved so much.

She was also good at reporting. Everyday I received photos of my son and his friends, so I could see how my son they play together. Weekly I received a journal focusing on developmental aspects.

I can not thank enough to Dorothy and her team. Having them as my son's childminder was one of the best things happened to us in London. They were very professional and always put children first. I highly recommend her!!
Overall
Setting
Cleanliness
Food
Communication
by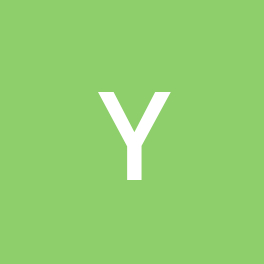 Yoyo about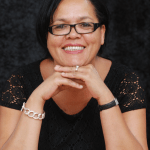 Dorothyb on 15/08/2019
Response by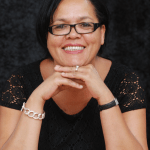 Dorothyb on 28/09/2019:
Thanks for your lovely review we will miss him very much safe journey back to Japan
My daughter and I have known Dorothy for two and a half years.

Dorothy is a very warm and loving child-minder. She is very passionate about childcare, and all the children who attend her setting including my little girl love her dearly.

Her Montessori approach has incredibly helped my daughter's development who simply thrives in such a safe and stimulating setup.
She is very creative, and the children always have lots of fun making amazing things that they are proud of.
Dorothy often incorporates Forest activities in her daily activities with the children, meaning that a significant time is spent outdoors improving confidence and physical development.

Her clear communication and regular record keeping means that I am always up-to-date with what my daughter is up to and it makes me feel included in that time of the day when I am not with her.

I would strongly recommend Dorothy to anyone looking for a safe, loving and well-balanced childcare environment.
Overall
Setting
Cleanliness
Food
Communication
by micalcar about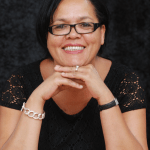 Dorothyb on 24/10/2016
Response by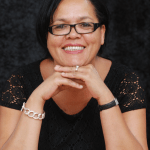 Dorothyb on 17/10/2017:
Thank you for such a lovely review :-)
Dorothy has been a blessing to our twins, their development has been phenomenal from they one, the twins are over excited to be there, the attention to nature and exploring they love, I would not hesitate to recomend Dorothy to any parent out there looking for somewhere safe and fun to leave their children. Christian Velasco
We were thrilled to have found Dorothy for our little girl. Not only she has shown professionalism, dedication and passion for her job but also she simply adores the children and the children are so fond of her. My little girl did amazing progress in terms of her learning with the Montessori methodology but also her confidence increased tremendously. Her frequent trips to the zoo, various parks and playgrounds were always a hit! My little girl always came home with millions of things to tell us about her day and places she had visited. She is now thriving in her new primary school but she still talks about Dorothy.
Overall
Setting
Cleanliness
Food
Communication
by KDC about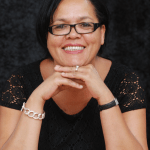 Dorothyb on 07/10/2016
Response by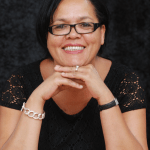 Dorothyb on 12/10/2016:
Thank you KD for such a lovely review
I couldn't have found a better person to leave my twins with! I highly recommen her ! She is really good at what she does and my girls love her ! They really enjoy being with her giving me peace of mind while I'm working!
Overall
Setting
Cleanliness
Food
Communication
by Natalia about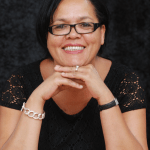 Dorothyb on 06/10/2016
Response by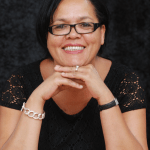 Dorothyb on 12/10/2016:
Thank you Natalia they are a pleasure to look after :-)
You must be a registered parent and logged in to leave a review.
If you don't have an account then Register Free now.