FionasChildcare's Reviews
Childminder
Below are the parent reviews for FionasChildcare. Back to FionasChildcare's profile
Average Rating:

(5 from 4 reviews)
Fiona is really obviously a caring and loving mother who extends this to the children in in her care. Our daughter has enjoyed every moment, so much so that she has cried when she has been picked up and taken away from her friends. Fiona has built an excellent relationship with our daughter and her care has been exemplary. Fiona has cared for our daughter since she was 9 months old, we couldn't have asked for better.
by
CandK about
FionasChildcare on 30/04/2020
When I first returned to work I was looking for temporary childcare for my daughter. I visited a few different providers but Fiona was certainly the most welcoming to both myself and Chloe. She took an interest in getting to know us both which gave me confidence about how she would care for Chloe.

Fiona is a lovely caring childminder and both her and her children made Chloe feel very welcome and part of the family.

Chloe enjoyed her time with Fiona and I had no concerns. Fiona kept good contact giving us detailed updates of what Chloe had been up to and how she was progressing, and the activities she did with Chloe were always varied.

I would highly recommend Fiona. Your children will be well looked after in her care, and I would happily use her again myself if needed.
by
Claire about
FionasChildcare on 29/04/2020
After interviewing several childcare providers within the area, we found Fiona and was instantly impressed with her attitude and approach to the care and education of those she looks after.

Fiona has years of experience of caring for children in different environments including nurseries, and motherhood. The professionalism, patience and understanding which comes with this experience is both valuable and difficult to find, yet is clearly demonstrated in her daily structures and communications.

I returned to full time work when my son was 3 months old, as you can imagine this was a difficult time for us as parents, but Fiona made it far easier.
She is incredibly supportive and dedicated to the whole family unit, and often provided guidance, when as new parents living away from a support network we were sometimes lacking.

Leaving your new-born with someone is never easy but we trust Fiona implicitly, so much so when our daughter came along a year later Fiona had the privilege of caring for both our children .

Fiona has created a fun, safe and nurturing environment, with lots of activities to support the education, stimulation and growth of all ages.

Fiona provides photos and videos throughout the day, and is also very meticulous when it comes to the daily diaries. Fiona's experience really shines when you review your child's progress folder, and it is always amazing to see how far they have come. She provides positive yet constructive feedback in regards to your child's development and really creates a united approach for how to move forward.

Our children are now in school, and thanks to Fiona and her supportive and loving approach to education they have been coming on leaps and bounds.

We moved away from the area, otherwise our children would still be in Fiona's care- we can not recommend her highly enough.

Fiona and her family have truly become a part of our family, and although we have moved away we still keep in touch. We only wish she could have moved with us so we see could her more often!
Overall
Setting
Cleanliness
Food
Communication
by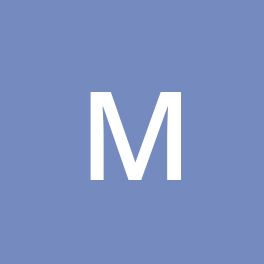 Mrs HV about
FionasChildcare on 27/04/2020
Fiona is an excellent childminder. She is kind caring and my daighter is very happy with her. She is very accommodating and nothing is too much trouble. I trust her completely.
The activities the children undertake are excellent. Whether it is playing, getting creative with sand, paints, crafts or visiting the park Grace always has a great time.
I would recommend Fiona without reservation to anyone wanting to find a happy and safe environment for their child/children to be looked after in. I was very lucky to find her.
If you are looking for childcare then I do not believe you will find any better than Fiona's Childcare.

by joanne33 about
FionasChildcare on 10/07/2013
You must be a registered parent and logged in to leave a review.
If you don't have an account then Register Free now.