You can BORROW MY BABY - Experience parenting without the commitment. New BABY SHARING service launches in the UK.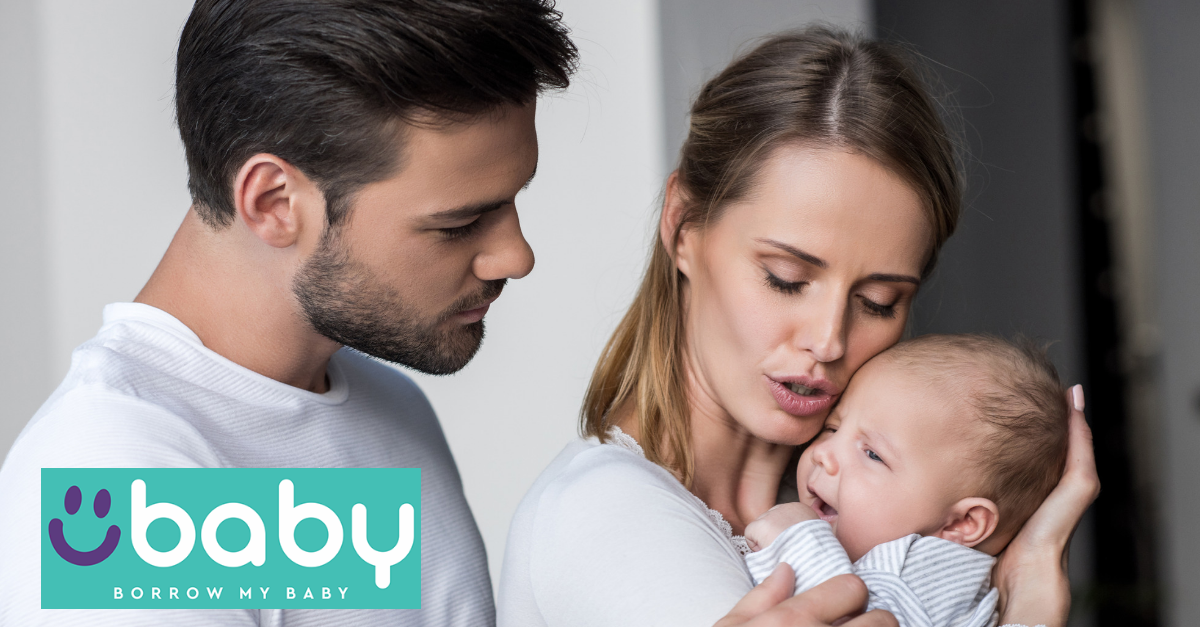 Monday 1st April 2019
Are you prepared for parenting?
Most of us love children, but the thought of having a child can be nerve-wracking. First-time parents have everything thrown at them at once. A new baby to care for, feed and love 24-7.
Many parents attend antenatal parenting classes prior to the birth of their new child but can this really prepare you for what is to come and the long journey ahead?
Practice makes perfect
Wouldn't it be great if you could practice being a parent with a real baby before you are let loose with your newborn? Well, now you can with our new BORROW MY BABY service.
How does Borrow My Baby work?
Parents of babies can make their child available on our new Borrow My Baby platform and expectant parents can borrow a baby to help them learn new parenting skills such as nappy changing and baby feeding.
What are the benefits?
The parents of the child get a well deserved break and the expectant parents get to practice their parenting skills in advance of the birth of their own child.
Is this safe?
Expectant parents must undertake an Enhanced DBS check prior to borrowing a baby. The parents of the child must spend at least one hour in the company of the expectant parents to ensure that they are happy prior to leaving their child.
I'm not expecting a child myself. Can I still borrow a baby?
You might be a mother of older children or even a grandmother who enjoys caring for babies. Applications in these circumstances will be considered but the final decision rests with the parents of the child.
How much does Borrow My Baby cost?
As there are benefits to both parties, we recommend that this service is of zero cost to both the expectant parents and the parents of the child.
Who are Childcare.co.uk?
We are the UK's largest online platform for parents, childcare providers, tutors and schools with over 2 million customers. We've been in business over 10 years and are a global pioneer in childcare innovation.
How do I register my interest?
We are still working on the BORROW MY BABY platform but you can register free or contact us to find out more in advance of the launch.
Don't have an account? Register free today
Sign up in one minute, no payment details required.
Member benefits include:
Add a free profile detailing your requirements or services
Search by postcode for local members near you
Read and reply to messages for free
Optional paid services available