Ofsted answer your questions about the revised EYFS 2021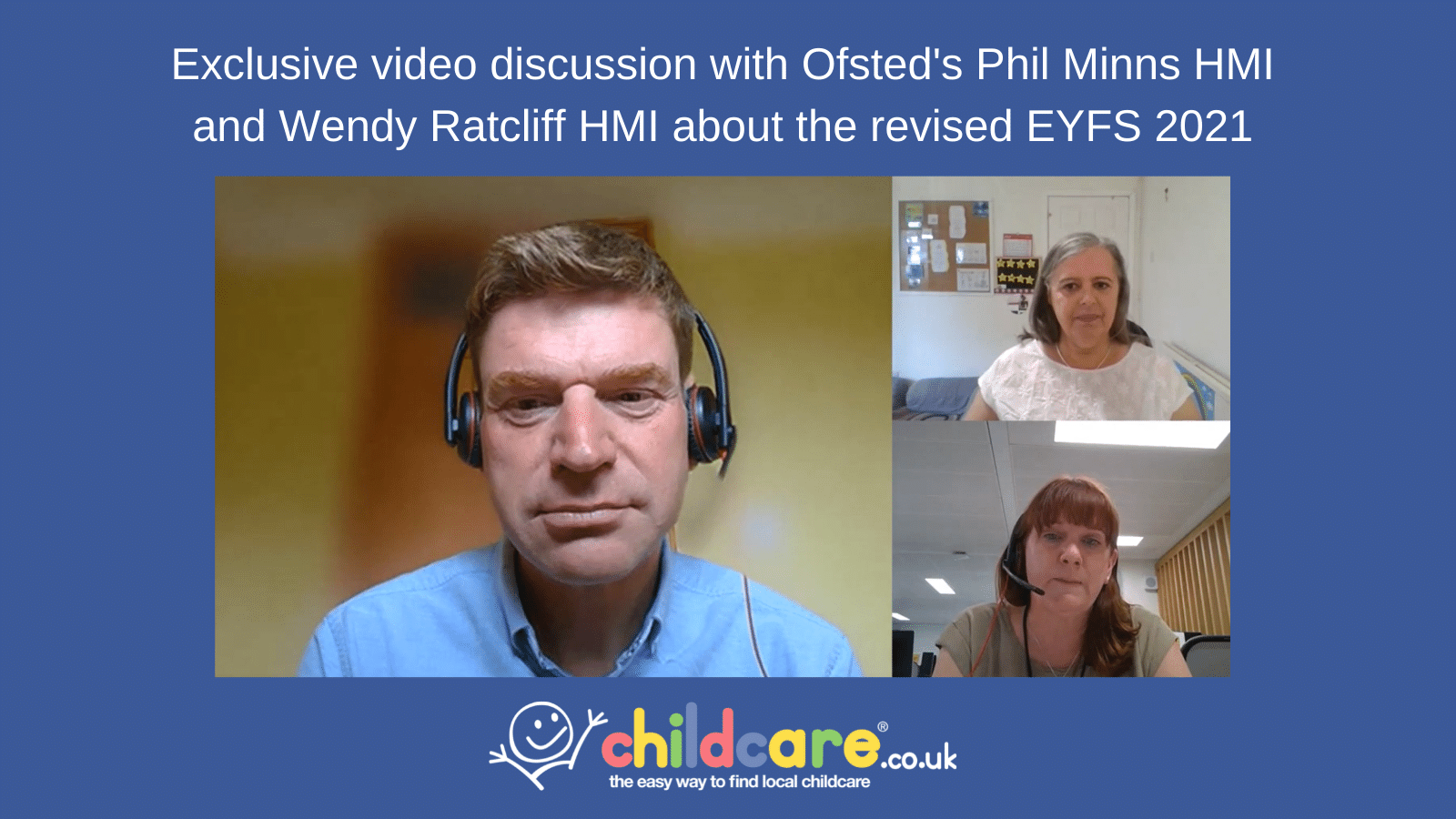 Your questions on the revised EYFS from September 2021 answered by Ofsted HMI's
In this exclusive video interview, Sarah Neville puts Childcare.co.uk members' questions to senior Ofsted inspectors.
We speak to Ofsted HMI's (Her Majesty's Inspectors), Phil Minns and Wendy Ratcliff about the revisions to the Early years foundation stage (EYFS) statutory framework which applies from 1st September 2021.
Phil Minns HMI is a Specialist Advisor for Early Years and Primary Education and Wendy Ratcliff HMI is Principal Officer for Early Education Policy.


Watch the exclusive video discussion with Ofsted's Phil Minns HMI and Wendy Ratcliff HMI

More EYFS 2021 Resources
For more details on the revised EYFS visit www.childcare.co.uk/eyfs
Don't have an account? Register free today
Sign up in one minute, no payment details required.
Member benefits include:
Add a free profile detailing your requirements or services
Search by postcode for local members near you
Read and reply to messages for free
Optional paid services available