Childcare.co.uk supports the NHS during the Covid-19 pandemic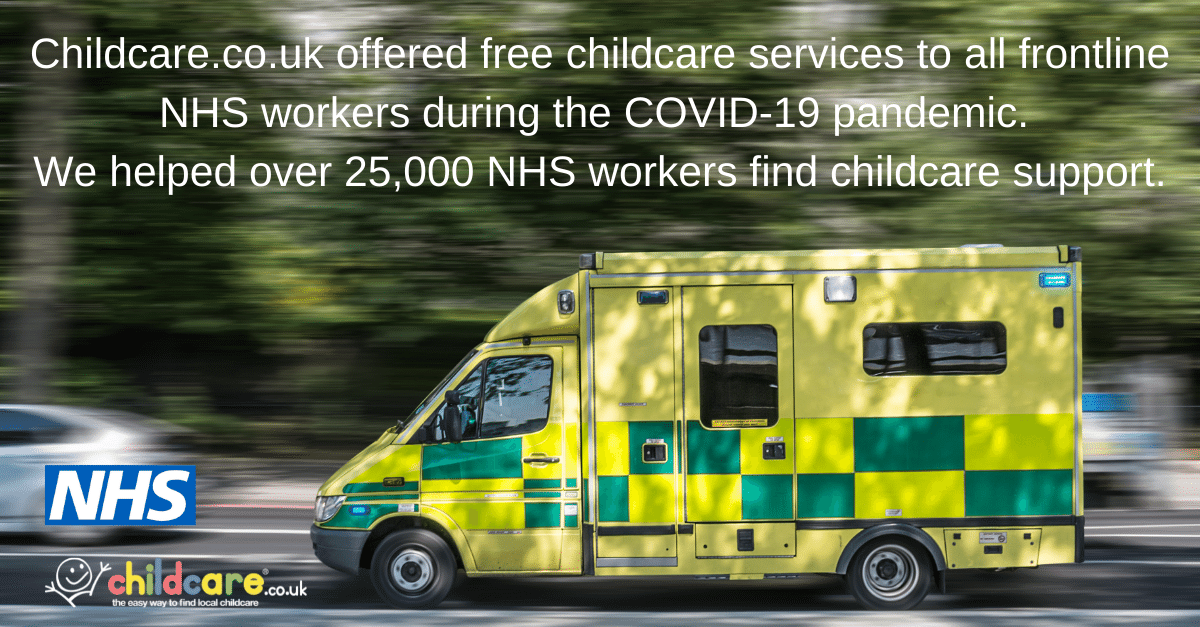 During the Covid-19 pandemic we provided free childcare services to tens of thousands of NHS staff
The Covid-19 pandemic was an unprecedented international emergency.
Reacting quickly to a vast evolving emergency situation, the UK's largest childcare platform, Childcare.co.uk, worked quickly to provide free access to our platform to all NHS staff to enable them to find childcare round the clock.
The uptake of our free NHS offer was enormous, with tens of thousands of NHS staff signing up for the free services.
Childcare.co.uk also partnered with the registered charity, Healthcare Workers' Foundation, to help facilitate our free childcare services and promote the charity's offer of small grants to NHS staff to help pay for childcare.
Childcare.co.uk also invited our childcare provider members to join a voluntary army of child carers to offer free childcare to NHS workers who were struggling to find childcare when regular childcare settings were closed. Over 10,000 childcare provider members opted to offer free childcare to NHS workers in need.
We would like to thank all of our community of 2.5m members for supporting our initiative and thank you to all the NHS staff that took part and for all their valuable work.


Don't have an account? Register free today
Sign up in one minute, no payment details required.
Member benefits include:
Add a free profile detailing your requirements or services
Search by postcode for local members near you
Read and reply to messages for free
Optional paid services available