NHS Workers: Find Childcare for Free
Important: This service is currently unavailable
Unfortunately we have had to suspend the free NHS services from 8th September 2021 due to the disappointing behaviour of one NHS worker who has spoiled this offer for everyone else. We are pleased to have helped tens of thousands of NHS staff during the COVID-19 pandemic with our free services. If you are an NHS worker in need of assistance then please contact us and we will do our best to help.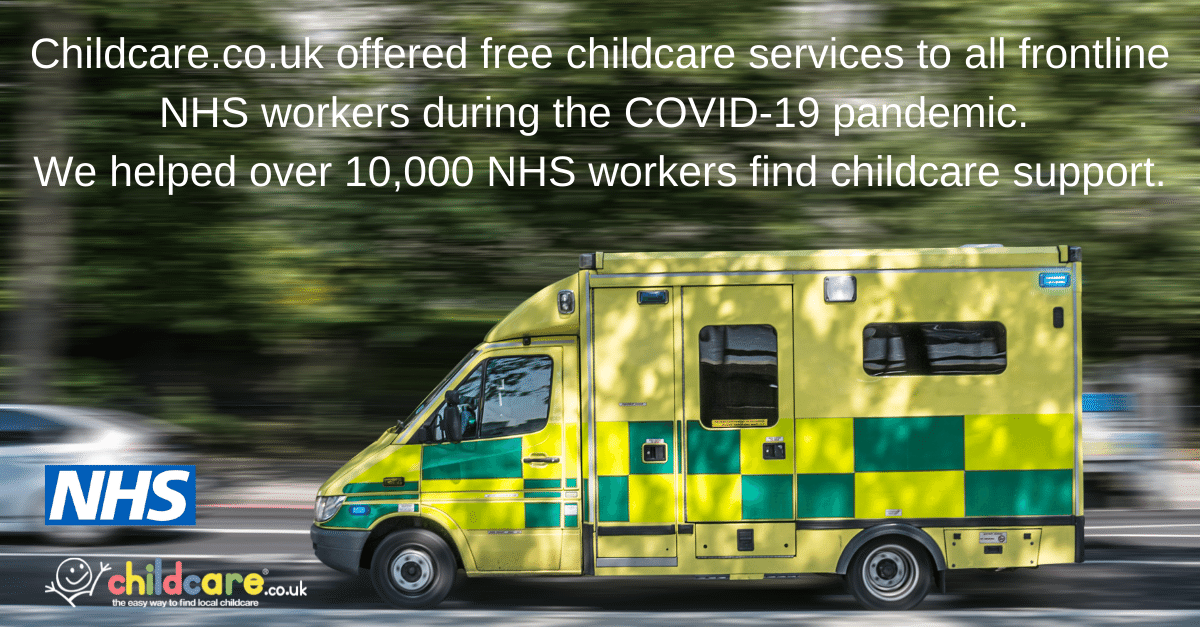 Childcare.co.uk are pleased to announce that our platform now allows free messaging for all frontline NHS staff throughout the COVID-19 pandemic.
During this unprecedented global emergency, it is critical that frontline NHS staff do not have to worry about where to go to find childcare. As the UK's largest childcare platform, we are the natural choice for anyone seeking local childcare and we feel it is important that frontline NHS staff should not have to pay to find childcare during these troubled times.
The Childcare.co.uk platform allows all frontline NHS staff to find and securely contact over 150,000 childcare providers including registered childminders, nannies, babysitters, nurseries and private tutors.
To access our messaging service for free, frontline NHS staff simply need to register using a nhs.uk, nhs.net or doctors.org.uk email address.
Any frontline NHS workers that do not have an NHS email address can register using any other email address and can upload a copy of their NHS card or other official NHS identity document for validation. Once validated, free messaging will be activated on their account.
Over 10,000 frontline NHS staff have already registered for the service.
Richard Conway, founder of Childcare.co.uk, said:
"Finding childcare is a huge worry for frontline NHS staff at a time when these critical workers are already going above and beyond at every level. It's been wonderful to see so many organisations pulling together to help the country in its fight against COVID-19 and everyone should do their bit to help.
"At Childcare.co.uk, we are privileged to have access to over 150,000 childcare providers and opening up our messaging platform for free to frontline NHS staff is our way of saying a huge thank you for all their hard work, care and dedication to helping save lives."

New to Childcare.co.uk?
Already a member?

Terms and Conditions
Free messaging is available to frontline NHS workers dealing with COVID-19 patients only. Free messaging is not gold membership and once applied will not cancel any existing gold membership subscription. The free messaging offer may be withdrawn at anytime. Verified NHS workers will have a tag displayed on their public profile to indicate their NHS worker status.
Don't have an account? Register free today
Sign up in one minute, no payment details required.
Member benefits include:
Add a free profile detailing your requirements or services
Search by postcode for local members near you
Read and reply to messages for free