"great place!"

review of jandjnursery - Nursery in Carlisle
---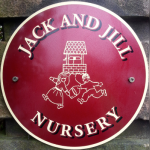 Reviewed
great place!
This is a great place for the wee ones. My little one has come on so much in the last year and eats so much more at nursery than she does at home, but having seen what they eat, I'd prefer that than our stuff (don't tell the wife)
The lasses do a great job and have the patience of a saints. my little one comes home full of the things she has been up to.
No hesitation in recommending this place at all!
by HEB79
Response from jandjnursery
Responded
Ha, we shall keep it hush hush - we should start doing doggy bags for tea - lol.

Thank you very much for the kind words - it is very appreciated to get such warm feedback. It's great to hear mini-me is coming home full of exciting tales about here x