"Highly Recommended"

review of jandjnursery - Nursery in Carlisle
---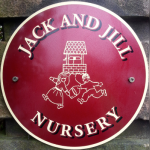 Reviewed
Highly Recommended
My son has spent the last 5 months with Emma and her excellent team at Jack and Jill's Nursery having re-located from Northumberland in March 2014.

From start to finish (and we are only leaving because he is going to school) they have been nothing but caring and professional from the first visit to my son's last day.

The nursery is the ground floor of a huge old house, with every bit of space well utilised - from the cosy quiet area under the stairs to the messy play area in the tiled hallway. And, with a sheltered, secure outdoor area it really has everything to offer.

My son was welcomed from the outset and I can honestly say that the transition of him going there was by far the easiest I have encountered - I put that down to the excellence of the staff.

Meals are freshly cooked each day with snack times being healthy fruit or similar.

I would highly recommend to anyone looking for an environment that encourages learning and development whilst at the same time providing a caring support structure for their child.
by Loubell7
Response from jandjnursery
Responded
Thank you so much for your kind words Louise.
It really is reviews like this that absolutely make our day.
Knowing all our hard work and efforts are appreciated by those who matter the most to us means the world to us
He's a real miss and we hope he is having a fab time at big school, we're sure he will have settled beautifully.

All the best

Emma