Brown Bears Nurseries - North London's Reviews
Nursery
Below are the parent reviews for BrownBearsNursery. Back to BrownBearsNursery's profile
Average Rating:

(5 from 2 reviews)
Our son has been attending Brown Bears for over a year now and has transitioned from baby to toddler room. Cheryl (owner) is amazing, really warm and welcoming, you can feel her passion for the kids and ensuring BB is a comfortable, secure, fun, diverse and happy place for all. From day one the staff have been exceptional, friendly and accommodating and have doted on our son, whilst also teaching him essential social skills and boundaries - this has been really crucial to his development as a toddler. He squeals excitedly when we arrive most mornings, eager to learn and play with his friends. It's such a relief for us as we know that he is happy everyday. Now he is a little older he can talk about what he is learning, who he has played with etc. and we can view his activities live in action via the Tapestry system. For us BB they offer a 10/10 service! Thank you to Cheryl & the team for your daily devotion to our son, and all of the children X
Overall
Setting
Cleanliness
Food
Communication
by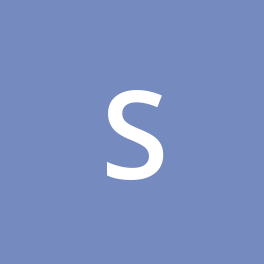 sophia about
BrownBearsNursery on 22/02/2021
My son Caden went to Brown Bears nursery for nearly 2 years before he went to school.
Its just by chance Iv stumbled across them again here. The staff were lovely his key worker was lovely (he pronouced her name Aida, apologies if thats wrong) they did lots of activities and I still have all his work books.
I would recommend.
I found it hard looking for a nursery and almost pulled out of sending him to brown bears because i just wasnt ready to trust someone else with my child but not once did i not feel like he wasnt safe or happy with them.

The nursery is set in a big church hall, and they utlized the space very well, and would often switch up the activies going on that day.
They were very creative with the stuff they had the kids play with, think i recal foam dinosaurs at one point.
They had a big carpeted area with some cushions and beanbags and cots for the little ones to nap during the day.
Anyway i hope the review helps those lookin at brown bears
and my appreciation to the team, ( who should start doing after school pick ups for older kids so mine can come again!)
x
Overall
Setting
Cleanliness
Food
Communication
by Aoife11 about
BrownBearsNursery on 01/02/2018
Showing
1 to 2 of 2
results.
You must be a registered parent and logged in to leave a review.
If you don't have an account then Register Free now.