"Wonderful childminder"

review of Anabela Santos - Childminder in Sheffield
---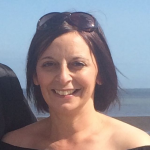 Reviewed
Wonderful childminder
Both my children are minded by Anabela and the care she has provided is always outstanding. My son who is now 3 was her first mindee, he started with her aged 8 months and my daughter who is 1 joined him aged 9 months. They love her like she is a member of our family and she creates a warm, stimulating learning atmosphere which they thrive in.

We chose to send our son to Carfield School (not our nearest school) when he was old enough for nursery so he could continue in her care and so our daughter could also stay with Anabela, that is how highly we value her work.

Ananbela provides plenty of appropriate activities including excellent art and craft sessions and interesting outings. She also makes good use of the playgroups and the supportive network of childminders in the local area so her mindees often spend time with a variety of other adults and children.
Anabela has also been really flexible as our needs as a family have grown and changed, this has been invaluable.

My sister has also used Anabela as emergency childcare during the school holidays for my niece who is 8 and she is hovering over my should......she would like me to write that "Annie is a caring and loving person". Thanks for your help Millie!

My children adore her, she is fantastic and makes our working lives manageable and worry free. I would highly recommend her services.
by liz766