"Amazing Childminder"

review of Anabela Santos - Childminder in Sheffield
---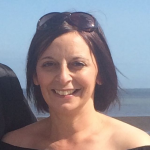 Reviewed
Amazing Childminder
My daughter has been going to Anabela after nursery for 8 months. From the very first day Anabela has been wonderful, she made us feel so welcome in her house and always provides an organised but very stimulating and creative atmosphere for the children in her care. She does an excellent variety of activities: craft, playgroups, walks in the park and woods sometimes even trips into town to the library.

My daughter always comes back beaming with smiles and lots to tell me about her day after her session. Anabela keeps a diary for each session (with photos!) which is wonderful for us to read at home together and to show the grandparents.

I am planning to send my 9 month old son to her in September and have absolutely no worries about it, am actually really excited that he will get to know Anabela too, I know he will think she is wonderful like we do!
by Lizcello