Parent in Watford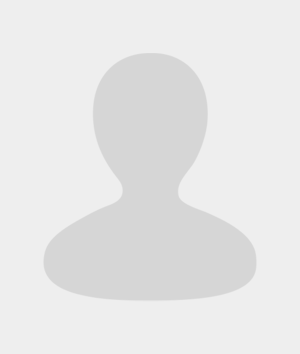 Age:

36

Gender:

Female

Marital Status:

Married

Smoker:

No

No. of Children:

4

Join Date:

16 August 10

Last Login:

21 May 13

Location:

Watford
Hertfordshire



Email Address:
About Me
Dear Mary Poppins, we are an energetic and happy family with 4 children. We need 15 hours care per week split over 2 or 3 days, preferably including a full day Wednesday.

The eldest is a 9 year old girl who likes Skylanders, sport, piano and make-believe. The youngest is a 1 year old baby who is a little ray of sunshine - she laps up the attention from her siblings and enjoys watching their games.

The older boy, P, is 6 years old. He is shy and serious. His temper can flare up if he feels something is unfair - but then he'll cool down and apologise. In the long run logic always wins with him. He enjoys stories, Lego and drawing. Also chess - so long as he wins!

The younger boy, L, is nearly 5 years old. He is ants-in-his-pants never-stops-talking, never-sits-still ball of energy. He loves cuddles and little chats. He hero worships his older brother.

The house is always full of affection and imagination - even if it is expressed noisily at times!

We are new to the area. Only L was offered a local school place. We have placed the 9 y.o. at a school 3 miles away, and P is being home-schooled until a local school place becomes available in his year group.

Dad works long hours in London; Mum works effectively part-time mainly from home. However - note that this is a *sole* care job. On one of the days you will work, Mum will travel to London. On the other day(s) Mum will work from home. I suggest you could take the baby and the 6 year old out for the day - or you would of course be welcome to stay at home - in which case Mum would be guided by you if you preferred her to relocate to a local Starbucks to be out of your way, or if you were happy for her to stay discretely upstairs.
My Requirements
After School Nanny
Part Time Nanny
A typical day will include:
- driving 9y.o. 7.30 a.m. school run (normally leaving Mum to finish breakfast with the other kids - or vice versa - mum drives & nanny stays).
- walking school run with other three kids for 9a.m.
- spending the morning with baby and 6yo either at home, or out and about. Doing about an hour of something educational with 6yo - but not necessarily desk-based (e.g going to the library to do some research, or going bug-hunting in the park)
- prepping & serving a simple lunch
- settling baby for a nap & 6yo for some quiet time (& putting your feet up to have a cup of coffee & catch your breath!)
- light nursery duties (e.g. Tidying up after the kids, encouraging them & helping them straighten their own rooms)
- listen to 6yo read, or encourage him to write his own stories.
- collecting 4 y.o. from local school.
- Being sensitive and aware of sibling dynamics - they play well together, but sometimes need a well timed distraction or stern word to make sure that they remain courteous and kind to each other and those around them, even as they start to get tired and ratty towards the end of the day.

During holidays the days have much fewer school runs and much more adventure. At home they enjoy making up secret societies, building dens, hare-brained money making ventures that cost far more in flour and butter than they ever raise for Pudsey and raiding the enormous dressing up box. Out and about they love playgrounds, soft play, haggling for produce at the Market, investing their pocket money at the PoundShop and exploring local woods.

The ideal candidate will be energetic and emotionally intelligent. You need to be good at anticipating children's emotions, and good at thinking on the spot to set up activities and adventures to get the best out of them. Driver (with clean license and own car) prefered.

We expect to pay around £13 gross ph - dependent on experience & circumstances.




This profile has been produced from information provided to us by the user. We have not verified or confirmed the accuracy of any of the information and members should undertake their own vigorous checks and references.. Please ensure you read our Safety Advice and information on how to Check Childcare Provider Documents.