"Delighted to have found Charmaine"

review of Charmaine - Private Tutor in Harrow
---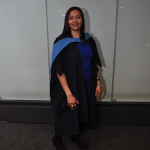 Reviewed
Delighted to have found Charmaine
Due to a change in work commitments, my husband and I were in urgent need of a nanny to care for our 10 month old son early in the morning before nursery followed by dropping him off shortly after.

We were delighted to have found and met Charmaine who immediately came across as professional and positive during our introduction at home and at the nursery.

She made regular contact with us which put us at ease considering this was the first time we were leaving him alone with someone other than ourselves.

This job was for only a few hours, early in the morning and at short notice, but in spite of this Charmaine really went the extra mile. She arrived on time and even earlier and was very helpful with feeding, dressing and playing games with our son.

Charmaine gave us a good feeling from the start and on day 3 it was obvious from our son's smile that he was happy too.

We would not hesitate to use her again in the future.
by
Jule279
Response from Charmaine
Responded
Thank you Jule279.
It was a pleasure working with you and your son, I look forward to working withyou again..