Childs Play Nursery's Reviews
Nursery
Below are the parent reviews for CPNS. Back to CPNS's profile
Average Rating:

(5 from 9 reviews)
I cannot recommend Child's Play nursery enough! My son has just finished at this nursery as he now has started school. He attended for nearly 2 and a half years and he has thoroughly loved it. The manager Mel and her team treat every child like they are part of the family, they nurture, love and teach through play. The nursery is small so each child gets a lot of attention and activities are child led. I have particularly loved the way the staff are always updating me on what my son has being doing everyday and how he is improving in confidence, making friends and what he particularly enjoys. The 'red book' (a hard copy book which is taken home on a regular bases) has now been replaced by a new digital system which is easy to access and is a fantastic tool helping to give parents an in-depth insight into what their child has been getting up to at nursery. We were also updated regularly by my son's key person who loved telling us what he'd been getting up to at every pick up. The passion they have for the children is outstanding and I can't thank them enough for giving my son a safe ,loving and inspirational home to play, explore, ask questions, build relationships and make friends. What could be more important for a little person to start their educational journey with such love all around them. What I have found most recently is the wonderful way they have prepared my son for school. They have worked tirelessly to find weaknesses and help practice skills that will help them transition smoothly and ultimately thrive at school. I love Child's Play nursery and would highly recommend them to any parent looking for a nursery for their 2 year plus child. My daughter is about to start in November which I am thrilled about.
Overall
Setting
Cleanliness
Food
Communication
Where do I begin? Normally when you write a review for a nursery or a school, you are thinking of an institution, but in this case we are talking about a family. We are so pleased to be part of Child's Play family since my little daughter joined at 2 1/2 years. I have seen many settings in professional and personal capacity and this stood out instantly as the setting for us! The size of the setting (much smaller compared to any nursery around), the amazing and well-used outdoor area, the pedagogy and the thinking that goes into every activity, the staff friendliness and retention that reveals a happy working group are unique and invaluable! The owner and deputy ensure that all staff are included in up-to-date training and involve children in interesting projects, often involving other languages and cultures, helping children understand themselves as part of the world. Staff's personal style is nurtured but also aligned to a common approach. Links with community and the local university are evident, which adds to the richness of the provision. The biggest testament is that children LOVE to be there; we literally cannot take them back home in the evening, they just refuse to leave as they feel cared for and are very stimulated 🙂. Big thanks to everyone involved and special thanks to our amazing key person R who communicates tirelessly with us in person and through the detailed nursery 'red book'! My daughter adores this personal narrative and goes over it again and again, which is part of learning and understanding of herself and others! Transitions are also facilitated beautifully (the nursery book in the beginning and little rituals about friends that have left are just examples that helped my daughter deal with change. I have already recommended to other parents and will continue doing so, as 'Child's Play' is the 'Child's Place to be'! Certainly a great start for my little one's education and care. Thank you!
Overall
Setting
Cleanliness
Food
Communication
I don't typically write reviews, but I wanted to take the time to do so for Child's Play. My daughter has attended the nursery since she was 2 years old - 2 years now! We immediately felt that it was a home away from home, and my daughter took to the environment immediately. We love that it is located in a quiet residential street, in a converted house. Pick up and drop offs are quick and easy (our first nursery in Putney was a nightmare with parking).

The facilities are great, especially with the upgraded outdoor play area. Clearly Mel meticulously planned this wonderland with the children in mind. So much to explore, with imaginative play and exercise. There is also a 'bicycle' garden, and my daughter loves riding the bikes and the 'bus' with her friends. The resident bunny, Smudge, is also quite special, and the children do a great job at looking after him. It is quite cute how he hops around and just goes with the flow of the nursery.

The food is all made in the nursery kitchen by the amazing Trish. Although I haven't tried myself, it must be excellent as my daughter regularly wants seconds. I know they cater for many dietary needs, and I love that the new kitchen and children's dining area is integrated - making it feel homely, but also letting the children see the cook in action.

Our daughter has clearly learned a lot during her time at Child's Play. The latest was counting in German! She clearly thrives there. I had thoughts before she started of moving her to a 'pre-school' but I know that she is learning well at nursery and she will now stay until she starts big school next year.

What really stands out for us though is the nursery staff. There is hardly ever changeover, and each and every worker shows genuine care for the children. Through a difficult time personally, the staff were very supportive and helped by bringing our daughter home while I was in hospital, and extra days were always accommodated if humanly possible to make it work. It really does feel like an extension of family.

I would not hesitate to recommend Child's Play, and already have my unborn child on the list :)
Overall
Setting
Cleanliness
Food
Communication
by
Sandy about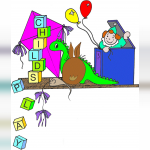 CPNS on 22/10/2018
Response by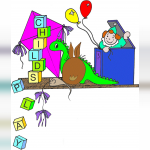 CPNS on 22/10/2018:
I cannot thank you enough for all of the wonderful things that you have said about your experience at Child's Play.
I am so glad that you are happy with us & that you see your small person thriving
My son has been going to Childsplay nursery since he was 2.5 and he absolutely loves it. We moved there after a bad experience in one of the bigger nurseries and have never regretted the move. It is a small nursery and has a home to home feel about it. Staff are absolutely great and they all do their job with a passion. It is a very caring atmosphere and they treat every child as an individual. At pick up the staff can give you a great handover of the day which shows that they pay attention to each child.

Our son comes home and each day he has learnt something new. They make learning fun. And I sure he will be well prepared for school.

They have two great gardens and spend a lot of time outdoors in all weathers.

They have their own chef on site who prepares lovely meals and takes special food requirements in to consideration. Even a fussy eater has started eating better because of the amazing food.

I cannot recommend this nursery enough. My younger son has been on the waiting list since he was born and we cannot wait for him to turn 2 so that he can start as well.
Overall
Setting
Cleanliness
Food
Communication
Both our girls attended Child's Play from 2013 - 2018 in succession. I couldn't have wished for more, we tried nursery chains with their fast changing staff turnover and farm like structures, and we were lucky to have Child's Play recommended to us, so we switched when our eldest turned 2. They don't usually advertise, and rely on word of mouth. They offer an outstanding service, with a stability of staff in a homely atmosphere. The small quota and mixed ages ensure the children get lots of attention and the chance to interact with younger and older children. It is so comforting when you drop them off in the morning, to know that they are safe, and to know that when you pick up them up they will be animated and excited to tell you all about their day. The nursery is run with an efficiency, passion and dedication that cannot be left to words alone, go and see it, they should charge more too.
Overall
Setting
Cleanliness
Food
Communication
My two girls have been attending Child's Play Nursery from the age of 3 and 2. One is now starting school and the other one is in year 1. I couldn't recommend this nursery more. It truly provides a home from home for the children, it feels like a family led by professional, dedicated and kind staff. Most of the staff have been at the nursery for a very long time, making it possible for the children to form lasting relationships with their key person. But the children know all the staff very well, as they all play an important role at the nursery and it is the atmosphere that is created by all these different people over many years that makes it a nursery that is truly special.

The nursery is small, so you get to know all the children very well. My girls have become confident in themselves and have learned so many things. Their social interaction skills have improved so much and I love to hear them imitate the kind words of the staff (rather than my own) when negotiating things at home or with their peers.

When one of my children was finding life a bit difficult and our whole family suffered from her tantrums, the nursery staff were there to listen to me and included our daughter in a social skills class, which made her feel so special that her behaviour improved.


The nursery has two gardens, one used in the morning with lots of bicycles, scooters etc. and one used in the afternoon with lots of shade provided by big trees, climbing frames, magical little corners, butterflies, bird houses, stag beetles and from time to time even a wormery! The girls often came home talking about the things they discovered there.


Throughout the year the nursery has many seasonal highlights, from celebrating world book day, red nose day, to a fantastic Christmas party which led to tears at home when one of my girls had left and the other one was still able to go. They are great at celebrating difference too, encouraging parents to come in and sharing their cultural heritage. When my children were the "Star of the Week" they were encouraged to bring in photos from home and things they love and they loved presenting these at group time in the mornings.

This place is truly special, it is a bit of a neighbourhood secret and I am so incredibly grateful that it was recommended to me by my neighbours at the time.
Overall
Setting
Cleanliness
Food
Communication
I'm not usually one to write reviews but I need to highlight how impressed I am with Child's Play. Our 2 year old joined this wonderful little nursery in March 2018. We had been hearing brilliant things from our friends who have children at the nursery and had been to look round a few times and were fortunate enough to get a place when he turned two and so we switched him from another nursery nearby. We have not been disappointed. I cannot praise Child's Play enough. The staff are SO warm and caring, SO dedicated and SO interested in my son. They treat each child individually and pay close attention to his/her likes and dislikes. The nursery has just been renovated - there is a huge play area at the back with a huge climbing frame ,lots of room for kids to run about and a brand new eating area where they have their meals (freshly prepared by the owner's sister) . The owner -Mel is extremely devoted, very hands on and attentive and so passionate about our child's development. I cannot praise this nursery enough. if you're lucky enough to get a space , take it!!!
Overall
Setting
Cleanliness
Food
Communication
Childs Play nursery is an amazing place. As a parent it is so important to insure your kids have the best start in life. We tried big state of the art nursery but moving to CP was the best thing we did. Tow of our children have gone there and the third will follow.

What makes it such a good place starts with the leadership. Good leadership insures that they have the right type of employees to deliver their standard and Mel has such high standards that it shows throughout her employees. Mel can tell you about children who are now adults. She remembers their names, things they used to say and do and what they enjoyed best. People I know that have more than one child have sent their second+ there, that tells you something.
Overall
Setting
Cleanliness
Food
Communication
Childsplay Nursery is the true hidden gem in Surbiton. I have put both my children through nursery here, and they have grown, flourished and loved every minute of it! The fact that whenever I pick them up they are "Too busy" to go home as they must: finish playing in the wonderful garden, glue a bit more on to the box mummy, draw some more on that picture - speaks volumes. The staff expertly led by Mel are all very friendly, nurturing and fun! You genuinely believe and trust that they want the very best for your children.

The food is varied, the setting is calm and away from main busy roads - and the emphasis on learning and developing is felt very strongly. Please send your children here, just don't tell anybody or the waiting list will be too long!!! This September my youngest is off to big school, and I for one will be sad to leave them all behind. Not to worry - the children will come back to visit and help read for the younger children during school holidays!
Overall
Setting
Cleanliness
Food
Communication
You must be a registered parent and logged in to leave a review.
If you don't have an account then Register Free now.