NurtureChildcare's Reviews
Childminder
Below are the parent reviews for NurtureChildcare. Back to NurtureChildcare's profile
Average Rating:

(5 from 3 reviews)
I really cannot put into words how grateful myself, my husband and our children are that we found Maria. Never did we think that we would meet a childminder that would become like family.

I am forever amazed by all the fun the kids have at Maria's. We chose Maria initially because of her years and years of experience with children but also because of the incredibly stimulating environment she has at her home. The children love the garden and all the activities she sets up on a daily basis and of course they love the day trips to the farm and the beach and parks and everywhere else she takes them. We are so glad we chose Maria - seeing all the photos of where they go all the time makes us feel very grateful.

Maria has the kindest heart as do all her family and her patience with the children as well as all the learning she does with them has helped them grow into lovely bright children and we are very grateful for that.

I truly do not believe we could find another childminder that puts so much effort into everything from fresh home cooked food to planning activities that are fun as well as following curriculums and aiding learning, to all the fun outings.

Maria is second to none and if you're looking for a childminder you'll never find anyone better.!
Overall
Setting
Cleanliness
Food
Communication
by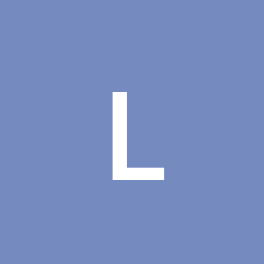 lexxiek about
NurtureChildcare on 25/09/2019
Response by
NurtureChildcare on 25/09/2019:
Thank you so much for your kind words and for choosing me. It's lovely being part of your children's lives and seeing them grow :)
Our first son has been with Maria for over two years now and we have just begun sending our second son to her setting as well. It was a difficult decision to entrust the care, safety and development of our sons to someone else, but we found this trust in Maria.

Our eldest is always very excited to go to Maria's and enjoys the various activities and events provided. Maria is diligent with setting boundaries and has high relational standards, not only child to child but also child to adult. Over the years Maria's detailed reports have given insight into both practical situations (toilet habits) and achievements (cracking an egg by himself during a cookery task!). Maria has a broad range of equipment and is wonderfully creative with structured and unstructured play sessions and craft activities.

We don't hesitate to allow our son to go on outings with Maria as she has carefully assesses risk and has each child's safety, enjoyment and their best interests in mind. Our son has had some lovely days out with Maria at places such as the beach, farms, on train journeys, pet shops, music groups and the woods. These have created wonderful memories for him shared with the many little friends he has made along the way at Maria's.

We feel our sons have and will continue to develop in every good way in Maria's setting and have greatly appreciated the time, care and efforts she has dedicated to them. In our opinion you will find it hard to meet a better childminder, we highly recommend her.
Overall
Setting
Cleanliness
Food
Communication
by VB21 about
NurtureChildcare on 20/03/2016
Maria is an amazing childminder and I feel like we are very lucky to be able to send both our boys to NurtureChildcare. I would be very happy to recommend NurtureChildcare to anyone as the care and service is beyond exceptional. Maria is the type of person that gives 110% to everything, whilst being grounded and having limitless patient and energy. Some of the things that make NurtureChildcare unique and special are:

·The varied frequent outings and activities.
·The daily diaries are so detailed; it helps to know what my boys have been up to on a daily basis.
·The specific needs of my youngest in particular (hearing/speech) are well catered for.
·Maria is very caring but also installs very good behavioural values.
·The learning diary, communications and flexibility are outstanding.
·Both children always look forward to going to NurtureChildcare.

A final comment is that I don't think we could possibly find a better child minder , that should say it all!

by CCundall about
NurtureChildcare on 16/07/2015
You must be a registered parent and logged in to leave a review.
If you don't have an account then Register Free now.