"Great Nanny!"

review of Hollie - Nanny in Bristol
---

Reviewed
Great Nanny!
Hollie looks after our daughter for one day each week. She has looked after her for a year now, since she was 14 months.

We interviewed lots of nannies but Hollie was the only one who fitted the bill. We asked all nannies, "what would you do with our daughter for the day you are looking after her" she was the only person who said "well whatever YOU want me to do, I will make suggestions and give ideas but most importantly I will do what YOU want me to".

She was the only person who was extremely keen and stressed the importance of dialogue between nanny and parents to ensure there is continuity of care for the child, in terms of routine, discipline and education. She is very friendly, sensible and grounded. She is very respectful and from the start has said that we need to tell her the way we like things done to make sure the whole arrangement works.

She always checks food times, nap times etc. before I go to work and reports back at the end of each day on what they have been doing and how my daughter has been.

Hollie is keen to feedback on areas where my daughter is doing well or things she needs to improve or work on - much like they would in a nursery setting. This is where her experience in different childcare settings is invaluable.

Hollie plays different games, does craft and painting, cooking, sings lots of songs and does different activities each week. They have nice routine which my daughter enjoys and clearly looks forward to. My daughter is very happy being looked after by Hollie and she has been a great introduction to our family.

The most reassuring factor when employing Hollie was meeting her daughter - the best example of her work! Hollie brings her daughter to work with her during school holiday times. I was nervous of this initially - only because I am not in the childcare profession myself and wanted someone in sole care of my daughter - but having Hollie's daughter around from time to time has been great! My daughter really enjoys her company and she is an extremely well behaved, calm and caring child - a great influence for my daughter and they have great fun together.

Hollie tidies up at the end of the day and leaves the house exactly as she found it which is a massive help.

Most importantly my daughter is calm and happy at the end of the day with Hollie, she is never overtired or grumpy and this is a testament to the good care she has from Hollie.
by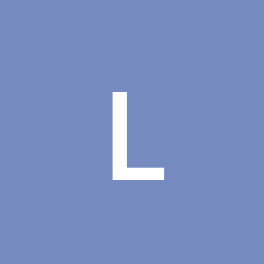 laurob5