The Arc's Reviews
Childminder
Below are the parent reviews for The Arc. Back to The Arc's profile
Average Rating:

(5 from 3 reviews)
Gill and her girls have been looking after my son for a couple of months now as I unfortunately had to return to work when he was just 8 months. I was so nervous about leaving him but Gill was reassuring and understanding throughout. He absolutely adores going to Gills house and screams with delight when he sees her in the morning, it's like his 2nd home now. Gill keeps you updated with their progress, provides a varied diet and takes the children on trips out. This was the best decision I made as he is a happier baby now and has made lots of little friends! Can't thank Gill and the girls enough for what they do me and my son, highly recommend!! Xx
Overall
Setting
Cleanliness
Food
Communication
My daughter started with Gill in September 2017 and I could not be more pleased with the whole experience. Gill organises her days so well so the children are engaged and learning at every opportunity. She gives very clear feedback about what my daughter has done and how well she is progressing - I particularly like the Learning plans and reports we are sent.

I feel my child is being given exceptional care and I am certain she is safe and well cared for. Gill's safeguarding is very well explained and any incidents are reported and dealt with very well. I really like the fact the children have dedicated spaces to play in and lots of toys, games and activities to keep them entertained.

I am exceptionally happy with the choice we have made and could not ask for a better environment for my daughter to learn and develop in; it feels like a home away from home.
Overall
Setting
Cleanliness
Food
Communication
by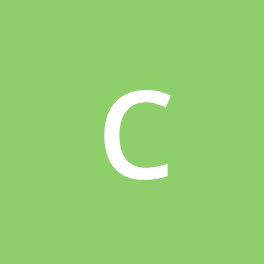 Chrissie about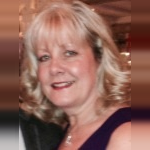 The Arc on 08/05/2018
Response by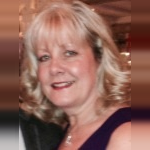 The Arc on 23/05/2018:
Thank you so much for this review. It is areal pleasure to be looking after such a lovely, happy and sociable child. She is a credit to you both.
Gill has been looking after and supporting my children since Sept 2016, I couldn't have asked for a better childminder, she's dedicated to the children she looks after she's interested in their development not only as children growing up but as individuals in their own right. My children are now 3 and 5. They both like going to Gill's my 3 year old especially because she has made friends there, all the children play together and get along.

Both our little girls get so much from her one of the best things is I know that my children can approach her or Natalie, her assistant, and talk to them about anything worries or silly stories and they will be listened to.

My 3 year old is supported to develop her literacy, mathematics, creative and social skills. She can recognise her name and her sister's name, she is counting to 15 and can recognise familiar numbers, she enjoys books and retelling stories in her favourite books, loves arts and crafts and her confidence has grown.

Gill sends us weekly reports of the children's activities this helps us understand our daughter development and helps us feel involved as we are aware of what she is doing and can comment on it. She also regularly reviews their development we get given their holistic report which we are also allowed to comment on or add anything we feel has been missed.

Gill also makes sure that the children's activities are linked to what is going on around them and has them involved in the community, the children go out to baby groups, the park and library and last year they were all involved in a fundraising activity, which my youngest really enjoyed and would not stop talking about.

The children all have a one-to-one sessions with Gillian and Natalie, this helps them give the children attention and get to know them individually, if the children have not been themselves Gillian and Natalie will pick up on that and let us know.

It is lovely that Gillian has dedicated part of her house to the children she looks after. The children have access to the toys they want to play with and access to the garden and are involved in outdoor activities throughout the year, and they have parties as well which my children enjoy and my oldest never wants to miss.

Older children are not overlooked when my oldest was falling behind in her mathematics and writing, Gillian set her some time aside to practice her mathematic and writing, she would give my daughter simple maths and literacy exercises, such as adding missing letters to words or writing words from given letters. She has since improved and still has some time to write and do mathematics Gillian also makes sure that this is not forced on her and that she is enjoying doing the exercises.

Gill also lets us parents know if there is going to be any changes with her services, such as the time Natalie was going on maternity leave and Gillian had to arrange for another assistant she made sure that parents met Rosie and that we were all happy for her to step in. We are made aware of her any changes she has made to her layout or approach. She has a board that parents can read that has the menu, activities for the day and the child focused one-to-one sessions.

Apologies for the longest review ever but I think Gill is fantastic and so is Natalie, couldn't ask for anyone better.
Overall
Setting
Cleanliness
Food
Communication
by Charity about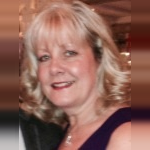 The Arc on 22/04/2018
Response by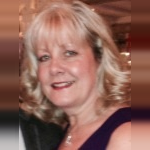 The Arc on 23/05/2018:
Thank you so much for this review, it is a pleasure to have your two daughters to take care of and educate. They are a credit to your parenting.
You must be a registered parent and logged in to leave a review.
If you don't have an account then Register Free now.