"Friendly, professional and great with children"

review of foresthills tutoring - Private Tutor in Teddington
---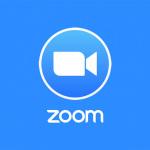 Reviewed
Friendly, professional and great with children
My daughter struggled with both confidence and ability in Maths. Natalie effectively assessed her needs and areas to work on and we now have a child who believes she can tackle any maths problem put in front of her. Having her own children makes her empathetic and she has a lovely way with connecting with our daughter in order to get the best out of their lesson. My child can easily get distracted however Natalie is able to keep the lessons fun with a range of resources which holds her attention for the full hour. At the end of the session she then explains what she has taught and gives us a small related task to work on for the next week. We started tutoring with Natalie half way through last year and her end of year report noticed a marked difference in confidence and ability during the last half of term. I was thrilled at the difference the tutoring is making. Can't recommend Natalie highly enough.
by
India9