Angie childcare123's Reviews
Childminder
Below are the parent reviews for Angie childcare123. Back to Angie childcare123's profile
Average Rating:

(5 from 11 reviews)
Angie and Neil (not forgetting the gorgeous dogs) have not only been beyond wonderful but also life savers. We returned from Switzerland and needed childcare asap to aid working in a hospital during the covid pandemic. They couldn't have been anymore accomdatating and flexible to arrange a place for my 18month old son. Even though I was a high risk worker, they knew how important it was for me to work and fully accepted that and the risks it came with it. When so many other childminders closed during covid, they kept their doors open, being flexible, thus allowing myself to work.

As soon as my boy started, they put me at total ease, that he would be fine, and he was. They are the warmest people and from day 1 my little boy loved going there often asking to go back when I picked him up. I never have worried about him for one minute whlist he has been in their care.

Angie and Neil have brought him on leaps and bounds, improving his communication, social skills, and the best thing is that they have embrassed his energy and wildness and let it flourish.

On many occasions Angie and Neil have bent over backwards to help us, being flexible whenever they possibly can.

Louis would come home so happy after days baking, playing in the garden, playing in the water on hot days, painting, singing, reading and
eating delicious home cooked meals (and the odd biscuit from Neil 😉). It always felt they were going above and beyond to make children happy and thrive and make it fun.

We leave Angie and Neil with a heavy heart, but the Yorkshire hills are calling us now! All we hope is that we manage to stay in contact. We feel the luckiest people to have met you both and have you care for out little wild boy for the last 18 months.
Overall
Setting
Cleanliness
Food
Communication
by
Emily about
Angie childcare123 on 22/07/2021
Our daughter was with Angela and Neil since she was 6 months old. We recently moved abroad and the thought of my child no longer going to Angela's setting gave me sleepless nights. I've always imagined my girl would keep them in a way, more like family than anything else. They raised her beautifully, in a caring, safe and fun environment. She developed quickly, she's smart, polite and with great sense of humour. She grew up around their lovely dogs and has no fear of them. I am now in that brand new country and regret I couldn't bring Angela and Neil with us; they are amazing and we are all missing them very much. The best childcare we could ever ask for. Love you guys, thank you!
Overall
Setting
Cleanliness
Food
Communication
by

Izzy about
Angie childcare123 on 11/02/2021
My boy absolutely loved going to Angela's and it was very clear that Angela and her whole family developed a strong bond with him. I could clearly see him develop and come out of his shell over the time he was with them (1 year 3 months). Angela has built a safe environment where all the kids she looks after appear to get along very well. Angela was very generous with her time and considerate of my circumstances, always going above and beyond. We have left MK otherwise we would have continued to use her services. I would highly recommend Angela to anyone who is looking for someone they can truly trust to look after their children.
Overall
Setting
Cleanliness
Food
Communication
by Rebecca about
Angie childcare123 on 24/02/2020
My son went to Angela from approx 6 months old until he was 4 years old. Angela and their whole family made him feel part of the family. The wisdom and guidance that Angela gave to not only my son but myself as a first time mother was absolutely priceless. Angela has most definitely played a pivotal role in my son settling into primary school with the skills he has learnt with Angela over the years.
Overall
Setting
Cleanliness
Food
Communication
by
Kikilo about
Angie childcare123 on 29/01/2020
Angela and her family looked after my daughter from when she was 10months old and I returned to work. She made the experience of going back to work so much easier knowing my daughter was well cared for and I didn't have to worry.

My daughter stayed with Angela until she was ready for preschool in a new area and she has had the best start. Angela has provided a loving and nurturing environment for her to learn and develop and she has made sure my daughter is ready for her new adventure at preschool with lots of skills.

Angela is flexible and positive and always updated me with all of my daughters progress. She provided lots of stimulating activities, plenty of time outside and most important, lots of fun! My daughter will have very fond memories of her time there and I couldn't recommend Angela enough.
by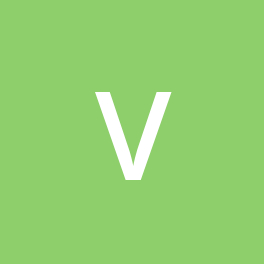 vkc23 about
Angie childcare123 on 22/01/2020
The day I found Angela to look after my youngest daughter was the best day EVER!!! I started looking for childcare for her when she was only a couple of months old as I was so worried about what I was going to do when the day I had to go back to work appeared, as I knew I would have to go back full time. Angela was a pure gift from God, she is the most amazing person that I would have possibly asked for to look after my little girl.

She loved going every single morning, and used to ask on the weekend if she could go again which was always a good sign :-) I would get updates constantly, and pictures if she had been busy doing something, it made me feel like I was there with her and didn't miss out on anything. She turned my baby into a well rounded, ready for school little girl who still talks about her on a daily basis.

The interaction that Angela gives ALL of the children, no matter the age range, is totally amazing, she has time for anyone and has a friendly, welcoming home and I never had any fear leaving in the morning. The whole atmosphere was just so wonderful and there could never be a bad word to be said.

I feel truly blessed that she gave my baby girl the best care, skills and start I could have wished for. I cannot recommend her highly enough, I wish we were still there now. The gifts that came home are still on display in my house and will be a reminder for years to come from hand prints to hearts. I know that no matter how much time passes, she will always be part of our family as she played such a significant part during the time that we were there.

5 stars plus a whole lot more.
Overall
Setting
Cleanliness
Food
Communication
by traceyze about
Angie childcare123 on 07/02/2018
Angela is the most supportive, caring, attentive and organised childminder I have ever met. She currently cares for our 3 and ½ year old who has been with her since she was 4 months old. Keeva absolutely loves being in Angela's care as she feels completely at home there. She is constantly stimulated with age appropriate, interesting, child led activities. Angela has taken the time to get to know our child as well as we do, she can sense just by looking at her what mood she is in and tailors her care to her needs.
Angela has recently updated her daily information sheets and now uses an app called baby days, this is a brilliant source of information for us and it is never out of date. We get a get full updated diary every day and it gives us a understanding of the links to the curriculum she follow with our child. Angela always takes the time at the start and end of every day to talk to us about Keeva's day. Her communication is always open and she often offers ideas of things we can do to help Keeva and was especially supportive during her toilet training which at times was quite challenging.
Angela is continually looking at Keeva's next steps and looks at how she can support and prepare her for these, she has hugely helped in her transition into doing some days a week in a nursery setting and planned activities that helped Keeva understand the changes in her routine.
Food wise Keeva is always offered freshly prepared, home cooked, well balanced meals. Snacks offered during the day are always well thought out and meals are not continuously repeated. Keeva is encouraged to try new foods and explore different tastes while they discuss healthy eating and where food comes from. Angela manages to use all activities as a learning opportunity for our child.
I would simply be lost with out Angela and her family they hold a hugely special place in all our hearts.
Overall
Setting
Cleanliness
Food
Communication
by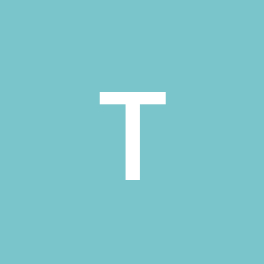 Treasa12 about
Angie childcare123 on 29/01/2018
My son went to Angela's from 10 months old up until starting school and he loved every moment of it.

Being a first time mum I was very nervous and unsure about picking childcare. Angela put my mind completely at ease from day one, exactly what any worried mother needs.

Angela is quite possibly the best childcare anyone could find. She really does go that extra mile when it comes to childcare.
As an inexperienced parent I had a lot to learn and Angela has always been on hand to offer helpful information and advice, from potty training to school applications.

There is always a wide range of fun activities for the children and plenty of active outdoor play.
Not only is it fun time but the child learn and develop a lot during their days with Angela.

Angela provides an amazing service, extremely reliable, 10/10, super friendly and helpful, very clean safe environment, daily updates on the children, all round thumbs up and smiley faces from us.

If you're looking for childcare then look no further, Angela is the best of the best.
Overall
Setting
Cleanliness
Food
Communication
by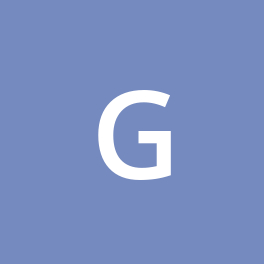 gemma_he about
Angie childcare123 on 22/01/2018
We dont know what we would do without Angela and her family.
Caleb has been with Angela's Childminding since he was 11 months old and he is now nearly 3. Angela and her family have taken Caleb in like an extended part of their family and he is very loved and nurtured there.

He has thrived and come along way because of Angela and he loves going to "school" every morning.
Angela goes the extra mile to stimulate the children, even taking them on outings to Woburn Safari Park, Rushmere Park and such the likes.
The children go on walks, go to the park, bajke and do many creative activities daily.

Hot home-cooked meals everyday and alot of love in the house.

What more could you ask for.
From a mom who was tyerrified to send her first born into Childcare, I will tell you that finding Angela was the best thing I have ever done

I could not recommend her more highly.
by
Samby about
Angie childcare123 on 28/03/2013
You must be a registered parent and logged in to leave a review.
If you don't have an account then Register Free now.