Sandra Mckay's Reviews
Childminder
Below are the parent reviews for Sandra Mckay. Back to Sandra Mckay's profile
Average Rating:

(5 from 8 reviews)
Sandra has been looking after my daughter for 8 months since I returned to work after maternity leave. As a first-time mum I was nervous about returning to work and leaving my daughter with someone else, but Sandra made the process so easy and I felt very confident right away, which was fantastic. When I first visited, I was struck by how nicely the children were playing together and I really think Sandra's calm and respectful approach helps to facilitate that.

My daughter loves her time at Sandras, spending lots of time outdoors and at different groups so she has loads of opportunities to mix with other children, as well as the other children Sandra looks after. Luna is a very friendly dog and my daughter is very good when she meets unfamilar dogs now.
Sandra is very proactive and regularly checks that we are happy e.g. with the meals she is providing etc. She is great at tailoring what she does to the needs of the children she has each day and is very creative in her approach.
by Kate about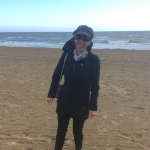 Sandra Mckay on 05/04/2019
Response by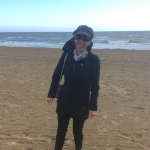 Sandra Mckay on 05/04/2019:
Thank you for your lovely review, your child is a pleasure to look after.....
Sandra
My boys absolutely love Sandra! We have used Sandra's childminding service for a little over a year now. Sandra has regular activities planned with the children and often the boys bring home cakes and paintings they have made. Sandra takes lots of photos of the boys activities which she shares with us throughout the day. This always makes me smile whilst I'm at work and I'm reassured they are having fun and being well looked after. Sandra's dog Luna is so sweet and the boys just love her. We don't have pets at home so I am pleased they have learnt how to be respectful of Luna and confident with her. We have used Sandra to babysit as well as she knows the boys well. I would highly recommend Sandra.
Overall
Setting
Cleanliness
Food
Communication
by nslocomb about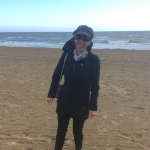 Sandra Mckay on 02/04/2019
Sandra has looked after my 2 children for over 18months and before that provided as hoc cover. She has been fantastic and is always working hard to ensure both children have plenty to do with her. She has been adaptable and happy to collect from after school clubs. She took my youngest to a local gardening club and since that has closed has along with another childminder started to do forest school activities with him and other children. For festivals, celebrations, birthdays the children always come home with lots of crafts she's create with them for several weeks. I would not hesitate to recommend Sandra who treats the children like her own. We also use her as a babysitter knowing the children are safe and will be fine if they wake whilst we are out.
Overall
Setting
Cleanliness
Food
Communication
by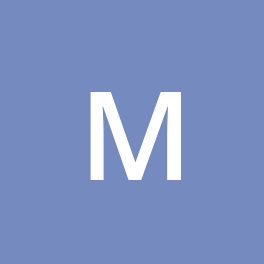 Mabel about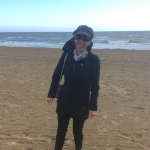 Sandra Mckay on 14/03/2019
Sandra has looked after our girls 5 days a week since they were both 6 months old. One is now 6 and the other 4. To say we are happy with the care provided is an understatement and we could not have asked for a better carer or setting.

The girls have been in such a positive and welcoming environment that has helped them grow in confidence and given them valuable life skills even at such a young age. Sandra always keeps the girls busy through visits to local parks, arts and crafts, baking and playing with the other children that attend. They never have a bad word to say about the food provided and never come home hungry!!

Sandra is friendly, approachable, professional and above all else the exact person you would want looking after your children. She keeps regular contact through newsletters, diarys and face to face talks during pick up and collection and any issues are dealt with promptly and efficiently.

Our girls have always been happy with Sandra and relish attending every day, if we were not moving abroad we would still use Sandra and are hopeful that on our return we are able to use Sandra once again.
Overall
Setting
Cleanliness
Food
Communication
by Redcap about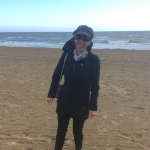 Sandra Mckay on 07/07/2017
Sandra has been looking after my daughter for 5 months now and we are so happy with the care provided.

my daughter is so excited in the mornings and can't wait to have an action packed day with Sandra.

they do lots of fun and educational activities which has really helped develop my daughter in so many ways.

Sandra is such an amazing carer and I would recommend her to everyone.
Overall
Setting
Cleanliness
Food
Communication
by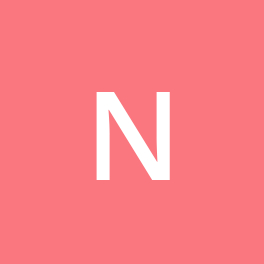 Nimisha about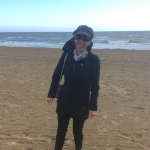 Sandra Mckay on 18/05/2017
My daughter has been looked after by Sandra for the past two years. She absolutely loves going to Sandra's and if she could, she would go on the weekends as well.
I am more than happy with the care Sandra provides. She keeps the children busy by taking them to parks, garden club and toddler groups. She does baking once a week and we have enjoyed many yummy treats over the years.
Sandra is very flexible and has helped us out many times when we were short of childcare, especially around the time when baby no. 2 had arrived.
I cannot praise Sandra enough and if it wasn't for us moving away, I would definitely send my younger daughter to her as well.
Overall
Setting
Cleanliness
Food
Communication
by Parent2 about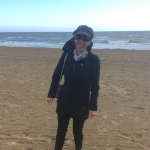 Sandra Mckay on 27/04/2017
My children have been looked after by Sandra for at least the last three years and I can not say enough good words about her and the care that she provides. I was worried about leaving my first son with a childminder as it was the first time I would trust someone to look after my son but the reassurance she gave me and enjoyment he had whilst being looked after was everything that I needed as a working parent, to be able to leave my child. My son felt so cared for with everything so personal for him with activities planned specifically around each child. So much so Sandra now currently collects my second boy from nursery, feeds him lunch, plays, collects his brother from school then has tea. They both have made such good friends and at a time they are so influenced, I could not think of a better person to look after them. Due to mummy getting a new job we are reluctantly giving up our placement but can not recommend Sandra enough. If you would need a personal recommendation, I would be more than willing to speak via messaging Sandra.
Overall
Setting
Cleanliness
Food
Communication
by CarolGod about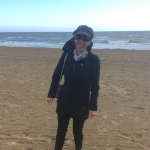 Sandra Mckay on 26/04/2017
Sandra has looked after my daughter for the last 6 years, both before and after school and in school holidays. My daughter settled straight away and looks forward to going. We have many crafts come home that have been made and cakes and biscuits that have been baked and decorated. Sandra keeps the children occupied in the holidays to stop them becoming bored with visits to different parks and activities she has organised as well as them having some free play time.
Overall
Setting
Cleanliness
Food
Communication
by Kazwhit about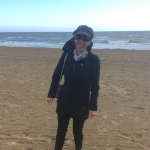 Sandra Mckay on 26/04/2017
You must be a registered parent and logged in to leave a review.
If you don't have an account then Register Free now.