Dana's Reviews
Childminder
Below are the parent reviews for Dana. Back to Dana's profile
Average Rating:

(5 from 6 reviews)
It's hard to do Dana justice via an online review but I will do my best: Dana has been the childminder for our little boy for almost three years now. When he arrived at her setting, he had come out of a terrible experience at a local nursery and was in need of some reassurance. Dana did everything she could to make him feel at home, and to this day he loves going to the setting and seeing the friends he has made there. Being a binational same sex family, we've also felt very supported by Dana who has invested time in wanting to know some french words for our son, has talked to all children at the setting about different types of families, etc. She also always invests time to create dedicated activities for specific events of the year (Halloween, Christmas, Book day, Mothers Day, etc.). Last but not least, being first time parents, she's been an incredible support when navigating new milestones, engaged in discussing ways to support our son's development and is always incredibly flexible when it comes to ensuring our child is happy. She's our well kept secret… or rather she was 🙂
Overall
Setting
Cleanliness
Food
Communication
My little boy has been going to Dana's for over a year and he's incredibly happy. Dana has created an inspiring setting where the kids learn different things all the time. She makes every occasion special and my little boy is excited to go everyday. I feel completely reassured by all measures Dana put in place during COVID. I would highly recommend her, she's warm and friendly, the kids love her and she's professional. 5 stars.
Overall
Setting
Cleanliness
Food
Communication
by
Victoria about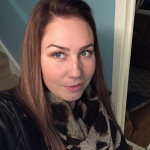 Dana on 01/02/2022
Response by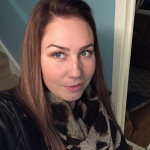 Dana on 01/02/2022:
Thank you Victoria for taking the time to write your review, I appreciate the positive feed back and reassurance that my families are happy with my service.
Dana has had my daughter since 9 months old and helps with my sons childcare during the school holidays, they both absolutely love going! Dana provides such a safe place for my children and respects and reinforces all requests I have ever requested! While giving them so much love and attention, she also takes them on days out, does so many different activities with them that as a parent you may not have the time to do and provides so many resources to help them learn and grow. It's the perfect home from home setting and we feel so lucky to have such a fantastic childminder!
Overall
Setting
Cleanliness
Food
Communication
Dana has been looking after my 4 year old boy for over a year now. He spends half his time at Pre-School and the other half at Dana's, and, whilst he likes going to pre-school he absolutely adores going to Dana's! With starting reception in September he is so upset to be leaving her care, albeit we have vowed to keep in touch.
Dana provides a warm child friendly setting in her home, activities vary from week to week and include baking, craft, soft play, outdoor walks and play, baby toddler groups, singing/dancing and much more, managing to entertain and educate at all levels (how she does it I don't know)! Dana also has a close circle of other childminder friends meaning my boy has grown socially and made many other friends too. In addition to all of this my son's behaviour has improved significantly as a result of Dana's support and expertise in managing this at an individual level. She is professional, considerate, flexible and much more. We cannot recommend her care highly enough and hoping our latest addition to the family will be able to go to Dana too!
Overall
Setting
Cleanliness
Food
Communication
by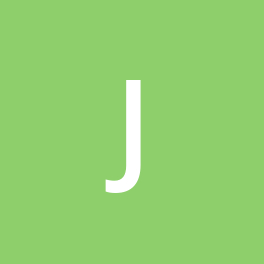 Julia about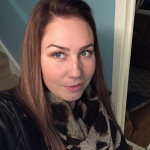 Dana on 02/05/2020
Response by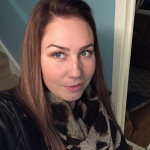 Dana on 01/02/2022:
Thank you Julia for your kind review it was an absolute pleasure working with youre family and to be lucky enough to continue to look after youre youngest child.

Kind regards

Dana
Both my boys have been going to Dana's for 9 months and they absolutely love it with her. She provides wrap around care for my eldest (3) and full day care for my youngest (2). She offers a range of activities to educate and nurture from baking, painting, walking in the woods, trips to the airfield and many more and she always ensures they have plenty of healthy snacks too. I would definitely recommend her as a lovely childminder.
Overall
Setting
Cleanliness
Food
Communication
by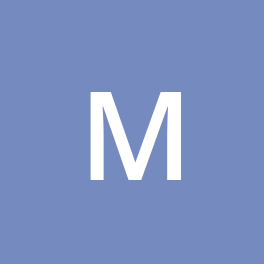 Marisa about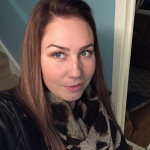 Dana on 16/05/2019
Response by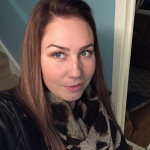 Dana on 16/05/2019:
Thank you so much for your kind words it's always a pleasure to have your boys x
My little boy has been going to Dana's since he was 10 months old- he absolutely adores going there. He loves Dana and the other children, they go on a variety of outings and he just seems to have non stop fun all day. So much so he cries when he has to leave!! Dana is extremely professional and has a gorgeous home that is well equipped with activities to develop children within all areas of learning. He has come on leaps and bounds socially. I can honestly say it was the hardest thing I have ever done having to leave him for he first time however I really appreciated Dana's kindness and support- she really is such a wonderful lady. I'm so grateful to have her looking after my little boy and hoping that when I go back to work she has space for my little lady too!
Overall
Setting
Cleanliness
Food
Communication
You must be a registered parent and logged in to leave a review.
If you don't have an account then Register Free now.