Yeeha! Childcare's Reviews
Nursery
Below are the parent reviews for Yeeha. Back to Yeeha's profile
Average Rating:

(5 from 6 reviews)
I chose Yeeha for my daughter after removing her from an Outstanding nursery I was unhappy with. Yeeha appealed to me because I liked the people running it and working there and wanted my daughter to be around positive role-models. I liked the way they spoke to, interacted with and engaged with my daughter and there was a warm, friendly and fun atmosphere - with a dozen children of different ages. She ate healthy home cooked meals and I liked the premises - a welcoming home which was always spotless - my daughter always went happily in the morning and always came home clean and dry. Overall I knew she was safe and I trusted she was being well cared for. On pick up I was given verbal feedback and also sent the occasional photograph. I feel lucky to have sent my daughter there.
My daughter was with Yeeha! from the age of 1 to 5 years. Having looked at many nurseries, I could tell that Yeeha! was a very special and unique place from the moment I walked in - and I felt so relieved to have found somewhere that I immediately knew she would not only be safe, but happy and nurtured. A home from home, with people she could build a trusting relationship with. And indeed right from the first drop off, my little girl went in happy and I felt assured she was in the great hands.

Over the years that we were at Yeeha! the team played an invaluable role in my daughter's development and in preparing her (at the right time) for key stages, toilet training, greater socialisation, preparation for school etc . So much care and attention was given to the development of skills and nurturing of her personality with a great range of tailored activities. The team were always there to listen, give guidance and discuss how to overcome any challenges that inevitably arise as children grow, which was hugely appreciated.

I can't recommend Yeeha! highly enough to anyone looking for early year's childcare. It really is quite exceptional. I think I was as sad as my daughter to leave when the first year of school came around!
Overall
Setting
Cleanliness
Food
Communication
We could not speak more highly of Yeeha! and the exceptional care both our children receive there. Our daughter, now nearly 5 has been at Yeeha! since she was 11 months old and our son, now 18 months, since he was a year.

We absolutely love the home from home setting and the wonderful staff. We fully support and value their ethos and approach to child development whether it be through music, play or simply showering them with love. Our daughter has thrived there over the past four years, we're so proud of the way she's developed and grown with their help and support and now it really feels like she's perfectly prepared for her start at school - emotionally, physically and developmentally thanks to the relatively small, nurturing and secure environment Yeeha! provides.

Along her Yeeha! journey our daughter has been lucky enough to form close friendships with four of her cohorts, who remain firm friends despite most of them leaving the setting the year before her. All of them bright, gorgeous and play wonderfully together and we know Yeeha had a huge hand in this. Our daughter was made to feel very special when they left, with bespoke activities planned just for her and she has continued to form bonds with other children in the setting even though they are that little bit younger.

We've had an extremely positive experience with Yeeha!, both our children are happy and excited to go there with our 18 month old son now running through the door behind his sister. If you're looking for somewhere that will support and guide you as you bring up your child with the help of their professional yet intimate and loving setting and all it has to offer, we most certainly recommend Yeeha!
Overall
Setting
Cleanliness
Food
Communication
by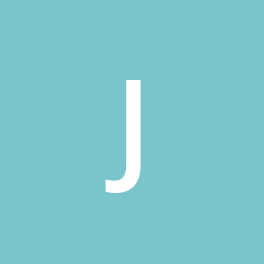 Jo C about
Yeeha on 15/07/2020
Response by
Yeeha on 15/07/2020:
Oh Jo,
Thank you so very much for this lovely review. I know how busy you are, so it means a great deal that you found time to write such positive comments.
Really really appreciate all your wonderful support!
Jess xxx
My daughter went to Yeeha from just under 2 years old to 4 and had simply the best time. The care and attention to the children is absolute. Every member of staff is totally part of the team and they stay. Consistency is so important and that's what the children get. Consistent great care. She loved every day and has made friends for life, we were supported as parents and we all throughly loved the experience couldn't recommend more.
P.s.a year later we still discuss how good the "bake" is the food was always a hit so if you have a fussy eater would throughly recommend.
Overall
Setting
Cleanliness
Food
Communication
by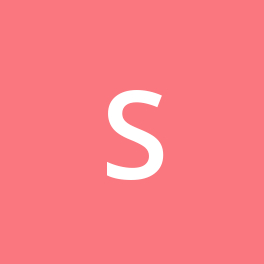 Sarah M about
Yeeha on 14/07/2020
Response by
Yeeha on 15/07/2020:
Dear Sarah,
Thank you so very much for taking the time to write such a lovely review. We really really appreciate your vote of confidence and support.
Jess xxx
Our son, Harry, attended Yeeha! from
10 months, 4 days a week until he went to school. During his time at Yeeha! he was treated in a loving and caring environment that optimised his development in all respects – personal, physical and emotional.

Harry was very happy during his time at Yeeha! and loved by the staff that worked there – the high retention of staff and the pleasant surroundings of the premises would have contributed to this.

We would highly recommend Yeeha! to any other family considering childcare in the local area.
Overall
Setting
Cleanliness
Food
Communication
by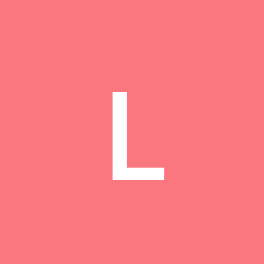 Louise about
Yeeha on 14/07/2020
Response by
Yeeha on 15/07/2020:
Dear Louise,
Thank you so very much for taking time out of your busy schedule to write such a kind review. We really really appreciate your vote of confidence and support.
With kindest regards, Jess xxx
We sent our son to Jess and her team at Yeeha when he was 10.5 months old. He went five days a week 8am-6pm for almost two years, and we felt comfortable leaving him in their care from such a young age as it is a warm and loving environment and it's clear how much all the staff love the kids.

Our son received an exceptionally high standard of care at Yeeha and was very happy there. He settled in almost immediately and has built strong and loving bonds with all of the Yeeha staff. He was always pleased at drop off and pick up, which I think is a great sign.

Our son progressed well at Yeeha and met/exceeded all of the expected milestones for his age. This is in large part driven by the wide range of carefully planned developmental activities provided at Yeeha as he is there five days a week. His speech is excellent for his age as is his gross motor neurone skills, and he is full of confidence and a very active boy.

What I particularly loved about Yeeha is that because it is a small setting all the kids (from 10months - 4 years) get to interact together and aren't segregated into year groups. This means the younger kids get to look up to and learn from the older kids and the older kids learn how to be gentle and caring towards the younger kids and how to set a good example. Our son has a massive capacity for imaginary play which I believe was driven by the setting.

Jess has boundless enthusiasm for the children in her care. She has a long-standing team, all of whom have been there since we joined in Jul 2018 (with the recent addition of 1 team member), who are all great with the kids.

Last summer the "older" kids spent three weeks 8-6 daily on Peckham Rye Common as part of their "Wider Horizons" programme. This was a fantastic experience for the kids who got to experience the outdoors doing activities such as bug hunts, bird identification, colour hunts, pond dipping and ball games.

Yeeha takes the wellbeing of its children very seriously and has a rigorous sickness policy (48hr exclusions for temps, conjunctivitis etc.) which is strictly adhered to. The exclusion time for temps & conjunctivitis is longer than other child care settings (typically 24 hrs) so means that there will be a fair chunk of time your child is not at the setting as kids get a lot of temperatures (about 15-20% off for sickness for us in the first year). Yeeha takes five weeks paid holiday a year, the three weeks at summer is usually the same weeks, but the dates for Easter/Christmas holidays not confirmed until a couple of months before which makes pre-booking holidays challenging. Finally, Yeeha doesn't offer the government 15 free hours scheme from 3 years old, which most parents rely on to ease the burden of childcare costs.

Overall, we are incredibly happy with the care our son received and are leaving as we are moving out of London. It is a caring, loving environment with a big focus on child development - to hit milestones but also giving them a sense of security they will take with them to school.
by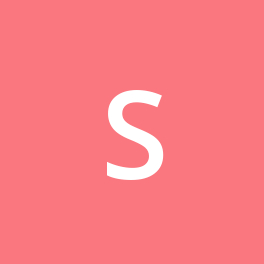 SWesto about
Yeeha on 22/05/2020
Response by
Yeeha on 15/07/2020:
Dear Sophie,
Thank you so very much for taking the time to write such a lovely review. We really appreciate your vote of confidence and support.
With kindest regards,
Jess xxx
You must be a registered parent and logged in to leave a review.
If you don't have an account then Register Free now.