Dawn Harron's Reviews
Childminder
Below are the parent reviews for Dawn Harron. Back to Dawn Harron's profile
Average Rating:

(5 from 10 reviews)
Dawn has looked after two of my children, the last three years. I am so happy with the level of care that Dawn really puts into her work. My children have truly flourished. My first child came to dawn in 2018, with poor speech, Dawn told us not to worry and before we knew it our daughter was talking and was up to date with where she needed to be. I really like that Dawn always keeps us on board and up to date with what the children are going to be doing and the things they will be learning, there was never a dull moment, whether that being days out or at her setting.

Dawn has prepared both of my children for reception, which was a big worry of mine, she put my mind at ease.

The setting is age appropriate, my children were stimulated with toys, books and learning time.
I would definitely recommend Dawn, especially to worry parents like myself.

My children still talk about Dawn and look back on all the fun photos we have.
Overall
Setting
Cleanliness
Food
Communication
by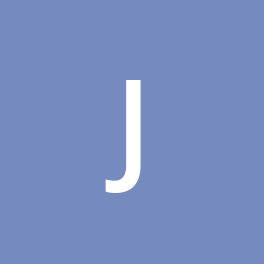 Jess922 about
Dawn Harron on 08/02/2022
Dawn has been looking after our daughter since she was 1 and she is now ready and heading into Infant School this year. Dawn treats her minded children like her own, an extension of her own family and us included in that as parents. She develops the children, works with us as parents with hints and tips and spots everything about their emotions, their development, their skills and their needs.
She is extremely organised, well structured and yet also does so many creative things and activities with the children. She keeps us completely informed throughout the day of how she is getting on as well as scrap books and updates on her development that fits with EYFS.
She provides a completely balanced meals and snacks throughout the day and always goes the extra mile to help us and all the children.
Her contribution to our daughters development and progress is quite frankly priceless and she is not a service provider to us, she is an extension of our family too. I would and have recommended her to anyone not only above a nursery setting but any childminder and we are so glad to continue with Dawn over the school holidays so our daughter can continue her relationship with her as she grows.
Thank you Dawn!
Overall
Setting
Cleanliness
Food
Communication
by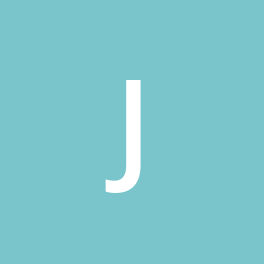 Jenna about
Dawn Harron on 05/08/2020
I approached Dawn in early 2016 to potentially look after my Daughter Lara when I returned to work after nearly 3 years. It was a hard decision to make to leave my little one and I felt very anxious about it. I started searching childminders on this website and a few stood out and so I started to make contact and view their settings. It was Dawn who out of all the Childminders I visited made me feel confident and even for the first time excited about going back to work. More importantly Lara took to Dawn and her home straight away and I then knew that Dawn was the person I felt confident leaving my Daughter with.

Dawn has a happy and calm home with a daily routine for the kids. The children are taken out to soft play areas, parks, Zoo and other childminder settings where they often put on a joint party for Christmas/ Halloween etc. Lara made some friends with the other children from other settings and would look forward to seeing them.

The other children in Dawns setting were all lovely and Dawn will ensure that any child added to her setting will compliment the other Children and vice versa.

Dawn is highly engaged with the children, she will always talk and explain what they are about to do and describe what is happening and then reflect. I noticed this almost immediately about her and could then see this benefiting my Daughter after a few months as her communicative skills really improved. Also I believe this is essential when talking to children as it sets their expectations and then helps them identify what is going on in their surroundings. This is probably why Dawns minded children were in happy, calm and played nicely with one another.

Dawn also helped look after my older Son in the summer months and he too enjoyed going to Dawns house.

Dawn has two older children who are really good with the kids. Isabella enjoys baking with the little ones and Charlie likes playing in the Garden with them. Not to forget cute little Dexter (Pet Dog) who is friendly and great with the kids.

Lara stayed in Dawns setting full time for 2.5 years until she stated school this year. Dawn is a highly committed, fun and loving professional child minder. She would try and do her absolute best to help you and she treats you and your family like an extension of hers. We really miss Dawn and I would highly recommend her to anyone!
Overall
Setting
Cleanliness
Food
Communication
by Becky about
Dawn Harron on 05/11/2018
Dawn has been looking after my 1 year old for 3 months and what can I say ...... She's amazing ! Her own children are polite and Jess loves having her diner with them. Nothing's ever to much bother. She's really come on since being with Dawn. I love the parents what's app page she's set up so all the parents can keep in touch & she sends me pictures and updates throughout the day of what Jess has been doing and eating. It's such a shame that we are moving and both Jess & I will really miss her - I've tried convincing her to move with us ! Couldn't recommend her highly enough xx
by Krisbear about
Dawn Harron on 19/09/2016
Our daughter, who is now 3, has been looked after by Dawn since she was 10 months old.
Dawn and her children are fantastic, Isla loves being with them. The level of care and affection that Dawn provides means that my husband and I have peace of mind and can relax and focus on the working day knowing Isla is safe and happy.

Dawn is very knowledgable about the needs of the parents as well as the children; she provides me with texts and photos during the day which I find very helpful and help to include me in his day. We also get regular updates which enables us to reinforce activities and skills at home.
Dawn follows the EYFS framework closley and ensures that we are kept up to date with Islas learning and development.

Dawn really understands what makes our daughter happy and provides activities, games and toys that ensure she is stimulated and engaged.
Dawn has a lovely home from home setting and Isla loves bring part of the childminded 'family.'

I highly recommend Dawn and will really miss having Dawn as Islas childminder, due to us moving house. Dawn has played a vitial part in all our lives and we are forever grateful for the care and support that she has provided for our family.
Words cannot really express how truly grateful we are to Dawn, she has made our lives that bit easier knowing our daughter is being looked after so perfectly.
Overall
Setting
Cleanliness
Food
Communication
by
Lisa N about
Dawn Harron on 10/03/2016
Going back to work from maternity leave for any parent is a struggle. Once I found and met Dawn and her family I instantly felt relieved.

Dawns hard work, commitment and caring nature makes it a home from home setting for our daughter.

Dawn is a great communicatior keeping parents updated on a daily basis with photos, activities and regular child development updates.

Dawn is constantly evolving and introducing new activities and play for the children to learn.
Isla has been in Dawns setting for 12 months now is very happy and content.

Dawn can't come recommended enough xx
by
Lisa N about
Dawn Harron on 25/01/2015
My daughter has been with Dawn since April 2013 and so we have come to know Dawn and her family very well.

When I first started looking for childcare Dawn was the first person I contacted and straight away she made me feel comfortable about the decisions I was making, telling me what I need to know and recommending checking a few people to compare etc so that I could make an informed choice - I didn't. I knew Dawn was right for us and it's a decision I have never regretted. Evie goes to Dawns 2.5 days a week and absolutely loves it, she chats about what she has done at Dawns house and her friends. She is always given healthy food and drink and is taken out to soft play and the zoo. They also go to other minders settings frequently which gives the children opportunity to be in a larger group which I feel helps them to be more sociable and hopefully school won't be so daunting.

Dawn is a fantastic minder with lots of diverse toys and activities for all ages, she will take good care of your children & you will find her a great support for any questions you have going through all your child's developments and illnesses, which as a first time mum has been great!
by payney81 about
Dawn Harron on 01/10/2014
Sound perfect!! X
by
Sarah198 about
Dawn Harron on 05/09/2013
I had insecurities about leaving my daughter with a new enviroment and character. However i thankfully was blessed to find dawn and her lovely family. I have found dawn to be flexiable, friendly, honest and she makes me feel like a friend. My daughter thinks the world of dawn and she gets excited to see her. Dawn takes the children on awsome day trips :) to the zoo,soft and play and various over groups. She supplies a healthy diet which is major to me as a mum. My daughter often has little gifts purchased by dawn, such as keyrings and little activity books. I will sing this womens praises all day long. She is supberb! My daughter is happy which is priceless. Thank you dawn.
by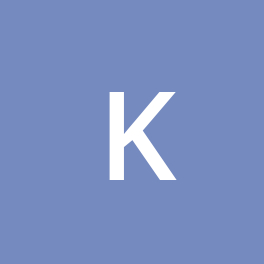 Kirsty l about
Dawn Harron on 01/05/2013
You must be a registered parent and logged in to leave a review.
If you don't have an account then Register Free now.