Stay Fun Childcare's Reviews
Childminder
Below are the parent reviews for Stay Fun Childcare. Back to Stay Fun Childcare's profile
Average Rating:

(5 from 10 reviews)
Our son has been with Stayfun since he was 11 months old he has totally thrived in their care and often talks about Sherife and co on the weekends.

Sherife provides a daily report which we really appreciate so we can ask our son about the various activities he has done. The report includes what our son has eaten that day. My husband and I often joke that we wish we could have lunch and dinner with them as the food always sounds delicious and healthy. My son has an egg allergy and this has never been a problem for Sherife in offering him a diverse diet and we feel he is in totally safe hands.

The range of activities they do is great and stimulating. My sons development and learning has really thrived under their care.

I can not imagine how it must be adapting to the continually changing guidelines of covid but we have always felt our son was in a safe nd healthy environment.

Overall it is a very warm, welcoming and happy setting. I have recommended to a number of friends and only have positive feedback
Overall
Setting
Cleanliness
Food
Communication
by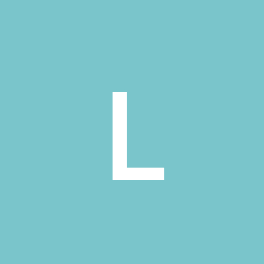 Liz about
Stay Fun Childcare on 18/02/2022
After many months looking for a childcare setting for our little girl during a pandemic we came accross: Stay Fun Childminding. It was one of best decisions we made!

Sherife was very reassuring and supportive of us during the settling stage and our little girl adpated quickly and better than we could ever wish.

Sherife sends detailed reports at the end of each day which besides giving us a look in to what the day was to our little ones, it gives us great feedback into our child development.

We have already recommended Sherife to many other friends and have no hesitation in recommending her again.

Thanks
Amy
Overall
Setting
Cleanliness
Food
Communication
by
AmySousa about
Stay Fun Childcare on 07/01/2022
Sherife and her team are absolutely amazing. My child literally skips into her setting every day. I honestly don't think I could have found a nicer home from home for my little one. The care and attention given to each child is unbelievable and I thank my lucky stars that I found Stay Fun when I started my search for a childminder
Overall
Setting
Cleanliness
Food
Communication
by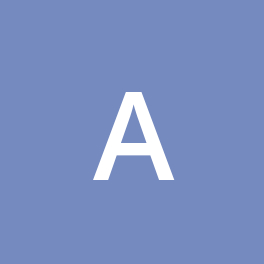 AineB about
Stay Fun Childcare on 02/09/2021
Choosing a suitable childcare setting as first time parents was one of the hardest decisions we had to make and the pandemic made this even more difficult. Without a doubt, we can honestly say choosing Stay Fun Childminding was the best decision we made and our little girl is thriving with Sherife and her team.

If you're looking for a childminder that is:
✅ caring
✅ loving
✅ kind
✅ knowledgeable
✅ passionate
✅ dedicated
✅ committed
✅ welcoming
✅ friendly
✅ reliable
✅ flexible
then Sherife is all of the above and so much more.

Sherife's setting is:
✅ clean
✅ calm
✅ educational
✅ organised
✅ fun
✅ cosy
✅ relaxed
✅ spacious

Due to the pandemic our little girl had not had the opportunity to mix with other babies, children, family and friends and was not used to being around other people and environments. This made the settling in process very difficult and took longer than we expected. Sherife and her assistants were very patient and worked really hard with us to try and make this process easier.

Sherife was always positive and confident in reassuring us that all children were different and some need longer to settle in than others. She was willing to go at a slow and steady pace in order to make our little girl feel comfortable in her setting. We really appreciated all the hard work, support and advice from Sherife during these early months, which has now ultimately paid off as we are so thrilled to see our little girl so happy, settled and making such amazing progress in so many ways.

Sherife regularly sends a full and detailed report at the end of each day setting out nappy change times, what the children ate for breakfast, lunch, snacks and teatime, the activities they did and any general observations.

Sherife caters for various dietary requirements and we are always pleased to hear of the healthy, fresh and wide variety of home cooked meals that she prepares for the children at her setting.

When we go to collect our little girl at the end of the day, Sherife is always happy to spend a few minutes to talk through how the day went with our little girl and to answer any questions we may have which is always very helpful.

Sherife is also flexible and tries her best to accommodate our requests where possible when we need to change or swop the odd days.

We can't thank Sherife and her team enough for everything that they have done and continue to do, which really gives us such peace of mind in knowing that we can totally trust that they are taking such good care of our little girl.

We have already recommended Sherife to many families that we know and have no hesitation in recommending her again.

Thanks
Amarina
Overall
Setting
Cleanliness
Food
Communication
by
Amarina about
Stay Fun Childcare on 01/09/2021
Our son started part time with Sherife in November 2020 and began full time at the start of 2021. The development we've seen in our son in such a short period of time is phenomenal. He absolutely loves going to spend the day with Sherife and Layla! Each day we receive a report on how he's been, what they did and regularly discuss next step developments in a very considered and well thought out way thats unique to our son. Finding someone to take care of your child is very daunting but we have complete faith and trust in Sherife and feel very lucky to have found her. Cant recommend highly enough. Thank you to you and your team.

Cant wait to see him develop further this year with her.
Overall
Setting
Cleanliness
Food
Communication
by
Stephan about
Stay Fun Childcare on 19/03/2021
Sherife is an incredible childminder. She is so warm, supportive and professional. She helped care for our son from the age of one until he started school. We were truly blessed to have found her. Our son loved her and settled in immediately. So much thought goes into their childcare, from the setting to the daily activities and meals - which are so tasty and nutritional and really broadened our son's taste. Sherife brings years of experience in education and knowledge of early years. She was so supportive and often gave us advice and really helpful tips as our son moved through his early years. She helped prepare him for pre-school and he was able to transition smoothly. Our son had additional health needs at the time and she took so much care that we felt totally reassured. We cannot thank her enough for the amazing care she provided to our son.
Overall
Setting
Cleanliness
Food
Communication
by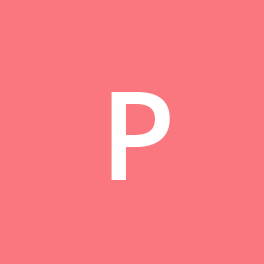 Paula T about
Stay Fun Childcare on 08/10/2020
I am so happy with the care Sherife has given my daughter, she was a picky eater however her time at childcare meant that she got to experience different nutritionally food and loves it! They are very caring and nurturing. Sherife is amazing, lovely facilities for the children.
Overall
Setting
Cleanliness
Food
Communication
by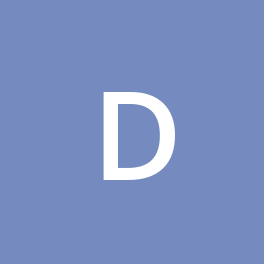 Davinia about
Stay Fun Childcare on 18/09/2020
I'm so happy with the service Sherife has provided to my little girl at Stay Fun! I was a little nervous about finding a great childcare setting but my mind was completely put at ease with Sherife, she is friendly, professional and my daughter loves being there. The setting is very clean, bright & inviting as well as having lots of creative activities that are both fun and educational. I could not ask for more and will most definitely recommend this service!
Overall
Setting
Cleanliness
Food
Communication
by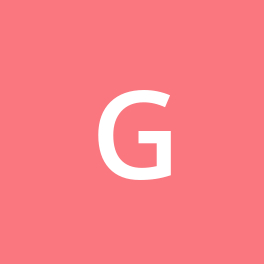 Gaby about
Stay Fun Childcare on 14/09/2020
A proffessional and caring environment for your children. I definitly would recommend stay fun childcare to everyone that wants a homely environment for their little ones - they take care of your children as their own.
Overall
Setting
Cleanliness
Food
Communication
by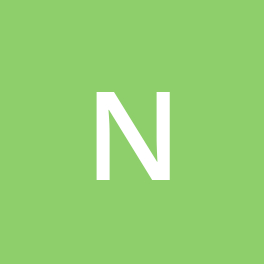 Nermin about
Stay Fun Childcare on 14/09/2020
Sherife is simply fabulous. When our youngest child was born I always assumed he would go to a nursery however for many reasons we couldn't find one that fitted. I was hesitant about Childminder's however I should never have ever worried. In so many ways he was more socialised and cared for than I could have ever expected. He learnt sooo much with Sherife, her awareness of children's development and EYFS structure meant that he was ready for pre-school and reception.
She's wonderfully nurturing and supportive.
Don't hesitate to give her a call as she will certainly support your child (and you) in every way possible.
Overall
Setting
Cleanliness
Food
Communication
by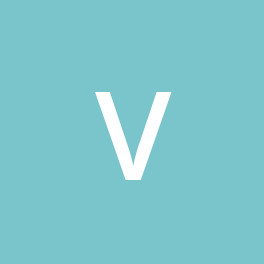 VHall about
Stay Fun Childcare on 14/09/2020
You must be a registered parent and logged in to leave a review.
If you don't have an account then Register Free now.