Bianca C's Reviews
Nanny
Below are the parent reviews for Bianca C. Back to Bianca C's profile
Average Rating:

(5 from 7 reviews)
Bianca has been a total godsend. We hired her because my husband was getting back to work after 2 months paternity leave. Our baby was only 2 months old then, so I was very wary about having somebody else watching her but I really needed some me time as our families are abroad. However, Bianca proved herself to be very reliable, trustworthy and super gentle with our baby. She has been taking care of her for the last 3 months and we couldn't be happier. She provides me with plenty of updates and pictures and is kindly keeping the app we used up to date, so we can see what's going on.
We are also having Bianca to come round some weekends so we can do date nights. Our baby loves her so we leave the house knowing she is in great hands. Totally recommendable!
Overall
Setting
Cleanliness
Food
Communication
Bianca is fantastic with our little girls (7 months old) I was very nervous as this was the first time ever we'd have her taken care of by someone we didn't know, our baby loves Bianca and was instantly comfortable with her and so are we. Bianca is always very accommodating with timings and great at giving us updates when she looks after Harlow. We hope she will stick with us as long as possible.
It was my first time having someone care for my son, and so this was all new to me. I messaged Bianca a year ago and this time I took the step to have her look after my son for a few days. My son is a special needs child (autism) and has other medical conditions. We met few days before and conversation instantly flowed which made me feel at ease and comfortable around Bianca. The same was for my son. I was really happy to have had Bianca care for My son she kept him busy and spent some time outdoors to. She asked about his interests which was nice and sent me photos and videos during the day.
Thank you, and I would defo use Bianca again in the future
Bianca has looked after my children (11 and 8) a few times now, including today for the whole day. They really like her and they seem very happy with her (which is not a given, particularly for my eldest who has special needs and multiple medical issues which make him quite anxious to be left in other people's care). She clearly knows how to interact with children well, to be properly present, and to keep them happy, and she seems completely comfortable dealing with a child's additional needs. She made me feel that they were in safe hands. I can recommend Bianca without hesitation.
Bianca has been really good. Our child is not used to be with people outside the family and nursery and I have felt immediately reassured she was in good hands.
Good communication with me as a parent and with our daughter, who would not stop talking about her the day.
Bianca was very caring and couldnt ask for a better nanny last night. Since the first message she made effort to make sure i can trust her. She had the idea to meet a day before for a quick coffee which i thought was very sweet of her. She was very punctual, my son 3 months old was instantly happy in her arms. She sent me messages while I was away to ensure I know everything was ok so i didnt need to worry.
I highly recommend her as a nanny!
by Karla C about
Bianca C on 21/04/2019
Response by
Bianca C on 21/04/2019:
It was a pleasure to look after Oscar, he is an adorable beautiful baby and I enjoyed it so much. Thank you for choosing me :)
Bianca was great! She arrived on time, very warm and immediately connected with the kids. She kept them busy the whole time and I came back home to happy kids. She is very professional and quite obviously loves kids. I highly recommend her. Thank you Bianca!!!!
by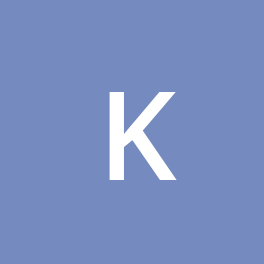 Kine about
Bianca C on 18/02/2019
Response by
Bianca C on 18/02/2019:
Thank you so much. The children were very well mannered and polite, it was a pleasure looking after them.
You must be a registered parent and logged in to leave a review.
If you don't have an account then Register Free now.