Jaciara's Reviews
Childminder
Below are the parent reviews for Jaciara. Back to Jaciara's profile
Average Rating:

(5 from 6 reviews)
I'm a first time Mum and felt really nervous about leaving my 12 month old (especially as he is a pandemic baby and hadn't been looked after someone else!). However, Jaci was amazing, sending me updates and photos of how he was, and was happy to accommodate his routine, even using reusable nappies. Within a week he was so happy to see her at drop-off with big smiles, and it's clear to see she really cares about him!

We are so sad that we have to leave Jaci (we are moving house), but even in the two short months we know she has made a big impact in helping our wee one become more independent, and it's all thanks to her wonderful care!
Overall
Setting
Cleanliness
Food
Communication
Jaci has been looking after our twin boys for the last number of weeks to allow us to carry out duties as key workers. From the first evening we picked them up, we knew that the boys would be happy and well taken care of, as their eyes widened when they told us what they had been doing through the day. They go to the park regularly in all weather, and have most recently enjoyed sledging (which we received photos of during the day which was great). Our boys are always moving, so ensuring that they would be kept active all day was important to us. They have also been happy to go to Jaci's house each morning, which is testament to the warm and caring environment she has created.
I wouldn't hesitate to recommend Jaci to anyone that is looking for a childminder.
Overall
Setting
Cleanliness
Food
Communication
Jaci has been looking after my girls (aged 2 & 4 now) for approximately 18 months now. They are always happy to go there and Jaci keeps them active by taking them to the park often and also encourages their learning by drawing pictures and playing with play-dough. I'm kept updated by pictures of them having fun which is nice when I'm working. Most importantly I can see Jaci cares for them as she has a very caring nature. I'd highly recommended Jaci to anyone looking for a childminder.
Overall
Setting
Cleanliness
Food
Communication
Well, what can I say! Jaci was the right choice for us and our active 2 year old son. We had just re located and Jaci welcomed him into her family and gave him the home from home that he needed. He doted on both her children while there, and being bilingual himself he thrived in the multi cultural environment at casa da Jaci. Jaci was always very friendly and attentive to the children's needs, keeping my son active as well as stimulating him with puzzles and books. He still is very fond of Jaci and her entire family a year since he started nursery. For us Jaci was always extremely friendly, flexible and helpful, and has become a friend. Thank you Jaci x
Overall
Setting
Cleanliness
Food
Communication
by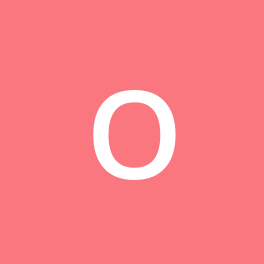 Oddvor about
Jaciara on 13/10/2020
Response by
Jaciara on 14/10/2020:
Thank you very much for your review!
While I lived in Cambridge, back in 2013, I got to know Jaciara and she looked after my oldest daughter, who at that time was 2 years old during a whole full year until I got my second daughter and went back to stay at home. Jaciara is a warm hearted person with a natural and kind approach towards children, my daughter felt immediately secure and was always happy there. She was always very attentive and stimulated her motor and intellectual development with a diverse of activities (parks, play groups, arts, music and so on). She cooked healthy and was flexible to adapt her routine with the needs of my daughter (for example, regarding midday nap). The interaction as a parent with Jaciara was always very friendly, respectful and helpful. I not only highly recommend her as a childminder for any parent, she also turn to be a very dear friend afterwards.
Overall
Setting
Cleanliness
Food
Communication
Jaci looked after my nursery age daughter while
I was working in 2019 and was fantastic. She provided lots of educational activities as well as outdoor play at the local park. She also took my daughter to the local toddler group. She encouraged my daughter to eat nutritious meals and spent quality time playing with her. My daughter was, and still is, very fond of Jaci and was always happy to go to Jaci's house in the morning. She is very gentle and patient with the children, and is always attentive to their needs. I would highly recommend Jaci, and feel my daughter really benefited from her time with her.
Overall
Setting
Cleanliness
Food
Communication
Showing
1 to 6 of 6
results.
You must be a registered parent and logged in to leave a review.
If you don't have an account then Register Free now.