Bex's Reviews
Childminder
Below are the parent reviews for Bex. Back to Bex's profile
Average Rating:

(5 from 3 reviews)
Where would I have been without Becky! Becky looked after my two boys from 6-18mths and 2-3. She catered brilliantly for both boys needs providing a range of activities, actively following their interests and communicated everything with me not only over tapestry but always had time to talk. I saw both my boys grow in confidence in Becky's care.
Becky regularly took the boys to groups and to parks and created opportunities for outdoor play. She also worked with me in potty training, all effortlessly taken in her stride. Her service is second to none for the money she charges, I can't recommend her enough and will absolutely use her again should the need arise!
Overall
Setting
Cleanliness
Food
Communication
Becky cared for my son from aged 6 months to 2 years. She was always friendly and approachable and answered all of my questions and concerns reagrding my son's health and development. Becky has a lovely, clean home and lots of toys and learning materials and she also has a safe outside space for playing. Becky was great at reading with my son and he now really loves books! She was flexible to any changes I needed to make to our childcare times and was easily reachable via phone and text message. Becky used the Tapestry app to keep me informed of what my son was doing, and how he was every day and was really good at passing on information.
Becky's prices are very reasonable and even though her prices do not include food, nappies and wipes I would often find that if my son wanted or needed something else, he was provided with it!
Becky took my son along to the library, to a sensory group, to a toddler group and regularly out to the park and for walks.
I completely recommend Becky and will be seeking her services for my future childcare needs.
Overall
Setting
Cleanliness
Communication
by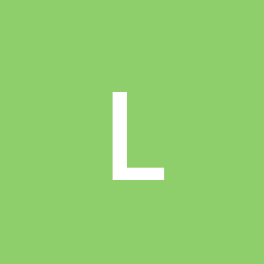 Lucinda about
Bex on 23/02/2021
Response by
Bex on 01/03/2021:
Thank you for the lovely review. It was a pleasure caring for AJ and watching him grow into a lovely little boy. We had lots of fun adventures exploring together. Always happy to accommodate any future childcare needs you may have.
Becky cared for my daughter for a short period of time, but she went out of her way to ensure my little girl had the best experience whilst in her care. Becky is extremely welcoming and was fantastic with my daughter. I have no hesitation recommending Becky, and I hope we can return to her in the near future
Overall
Setting
Cleanliness
Food
Communication
by
Fabien about
Bex on 16/03/2019
Response by
Bex on 17/03/2019:
Thank you for your review. It has been lovely getting to know your daughter hopefully we will be able to build on this great start in the near future. Becky
Showing
1 to 3 of 3
results.
You must be a registered parent and logged in to leave a review.
If you don't have an account then Register Free now.