I_Tutor's Reviews
Private Tutor
Below are the parent reviews for I_Tutor. Back to I_Tutor's profile
Average Rating:

(5 from 7 reviews)
Lydia helped us with our 6 and 7 year old for a few months with after-school tutoring. She was always punctual, reliable, and understanding. It gave my husband and me a lot of peace of mind, as working parents, to realise that our children were in good hands 2x a week.

With the children, Lydia was kind but firm. She genuinely cared about their well-being and it shone through in how she handled the kids. She tailored the work for each kids' developmental areas, spent one-on-one focussed time on where they needed more work, and also shared tips and ideas with me on where we could help the kids more, and what material we could make them work through etc. She brought worksheets, encouraged me to buy them a thesaurus, and helped them systematically and methodically. I remember watching her help the kids with creative writing and telling her that it's something that I won't be able to substitute easily when she moves on to a full-time job! I genuinely valued her feedback and inputs. The kids loved working with her, and I could see a marked improvement in their work over the weeks.

I would highly recommend Lydia to parents who are looking to ensure their kids get a warm, caring tutor who's great with kids and brings out the best in them. In addition, her reliability and punctuality are added reassurance to busy parents. Lydia had to stop working with us as she's taking a full time job at the school, but in case she would like to continue tutoring, I would very happily continue working with her. We wish her the best!
Overall
Setting
Cleanliness
Food
Communication
We hired Lydia to help our son Odysseas for his 11+ exam. She is very dedicated and passionate to what she does. Which I what I am looking for. Plus I like her patience, which my son needs 😁.
My son went for explore learning at Sidcup at the beginning. But I noticed he still need one on one attention or assistance I would say. And I asked Lydia's help for that. As my son struggle in English and Reasoning task especially in Non verbal reasoning.
I would say that Lydia have helped him a lot to understand how to approach those task and taught him quickest and strategic ways to answer questions. Which I believed very important.
I am very happy that my sons has passed his 11+!!! And I can't thank her highly enough.. 😊. We just got an email that he has been given a space at Wilmington grammar school. Im taking her again for my youngest for his 11+ too starting this September. I highly recommend her.
My husband and myself, still working throughout the pandemic were having major problems with keeping up with the children's school timetable for online lessons and school work needing to be handed in so we chose to get help! I can only say that Lydia has been our saving grace as not only has she looked after the children in a kind and caring way she has also brought all their work up to date and has settled them ready to go back to school. We can't thank you enough! Looking forward to seeing you in the holidays! Lydia comes Highly recommended!
Overall
Setting
Cleanliness
Food
Communication
by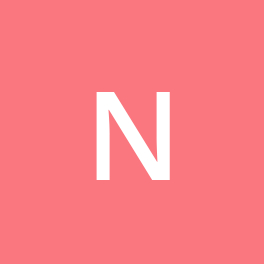 Nicola S about
I_Tutor on 04/03/2021
Response by
I_Tutor on 04/03/2021:
Thank you, Maria, for your kind review! I know you are the best parents as you support them greatly in all the activities you organise for them during and after the school! Just can't believe how much effort you put into it knowing your own multiple business commitments!! Thank you for supporting my discipline rules - it has made it much easier to keep things going smoothly over the so ever hideous multiple lockdowns!! I wish you and the children all the very best in the remaining of the school year and beyond! Looking forward to helping you more, when needed. Best wishes, Lydia.
Lydia is a wonderful after school nanny for our 10 year old daughter and 8 year old son. Not only is she caring, kind and keeps the kids happily entertained - she is also brilliant with them academically. Lydia successfully supported our daughter with her 11+ tutoring, and is great at making sure they do their best with their homework, teaching them in a fun and engaging way. She's a hard worker and professional, and is always a great help.
Overall
Cleanliness
Food
Communication
Lydia nannied for my 3 children (ages 10, 8 and 6) over the summer holidays. She has such wonderful ideas of activities for children and to do this with children of 3 different ages is really something. From homemade lemonade, planting, experiments, crafts.....even managed to get them to read which they struggle with. Happy to speak to anyone who would like verbal references.
Overall
Setting
Cleanliness
Food
Communication
by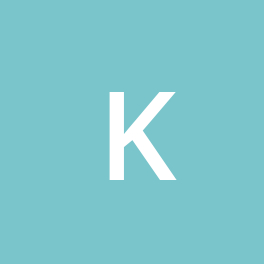 Kat about
I_Tutor on 16/10/2020
Response by
I_Tutor on 16/10/2020:
Hi Kathryn!

Thanks for you lovely review. It's been a pleasure looking after your children.

Kind regards
Lydia
To Whom It May Concern:



It is my pleasure to recommend Lydia Fahey as a babysitter.



She watches our 5 y.o. daughter twice a week for several months. Our daughter loves her and is always excited to see her. On Fridays Lydia brings her two daughters Lily and Maisie. The girls are well behaved and love to play with our daughter. She often asks when they will come again.



I know Lydia since last year. She was working at Bishops Down primary school as TA, and in fact sometimes she was working in our daughter's nursery class. Lydia was also in our son's year 5 class. I was lucky to find Lydia for babysitting who is a professional and who l can trust.



Lydia is always on time, cheerful and ready to engage our daughter in crafts, drawing, reading books or other fun activities.



She always follows our guidelines in regard to our daughter.



We can't recommend Lydia enough. She is responsible, professional and experienced.
Overall
Setting
Cleanliness
Communication
by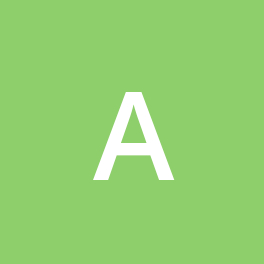 Aleks about
I_Tutor on 27/06/2019
Response by
I_Tutor on 27/06/2019:
Hi Aleks

Thanks so much for finding time to give me this positive review.

All the best for you and the family!

Lydia
Very happy to leave our 19 month old son with Lydia. She is attentive and caring puts him totally at ease. Took him to the park and had a picnic😀The first time we left him there were no tears and he had a lovely happy day.
Will definitely use Lydia regularly for babysitting.
Overall
Setting
Cleanliness
Food
Communication
by
Shabecca about
I_Tutor on 16/06/2019
Response by
I_Tutor on 16/06/2019:
That's very kind of you, Rebecca!

Thanks very much and have a lovely evening.
Lydia
You must be a registered parent and logged in to leave a review.
If you don't have an account then Register Free now.