Ilfat's Reviews
Childminder
Below are the parent reviews for Ilfat. Back to Ilfat's profile
Average Rating:

(5 from 9 reviews)
Although My son spent only a month with iffat , but we could clearly see a positive change in him . Iffat is very professional and stayed in touch with me via text and pictures to let me know of all the activities my son was engaged in during the day whether it be yoga , painting , dancing , reading books etc. She always updated me each day about my son's meal progress, his level of engagement with other kids etc . She comes up with tons of activities for children, new thing everyday . Apart from being an excellent childminder, she is such an amazing person . We Had an absolutely amazing experience! I am sure my little one will definitely miss her . Strongly recommend!
Overall
Setting
Cleanliness
Food
Communication
by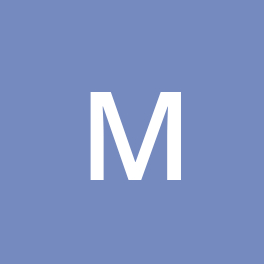 Muryem about
Ilfat on 29/03/2022
Response by
Ilfat on 29/03/2022:
Thank you for a lovely review Muryem xx
Sameer has been with Ilfat for over 2 years. The service Ilfat provides has been absolutely amazing. He enjoys his time and had so many fun activities such as a trip to the zoo, painting, library, group plays everything, she always go beyond to provide new fun activities for the kids. She has been a second mama for my son,every Monday sameer goes with a extra smile because he knows a lot of fun is waiting for him.
She makes sure we get every days updates and always ready to help me we always worked around each other and I am so thankful I meet her for the greatest person she is, for everything she have done for me and sameer.
Sameer is leaving to a nursing and I am sure he will miss her so much .
I highly recommend Ilfat because she's is amazing and have such a big heart always ready to help us ♥️
Overall
Setting
Cleanliness
Food
Communication
by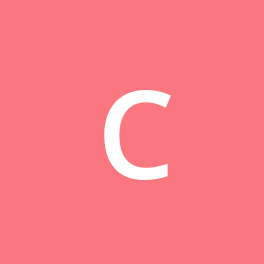 Claudia about
Ilfat on 06/03/2022
Response by
Ilfat on 06/03/2022:
Thank you so much for trusting me with Sameer. Xxx
I can assure you that at Ilfat childcare setting you will not be getting a standard childminder you well get an entirely supportive positive and bespoke experience. It was by pure luck and chance that I stumbled across Ilfat and came to place my 2 year old boy at her happy, fun, warm, very clean and overall amazing setting.
I have never been let down by Ilfat she has been a god send for me and my boy. Always going beyond and above to ensure my boy was happy and well looked after. Ilfat has always been so flexible with us and accommodated our needs. Always keeping informed in great detail on what my child is up to every day his engagement in activities. His eating habits. Taking that extra time and care always to ensure my child is fed and happy and enjoying his day. My child's development at her place has been profound to receive comments on how well my child's development is progressed since being with her. Words can't convey just how phenomenal she is as a practitioner. Coming from a background in education myself I see just how much educational progress my child has made and how much personal growth he has gone through. Through the well planned and execution of the daily activities Ilfat hand picked each day. I can't thank Ilfat enough for all she has done for me and my boy and recommend her to others as a beyond phenomenal. She is the best and consider yourself blessed if she is caring for your child
Overall
Setting
Cleanliness
Food
Communication
by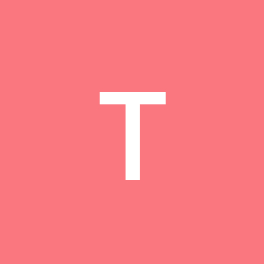 Tasleem about
Ilfat on 12/02/2022
Response by
Ilfat on 13/02/2022:
Your welcome Tasleem. Thank you so much for your kind words xx
I needed emergency day care for my son aged 2. I was a bit sceptical at first using this app - but was quickly reassured of my sons safety. Ilfat was very helpful in settling my son into her care. He really enjoyed his time there and I'm glad she was there for me. Amazing setting, age appropriate toys and a nice clean house. I will be more than happy to bring my son there again. Totally worth it.
Overall
Setting
Cleanliness
Food
Communication
by
Elisabet about
Ilfat on 31/01/2022
Response by
Ilfat on 31/01/2022:
You are most welcome. Thank you.
As a single parent working full time, I was so stressed out about my daughter childcare especially the funny hours I have to do till I met Ilfat. She is so clean, caring and the most reliable childminder I came across. She kept my daughter happy and well entertained. I had few experiences before with different childminders but Ilfat is being really outstanding. She keeps me updated about my daughter throughout the day. She also informs me about anything that my child have done and was not appropriate which I really appreciate so that I'm aware with everything to fix it in a timely manner. I would recommend her to every worried parent about their children. She is very helpful and can tell passionate about her job.
Overall
Setting
Cleanliness
Food
Communication
by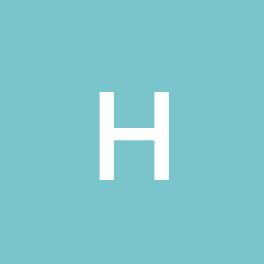 hinda82 about
Ilfat on 15/02/2021
Response by
Ilfat on 16/02/2021:
Thank you so much for your support xx
Wow
I was stress about being back to work and leaving my baby boy for the first time.
Once I meet her I knew how great she would be with my 1 year old
She's so carrying and so lovely always keeping me updated during the hours
She offer a very clean and fun house always with lot of toys,the food is amazing and she makes sure my boy eats he's favourite blueberry's
And I can notice all the new tings he is learning
(He's even sleeping all the night)
He's making new friends and always happy when arriving there
I am so happy I found her to have my boy ♥️
Overall
Setting
Cleanliness
Food
Communication
by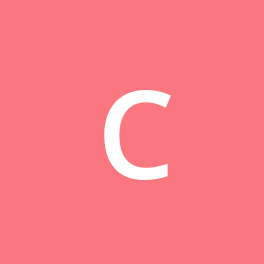 Claudia about
Ilfat on 03/03/2020
Response by
Ilfat on 03/03/2020:
Thank you Claudia x
Ilfat is amazing with children, my daughter loves being with her , she is fun , creative and always plans both fun and educational activities for the children. They learn and explore with Ilfat and my daughter always comes home happy after spending time with Ilfat.
I highly recommend Ilfat she provides above and beyond for each child's needs and provides a happy safe environment.
Overall
Setting
Cleanliness
Food
Communication
Hi guys I found a great child minder illfat she is the best in her way to express her feelings with child and she is good with my child. My boy learn so many new words and new playing games. My first experience with illfat is really good to me and I would I like to go more in future.there are so many different types of toys which my boy really like to play. She is really good in cleanliness. As a food wise very healthy food she is giving to my boy. I'm very happy to choose her. Thank you being great child minder of my boy. 😍
Overall
Setting
Cleanliness
Food
Communication
We had some problems with who was looking after our 17 months old son.
So we needed emergency care for our son, we called Ilfat without notice and at the same time she was ready to help us.
We left our son with her for all day for the first time and it was a brilliant experience for him.
He had a brilliant day he made new friends and when we came to collect him in the afternoon he was so happy and smiling.
I just want to say thank you to Ilfat for taking such brilliant care of our little precious.

I HIGHLY RECOMMENDED HER BECAUSE SHE'S VERY PROFESSIONAL AND CARING.
by
Claudio about
Ilfat on 10/01/2020
Response by
Ilfat on 10/01/2020:
Thank you Claudio
It was a pleasure childminding your little one x
You must be a registered parent and logged in to leave a review.
If you don't have an account then Register Free now.