Flying Balloons's Reviews
Childminder
Below are the parent reviews for Flying Balloons. Back to Flying Balloons's profile
Average Rating:

(5 from 2 reviews)
When my maternity leave was over and I had to go back to work at the end of one year, I started looking for nanny when my daughter was only 1 year old. We were lucky that we met with Yeliz. We instantly noticed how experienced she is and how good her communication with babies is. She has a cool approach and talks to our daughter about what they are doing all the time, that has really helped with my daughter's development.

Yeliz has such a caring approach, as well as beign reliable. And also she is very safety conscious and ensures a safe environment for our daughter to interact in. She is very careful with food and toys too.

We worked from home a lot at the moment and while I'm never disturbed when working, it is perfect to be able to grab a cup of tea and see the creative and imaginative things Yeliz doing with my daughter.

Our daughter's first impression of strangers was not very pleasant, althought she should have been very excited for her age, but as a result of beign a corona baby, she cried constantly when she saw a new attractive toy or see a new face/person. Yeliz helped her a lot in this regard. It calmed her down and got her used to innovations. I can't tell you how difficult it was to get her to wear an expensive brand of lighted shoes, she managed it even when my daughter couldn't bear to see the shoe.

It was a difficult season to be caring for a child due to the weather beign very cold and most activities not still being available but Yeliz was always cheerful and did a great job of entertaining Nar with toys and books in the house.

Yeliz was very responsive to Nar's needs and our preferences but also prepared to offer insights and advice from her many years of Pre-school Teacher experience. I always know Nar would be safe and enjoying herself in Yeliz's care.

I am grateful to Yeliz for her invaluable help. She is like a member of our house and my daughter's best friend. We always appreciate how great her help and effort was.
Overall
Setting
Cleanliness
Food
Communication
by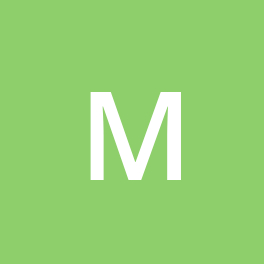 Mine about
Flying Balloons on 29/03/2022
You can tell that Yeliz is trustworthy, looking after my newborn with safety, care.
She has been talking to him, entertain him and my little one likes her a lot !
I would definitely recommend Yeliz.
Overall
Setting
Cleanliness
Food
Communication
by
Dimitra about
Flying Balloons on 17/11/2021
You must be a registered parent and logged in to leave a review.
If you don't have an account then Register Free now.