NatNats's Reviews
Childminder
Below are the parent reviews for NatNats. Back to NatNats's profile
Average Rating:

(5 from 6 reviews)
Natalie looked after my 3 year old boy for the summer of 2021. He absolutely loved it and I knew he was well looked after. Natalie always sent over a well detailed account of where they had been and any learnings, with photos. She made my son fee like part of the family and her childcare style was exactly how it should be. Natalie has everything very well organised, the setting is perfect and the admin is up to date. We couldn't have found anyone better to look after our some for the summer, thank you we miss you already.
Overall
Setting
Cleanliness
Food
Communication
by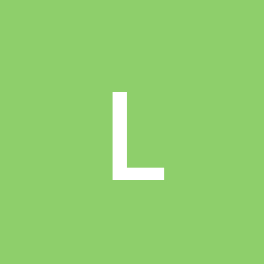 Laura about
NatNats on 20/09/2021
Response by
NatNats on 20/09/2021:
Aww thank you so much Laura, I'm so glad you were happy with the care I provided.
It was an absolute pleasure looking after your little boy. We had so much fun together and really look forward to seeing him again soon.

All the best
NatNats
Natalie is a fantastic nanny. She looked after our two girls from the ages of 8 months and 3 years. Our oldest daughter has a dairy allergy which Natalie always dealt with extremely responsibly - we did not have any issues or emergencies during her time with us. Natalie is like a member of our family - we still see her regularly. She is engaging with children and adults alike - and was always thinking of new and interesting activities for the children. She took them on good day trips and fed them nutritious homemade food and made their days fun. We would have no hesitation in recommending Natalie - children would be in great hands and lucky to have such a great childminder.
Overall
Setting
Cleanliness
Food
Communication
Natalie has always struck me as one of the most natural people around children I have ever seen. Over the 12+ years I have known her, and the children in her care, she is thorough and on the ball, never taking her eyes off her charges. She is meticulously organized and always seems to have planned lots of fun things for the children to enjoy.

I would have no hesitation in having my children cared for by Natalie, knowing that I would be leaving them in a safe, warm and friendly environment. I wouldn't look back, and know that she is "on it" but fun too.

It is probably best coming from my children (9 and 12 yr olds). They describe her as being really fun and smiley, friendly and welcoming.
Overall
Setting
Cleanliness
Food
Communication
I've known Nat for 17 years. She was a private nanny to my two children for 7 years, starting when my eldest son was 6 months old. Nat provided excellent care to my sons throughout her time with us and very quickly felt like part of the family. She was dedicated to ensuring their well being and kept them entertained and very happy. Nat was completely trustworthy throughout with an easy-going personality, great communication skills, lots of patience and energy. I would highly recommend Nat as a highly experienced childcare provider.
Overall
Setting
Cleanliness
Food
Communication
Natalie was our sole-care nanny for three years, looking after my sons from aged 1 and 4, to 4 and 7. She was amazing. For the children she was fun, caring, engaged and sociable, always on the go, trying new activities and creative play, seeing their friends, out on trips; for me and my husband she was entirely reliable, sensible and flexible. We trusted her completely, and on the few occasions when my children were ill (once, needing to rush to A&E) Natalie was sensible, calm and did the right thing (I speak as a doctor). She is also lovely, I lost count of the number of friends who met her on playdates or at the school gates who spoke highly of her to me. Last, she is professional and takes pride in her job. I still have the notes she made about my boys, detailing their developmental milestones. She cooks well, making nutritious meals. Although for us she worked in our home, we have visited her several times over the last few years (she is good at keeping in touch) and her home is immaculate. I wholeheartedly recommend her.
Overall
Setting
Cleanliness
Food
Communication
Nat looked after our son for several months in 2017 and only left because she was going to have her own son (how selfish!). She is a brilliant hands on, highly experienced nanny. Very calm and easy-going. She gets on with it. If the kids make a mess, she'll clean it up. She'll cook delicious, but unfussy meals if that's what you want. She took our son on outings and park trips, in the car or in his buggy. She was unfazed by his additional needs (autism and speech delay). I imagine she's equally good with older kids as she is with toddlers. She is fun, warm, caring, but also firm, sensible, organised and boundaried. She knows the local TW area inside out which means she can think of lots of fun stuff to do with children which less experienced nannies might not. I've visited her home which is immaculate. I can't recommend her enough and was very sorry to see her go.
Overall
Setting
Cleanliness
Food
Communication
You must be a registered parent and logged in to leave a review.
If you don't have an account then Register Free now.