DianeSpe's Reviews
Nanny
Below are the parent reviews for DianeSpe. Back to DianeSpe's profile
Average Rating:

(4.83 from 6 reviews)
I got along with Diane very quickly and most importantly Diane was lovely towards the kids and they enjoyed her company too. I will be using Diane more often as a babysitter.
by
Fatima about
DianeSpe on 11/05/2015
Response by
DianeSpe on 05/07/2015:
Thankyou for the review fatima.. love children a pleasure to babysit for

Diane
Diane has been looking after my three children (now 6, 4 & 3), three days a week for over a year. She is extremely reliable, instinctive and trustworthy. I can leave the house in the morning knowing that the children will be safe, well looked after and entertained appropriately. I arrive home to happy children, a tidy house and a variety of creations that have been made. Plus she makes a great spag bol!

Diane is easy-going and flexible and has made busy family life much easier. Her doing the odd babysitting has been great too.

If you have met Diane and are considering her to look after your children, I am very happy to give a reference over the phone - just ask her for my details.


by RB14K about
DianeSpe on 05/05/2015
Response by
DianeSpe on 05/07/2015:
Thankyou rhiannon. I am going to miss the children very much. I have grown very close to them

Diane x
Diane was a part time nanny for my four year old twins for 18 months, having just recently left for a job that could offer her more hours.

I can highly recommend Diane for any nanny or babysitting work. She was extremely reliable and trustworthy. She engaged the kids in interesting and educational activities and they developed a great bond with her.

Diane always offered flexibility with additional requirements and with holiday planning. She helped the kids tidy up after playtimes, which meant a nice tidy house to come home to at nights :)

I'd be happy to discuss if you would like further information
Sandra
by Parent about
DianeSpe on 07/05/2014
Response by
DianeSpe on 05/07/2015:
Thankyou Sandra. It was great working with you all .

Diane
Diane has looked after my 20 months old daughter. She has been great with her and my daughter loves Diane equally.
I have had to find someone to live-in, otherwise I would have continued with Diane.
by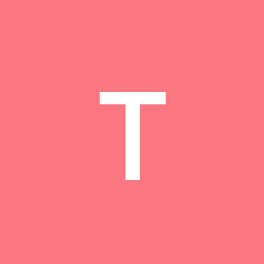 TSawant about
DianeSpe on 11/02/2014
Response by
DianeSpe on 05/07/2015:
Thankyou . It was lovely to spend time with you all such a lovely family

Diane
Diane looked after our 8 year old son and 7-month old daughter. She was great with the kids and nothing was too much trouble. I would definitely recommend her.
by AJRaab about
DianeSpe on 20/01/2014
Response by
DianeSpe on 21/01/2014:
Thank you very much they were a pleasure to look after.

Hope to spend more evenings babysitting for you both.
Diane has looked after my twins on numerous occasions and has shown
herself to be reliable, trustworthy, and very good with the children.
by
Libby68 about
DianeSpe on 26/03/2013
Response by
DianeSpe on 27/04/2013:
Thankyou very much for adding a review for me. I really enjoy looking after the twins. Diane
You must be a registered parent and logged in to leave a review.
If you don't have an account then Register Free now.