Cheshire Childcare's Reviews
Childminder
Below are the parent reviews for Cheshire Childcare. Back to Cheshire Childcare's profile
Average Rating:

(5 from 10 reviews)
I have been using Lisa's service for the last 2 years. My children enjoy being at her home.She makes the children feel welcome and part of the family.

She has a large enclosed back garden with log cabin playroom which any child would love to be in.
Lisa cares for my children when I'm working weekends and sometimes they end up staying over due to the demands of my job.

Being a single parent can be challenging but Lisa has helped myself and my family so much. I have no hesitation in recommending Lisa's service to anyone seeking childcare.
Overall
Setting
Cleanliness
Food
Communication
by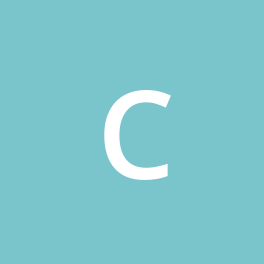 Clewes19 about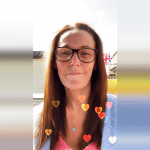 Cheshire Childcare on 03/06/2020
Having never left my 2-year-old son with anyone I was understandably nervous, however from the minute I walked into Lisa's day care I felt it was the right place for my son. Lisa is an accommodating professional, who not only took in to account my child's needs but my work schedule too. She and her staff are very professional and caring and highly experienced practitioners. Her prices are fair and included nappies and wipes. Most childminders do not offer this. It made life easier no nappy bag yeh! I would highly recommend this setting.
Overall
Setting
Cleanliness
Food
Communication
by suby01 about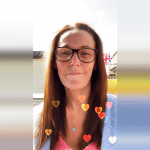 Cheshire Childcare on 04/03/2019
I have used Lisas childcare for childcare in school holidays and after school care for my two girls for the last four years. Both of my girls have a rare chromosome disorder and have additional needs. Lisa has been fab in making them feel like part of the family and has handled medical emergancies with great professionalism and care. I wouldn't trust my girls with anybody else. The garden facilities are amazing and my kids often dont want to leave. I have no hesitations in reccomending lisas childcare at all
Overall
Setting
Cleanliness
Food
Communication
by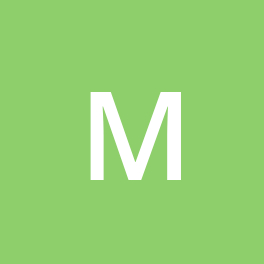 mymojo about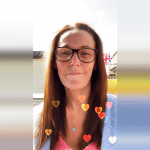 Cheshire Childcare on 03/03/2019
This is simple. Lisa loves her job. In fact it isn't work for her, it's fun which means she's always 100% committed to making sure every child in her care is having fun too!
It's very difficult leaving your child in another's care whilst you try to earn a living but believe me, Lisa will put your mind at ease from the moment you meet her.
I've never met anyone so committed to a child's welfare & development.
I met Lisa many years ago at the beginning of her childminding career when our children started Primary School together. I was leaving my daughter at before & after school clubs due to work commitments, but she wasn't fitting in well & spent most of her time there alone. There didn't seem to be much care & attention given by the staff there. Lisa offered her a place and the difference in my daughter was almost immediate. Lisa took care of my daughter all through her Primary education and into her secondary including parts of the school holidays. We became great friends and still are. And I've witnessed over the years just how much Lisa & her team are committed to making sure they offer the very best to all under their care.
I recommend her wholeheartedly.
Overall
Setting
Cleanliness
Food
Communication
by Amanda about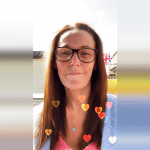 Cheshire Childcare on 29/09/2016
Thinking about choosing a childminder for my 5 month old at the time was a nerve racking task.

Having asked for recommendations from local parents via social media I was blown away by Lisa's reputation. Before I had even met her I was pretty much convinced this was where my daughter would be spending two days a week while I returned to work.

Upon our visit to Lisa's childcare our decision was cemented having visited a number of others in the area and we are delighted with the care provided and the learning that our daughter will be exposed to as she grows up.

Lisa instills confidence in both of us that we have 100% made the right decision and now nearly 12 months in our daughter now attends 40 hours a week. Lisa has been a key person in our daughters life and the bond that they have is almost like that of family.

Thank you for everything you have done and continue to do for our daughter and family. Not only do you provide invaluable support for the upbringing of our daughter around hectic careers but you provide a special friendship to the pair of us too.

Thank you Lisa, Danny and Dawn!x
by Rach269 about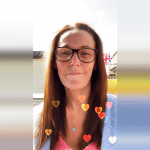 Cheshire Childcare on 24/09/2016
My son attended Lisa's childcare from the age of 5.5 months. Lisa was incredibly flexible in her working hours and really supported me in my return to full time work also. My son was cared for an integrated into the setting as though he was one of the family, and always felt entirely reassured that he was loved, cared for and happy with Lisa and her assistants.

I would recommend Lisa's Childcare without hesitation!
Overall
Setting
Cleanliness
Food
Communication
by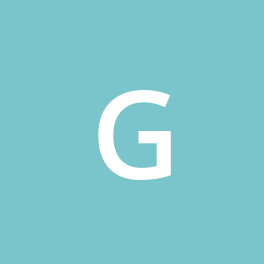 gemma81 about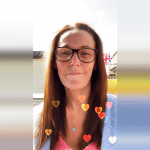 Cheshire Childcare on 23/02/2016
I used Lisa's Childcare many years ago (can't believe she's still going) just after she started out in 2007.

My boys use to get excited and looked forward to spending there weekends & school holidays with Lisa and her then two children.

I work as an on call out of hours Gp, Lisa was always flexible and was able to accommodate my needs at short notice.

Lisa always took the boys out on various day trips including Chester zoo & Mosi two of our favourite places. They enjoyed the activities that were planned around their own personal interests (I had a nanny for a while and she didn't do this with the boys)

Being a single dad I struggled for so long finding suitable childcare for my boys. I needed someone who would give them the stability they needed and care for them. Like they were their own children.

Lisa ticked all these boxes. I couldn't of continued to work if it wasn't for the help and dedication and love she showered my boys with.

My boys are older now 14 & 17, they still ask after Lisa and always laugh at some of the memories they have from their time they spent with Lisa and her children.

I have no hesitation in recommending Lisa's Childcare to anyone looking for a Childminder in the Wilmslow area.

I wish her all the very best for the future.

S.Bradshaw
by Bradshaw about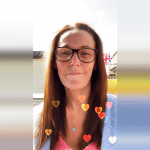 Cheshire Childcare on 29/07/2015
Lisa was my Childminder for approximately 3 years and looked after my sons and daughter before and after school.

My children were always welcomed and well looked after and they enjoyed their time there and they also got on well with her own children.

In my opinion Lisa is a well qualified and caring Childminder who always strives to make sure all the children she cares for have everything that they need.

I would have no hesitation in using Lisa's services again.
by Parent about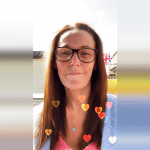 Cheshire Childcare on 15/11/2012
I have known Lisa for many years, she has cared for my 4 children at various times over the last 5 years whilst I've been studying and working. I have to say from my point of view she treats all the children the same and they are all like one little family if one child wants to do something then they all do!!

In the holidays they are always out and about from going to the Seaside to Chester Zoo, she has a well equipped home full of toys and activities to suit all ages.
She recently moved home and now has a large playroom fully stocked and super new garden to match.

I would recommend Lisa's Childcare in an instant. My children are looking forward to seeing her next holidays, and i know they will settle straight back in to her routine.

by Parent about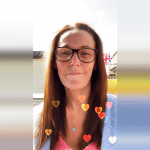 Cheshire Childcare on 12/09/2012
I've been using lisa's childcare for a couple of years now on an adhoc basis. I have to say she's fantastic with all tge children in her care. They have plenty of outings and activities to do if they are at her house. She has a larke playroom fully equiped with toys and activities suitable for all ages. All the families that use lisa's childcare are like one big happy family and we regularly get together and have a bbq and a good catch up. I highly recommend you visiting and seeing what she has to offer.
by dawn8147 about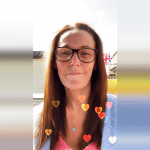 Cheshire Childcare on 17/07/2012
You must be a registered parent and logged in to leave a review.
If you don't have an account then Register Free now.