Lindy22's Reviews
Childminder
Below are the parent reviews for Lindy22. Back to Lindy22's profile
Average Rating:

(5 from 9 reviews)
Our little boy has been with Linda for the past year. She provides a loving family setting, with lots of fun and cuddles.
Our son has been very happy there and very well looked after. Linda always provides freshly cooked wholesome lunches and always manages to get our boy to eat, much better than I ever can!

Linda is a joy to work with, she is friendly, understanding and patient and will always go out of her way to help us, if we need last minute childcare, are running late, or for just good advice on our son, as first-time parents.

As soon as I met Linda, I knew she was the childminder for me. She was so warm, and my son took to her immediately. The settling in sessions were wonderful and when it came to returning to work, I knew I wouldn't have to worry about him, being in such a loving and caring environment.
I am so glad to have found Linda! She is a wonderful childminder with experience and accommodating mindset.

She offered training sessions with her prior the actual start date which were good to get my 9 month old son used to her and the home and other kids. Once started full time we have always been getting warm welcoming reception upon bringing our son there and in the afternoon a nice update of day's activities and how the day has been, what they are, did during the day and other etc.

We have been very fortunate by getting to take our son to Linda's care as she makes s true effort to ensure each kid is getting treated equally and well. She cooks kids lovely homemade warm dinners. Where there has been any dietary requests she has accommodated them very well. The house is not just a place to look after kids but it is a home with welcoming and caring environment.

The hours we had to have our son in daycare were very long and I felt a little bad at the beginning of having to leave my kid for such long time at daycare, 9 hours. But soon after we started with Linda I could relax as Linda really made the effort to ensure the house is really a home with heart and she made sure the kids were made felt that way too. My son loves to go to Linda's in the morning and he keeps learning new there every day.

There are three wonderful golden retrievers with her. They are the true ice breakers, gentle and calm and a wonderful way for kids to get used to dogs.

I can warmly recommend Linda as a childminder!
Overall
Setting
Cleanliness
Food
Communication
My son, Arthur has been with Linda since he was 10 months old (he is now almost 15 months) and I could not have asked for a more wonderful, kind and caring childminder/adopted nana for my little boy. Knowing Arthur was spending time with Linda made going back to work so much easier. Arthur adores Linda and the other lovely children in her care and he has come on so much in terms of speech, confidence and sociability over the last few months from being in such a safe, warm and happy environment. I have gotten to know the whole family and only wish I could take them with me so that Linda could continue caring for Arthur when we re-locate to the north of England in the next few weeks! I could not recommend Linda enough and will genuinely miss the laughs we've had watching Arthur grow over the last six months.
Overall
Setting
Cleanliness
Food
Communication
I'm so glad we found Lindy after unfortunately having a bad experience with a previous childminder. Lindy was very flexible with meeting times, I first popped round one evening to meet her which was really helpful as a full time working mum. I felt at ease and instantly knew my little boy would be very happy in her care.

Lindy has a lovely spacious home that offers a home from home setting for children in her care. Lindy has a cosy play setting in the lounge area, along with a great range of toys to choose from, catering for children of all ages. My little boy is very relaxed at Lindy's house, I often arrive to find him snuggled up on the sofa with a blanket or curled up next to one of her two beautiful golden retrievers.

The children partake in a wide range of activities including arts and crafts, woodland walks with the doggies, trips out and indoor imaginative play. Lindy offers breakfast lunch and dinner, she also provides a hot meal at lunchtime.

I couldn't recommend Lindy enough! She is very calm and nurturing, she really takes her time with the children and brings out the best in them. My little boy has thrived in her care, I am so thankful we found her!
Overall
Setting
Cleanliness
Food
Communication
by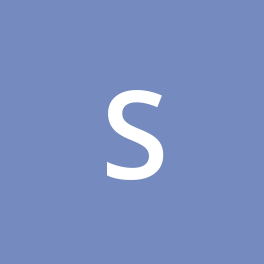 Susie about
Lindy22 on 23/10/2018
Response by
Lindy22 on 23/10/2018:
Thank you Susie!
Such lovely kind words and I can't thank you enough.
I adore each and every child that enters my setting and they are all treated equally no matter how long or short they stay.
I love watching each and every child grow and mature in confidence verbally and socially.
Lovely words from a lovely lady xx
I was so glad to have found Linda when looking for a childminder for my son when he was just 4 months old. Linda is extremely kind and patient and made my return to work after maternity leave much easier. I felt very relaxed from day 1 leaving him in her care. Even though at around the age of 10 months he went through a spell of separation anxiety Linda really kept me up to date with his progress on the days she had him and helped put my mind at rest, the spell didn't last long.

Now at 18 months old he absolutely loves going to Linda's and I truly believe she has played her part in him being such a kind, outgoing and well behaved little boy. Linda has a wonderful calming nature and provides a loving "home from home" environment which was really important to me.
Overall
Setting
Cleanliness
Food
Communication
Going back to work after MAT leave is never easy and I don't know how we would have done it without Lovely Linda!!

Our girls (aged 6 and 3) have been with Linda since March 2014. They started off with her full time and have continued in her care through times of change, when starting preschool and school. Linda has been a great support for the girls and me, she really is one of the family.

The girls absolutely love going to Lindas. I have to drop them off early so Linda gives them breakfast and then Linda will take our eldest to school for me whilst looking after our youngest. Linda is great with all the children she is extremely fair and patient, both the girls have made some lovely friendships whilst being there. One thing our youngest loves doing with Linda and everyone is going out for walks and exploring the woods. They also take Lindas 2 gorgeous doggies along with them. Our youngest absolutely adores Lindas dogs, they are so kind and gentle, she is very intune with them that we often joke how we wouldn't be surprised if she grew up and became a dog whisperer one day. When our eldest started at Lindas (aged 3 and 10 months) she was very wary of animals (as we do not have any pets) it was due to Lindas patience and guidance that she helped our eldest overcome this fear, it is now a real pleasure to see her be around animals with this new found confidence.

Linda is also amazing with all the home cooked food she provides for the children, I have to say when I collect the girls I often wish I was staying for dinner it smells so delicious!

I feel extremely blessed to have found someone who looks after the girls the way she does. Linda truly has their interests at heart and going to Lindas is like going to their second home. Linda is a very giving, warm, patient and caring lady, that is why she is and will always be our lovely Linda!!
Meeting Linda for the first time, on a cold day in December, was just like catching up with a long lost friend as we clicked instantly and I felt completely comfortable in her home. Our friendship and partnership has continued to develop since then and I couldn't imagine (nor want!) anyone else but this incredible lady to look after my precious girl.

Linda is kind, friendly, funny and incredibly empathetic towards all the children in her care and the parents. She has been very accommodating and understanding of my child's dietary and allergy requirements and I always feel reassured that she is in the most capable of hands.

My daughter LOVES Lindy Loo and I cannot stress how much this has helped my transistion back to work from maternity leave and in leaving my first born for the first time with someone other than family. With a kiss to Daddy and not a backwards glance then given, my daughter happily goes to Linda on a morning and I am always faced with the biggest and cheekiest of grins when I arrive at pick up time. Going to work, I can fully immerse myself in my role with the confidence that my child is thriving in a home-from-home setting with the wonderful Linda and her fabulous dogs.

Flexibility is another one of Linda's great strengths and I am so grateful to her for adapting routines and happily welcoming my child on different days to accommodate my childcare needs. Not having family in a close proximity to help with childcare has sometimes meant I have struggled to attend appointments in the past, however since meeting Linda she has always striven to accommodate my needs (on top of our contracted days) and I am so grateful to her for this.

In summary: Linda is a a wonderful and caring childcare provider with the most sunny of dispositions and a great sense of humour to match. Her home is exciting, stimulating and child centred. All children thrive under her care and I feel incredibly blessd to have met her.
Overall
Setting
Cleanliness
Food
Communication
I first met Linda while I was still pregnant & planning my return to work (I'm a very organised person). She is such a lovely, friendly lady I felt comfortable with her from the moment I met her.
I needed childcare that was flexible to work around my husbands 4 week rolling shift pattern & my working hours, & she was more than happy to accommodate this.
Linda started looking after my daughter when she was 6 months old and even though my daughter might not see Linda for a week due to the shift pattern, she always remembers Linda & she is happy to be left there. I can also book extra days if needed.
We have just started paying for Linda to feed my daughter while she's there & she always eats a healthy balanced diet there, probably better than what she eats at home.
Linda is fantastic, her house is clean and she has a huge range of toys for the children to play with. Linda also takes the children out to the local woods for walks on dry days.
I really can't recommend Linda enough, my daughter loves going there & I can't imagine anyone else looking after her.
Thank you Linda
Overall
Setting
Cleanliness
Food
Communication
Linda was the first child-minder we met to discuss our childcare needs. See I worked funny 12 hour, night and day shifts and they were different every week. I was seeking childcare for the following year as I just started maternity leave with my son. Linda was very adaptive and assured me she could help our family and keep 2 spaces on hold for us. Instantly I felt welcomed and less panicky about what the next year was going to bring.

My daughter was 2.5 when she first met Linda, she became instant friends with Linda and her Grandchild who was the same age, my daughter did not want to leave Linda's house that day!. This gave me great reassurance that my children would be ok. We did not feel we needed to seek other options, Linda was just perfect, we knew that straight away from her caring, bubbly personality and the way she would interact with my children and just seeing how the other children in her setting would just run up to Linda for a big cuddle. One of my worries before meeting Linda, was that my children would want a cuddles when they were upset as my children can be a little sensitive at times, but I knew Linda had lots of cuddles to share with them. We met whilst on maternity leave to settle the children in. The children settled in better than expected, this made going back to work as smooth as possible, knowing they would be ok. Don't get me wrong, it was difficult going back to work, but the children were in the best hands and I knew they were happy.

Linda has now been our child-minder for 1.5 years and we could not imagine anyone else looking after our babies. Linda aka 'Nana' or 'Lindy-Loo' has grown incredible close to our little ones, like she was their real Nana. My Daughter copied her Grandchild and started to call Linda Nana straight away, this stuck and they both still call Linda Nana, which I think is just lovely. The kids enjoy going to Linda's every morning and I can honestly say that she cares for all her children with love and care like they were her own. Linda treats all her children as individuals, knowing each of their likes and dislikes and providing them with home cooked yummy meals the kids enjoy. Barbie-fish pie is an all time favorite with my 2 and it is requested all the time. I have requested Linda give me some of her recipe's as I could learn a lot from Linda's cookbook.

The children go on daily walks to the local woodland with her 2 beautiful golden retrievers, Poppy and Lilly. The kids, especially my son loves them dearly. They are so gentle and always welcoming for cuddles and sloppy kisses when I see them, I do love them. I often receive lovely picture messages of the children building Den's in the woods and splashing in puddles with their welly's on, nothing but smiles on their faces.

The transition of my little girl starting nursery was best it could have been, Linda supported us all the way and adapted to our needs, I know she will do the same for my son when the time comes for him to start nursery too. I have also changed jobs and my hours have changed too, Linda has been great to support the change.

One of the best parts about having Linda as our adoptive Nana, is that we work together as a team. We frequently discuss the children's needs and any concerns we both may have. We put into place new ideas and routines, using the same words, phrases and actions at home as well as Linda's home, helping the children learn and develop. If I have any concerns I will often ask for Linda's advice as I value her opinion more than most as she knows my children so well and I know that she has 3 lovely girls herself, I would be proud to have my children grown to be just as lovely as hers.

Even though we have only known Linda just over 2 years, it feels much longer. Linda has become an important part of our family and also a very dear friend of ours. I am very happy to provide more feedback if you want to know more, I have nothing to say but great things to say about how Linda cares for my children, it is very clear Linda loves her job and all the children in her setting, anyone can see that. Linda was graded Outstanding in her last Ofstead inspection, this is a true reflection of Linda's work xxx
Overall
Setting
Cleanliness
Food
Communication
You must be a registered parent and logged in to leave a review.
If you don't have an account then Register Free now.