Nia Bharadwaj's Reviews
Childminder
Below are the parent reviews for Nia Bharadwaj. Back to Nia Bharadwaj's profile
Average Rating:

(5 from 10 reviews)
If I could give Nia 10 stars I would. She has been pivotal in our 4 years since we moved here to Weybridge, not only providing our daughter with a safe, fun and nurturing environment but helping her grow in confidence and sass!

I always dreamt of finding a childminder that my children would be excited to go to everyday, not dread it like you hear of sometimes and that's exactly what we have. My daughter actually asks for Nia on the weekends or days she has to go to Preschool. The love is pure!

Nia has varied activities planned, oodles of imaginative play, great food options and respects nap times massively. She has been really supportive and flexible with the settling of our second (lockdown) baby who has taken longer to adjust, but we're getting there and she is having as much fun as her sister is now.

It's a testament to Nia and her abilities that my daughter is already feeling emotional about the prospect of not being there and having to go to school in September, but that's a good thing and reassures me we made the right decision picking Nia.
Overall
Setting
Cleanliness
Food
Communication
by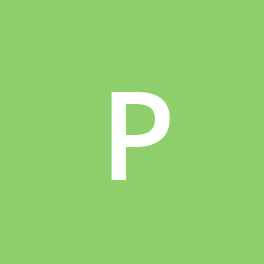 PREMILA about
Nia Bharadwaj on 14/06/2021
We're so happy with the care our son gets at Nia's. We wouldn't send him anywhere else!

He jumps out of his buggy everyday when we get there and runs straight in as he's so excited to have another day of fun. Nia gives us so much reassurance on his progress and eating/sleeping routines through very excellent notebooks she keeps, including photos which we treasure!

She was also amazing when he was settling in and was very respectful of his morning naps when he needed them which I know a lot of childminders really don't support as they need to do school runs etc. We love that she doesn't do a school run! She is also very respectful of his vegetarian diet and caters accordingly.

Finally she is a lovely woman and her home is warm and welcoming and a truly special place for children to play and learn together.
Overall
Cleanliness
Food
Communication
by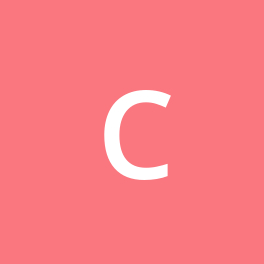 Ccullen about
Nia Bharadwaj on 24/03/2019
Nia has been a part of our family for seven years now. She cared for both of our sons, Oscar and Edward. Oscar was a poorly baby, and did not suit nursery, and was apprehensive leaving him anywhere, but still wanted him to enjoy mixing with other tots and some time away from mum. We knew from the minute that we met Nia that Oscar would be happy and safe.

What a wonderful lady she is! She is genuinely very caring and provides a nurturing and homely environment. Oscar had a wonderful time! He enjoyed playing with a lovely selection of toys, and so began his love of cooking and reading!

When Edward came along, we were delighted that he could also spend many happy days playing at Nias, and made some good friends too. He has known her since he was a tiny baby, until his final farewell when he started school last year. Edward gained bags of confidence, and is now a happy little chatterbox, with bundles of creativity which Nia expertly encourages. She even managed to get him to eat some fruit and veg, and amazingly fish fingers, which he still refuses to eat at home!

Nia was like a family member to us, sadly not having much ourselves in the area, so was very sad to leave when both boys started school. They both still ask 'when are we going to Nia's?' We will miss her and appreciate all the support she has given us over the years. Thank you!
Overall
Setting
Cleanliness
Food
Communication
by Mrs C about
Nia Bharadwaj on 05/03/2019
Nia has been looking after my daughter Isabel for just over 3 1/2 years since she was 1 1/2 years and has nurtured her over that time until she sadly has to leave but of course it's that time for school.

I really can't speak highly enough of Nia and there has honestly never been a day that Isabel didn't look forward to going to her home.

She has helped Isabel through her learning, emotional development, great trips out, takes a genuine interest in her wellbeing and really does care.

Anyone who has Nia looking after their children will be really happy for all that she brings. A 5 star rating isn't really enough and Nia deserves higher
Overall
Setting
Cleanliness
Food
Communication
by
Aprilcol about
Nia Bharadwaj on 01/09/2018
If a medal was available for child minder of the year then I am sure Nia would be winning this year on year. She has provided our little girl with such an educational, fun and safe environment to grow up in for the past (nearly) two years. Our daughter is always very excited to be going to Nia's and quite often asks if she can go back...usually straight after I have collected her for the day.

Not only has she provided our daughter with positives she has also alleviated my husband and I from undue stress as we always feel good about leaving her there for the day whilst we set off for work. We never have to worry about her not being looked after to the highest standard as Nia always goes above and beyond.

We will all miss her greatly as we move onto pastures very far away and we hope that we will be able to stay in touch.
Overall
Setting
Cleanliness
Food
Communication
by Maddy about
Nia Bharadwaj on 25/01/2018
Luca was with Nia for 2.5 years, from the age of 1 till he started preschool, September this year
Luca was very happy to go to Nia's, meet his little friends and do all the fun activities Nia always planned for them.
Nia has been such an amazing part of Luca's journey, providing a safe and loving environment , stimulus and fun and at the same time setting boundaries and teaching him what is right and what is wrong.
I cannot recommend her highly enough!!!
Roberta
Overall
Setting
Cleanliness
Food
Communication
by Roberta about
Nia Bharadwaj on 21/11/2017
I am so grateful to have found Nia and for her to have been such a big part of our sons and our lives.
Nia opens her home and heart to the children she cares for, I could go to work confident my child was very well cared for.
He enjoyed a variety of healthy home cooked meals and snacks.
Nia uses the individual interests of the children in daily activities and learning, Nia gave my son a great foundation for school and since starting in September is ahead with his phonics thanks to Nia!
Nia is a warm, gentle and all round amazing person who has taught not only my son but me a lot too and I am so grateful.
Overall
Setting
Cleanliness
Food
Communication
by Gemm83 about
Nia Bharadwaj on 05/11/2016
Nia is totally wonderful in every way - reliable, punctual, kind, thoughtful, tidy, flexible, loving and a truly good person. I recommend her wholeheartedly to anyone as my little boy adores her and has so much fun with her. From day one, he would run into her house and couldn't wait to start playing. She has amazing toys and always makes sure kids are happy and entertained.
She also has a very friendly dog, Teddy, who has brought so much joy into my son's life. They are definitely friends forever and since being around Teddy he has developed a great sensibility for animals. We are totally gutted we need to leave Nia and I even asked her if she can move close to our new location so she can still look after my boys. Highly recommended!!

by
Anakpsmi about
Nia Bharadwaj on 15/02/2014
I can honestly say that Nia is the best thing that has happened to my family and whole heartedley recommend her.

Jack started with Nia in febuary this year and he has been with her since.
As soon as jack meet Nia on our first visit she made him feel happy and confortable so much so that it took me 10 mins to get him to leave.

Jack is extremeley well developed and i credit Nia for this totally.
She has been amazing with all stages of Jacks development and he is an extremeley sweet, well behaved and polite child due to this.

Nia provides many activities such as soft play, music, puzzles and the park
And sets puzzles and books and Arts and Crafts everyday to help with Jacks Development.

He loves Nia and her whole family and generally just enjoys being with her
He never wants to leave as he is always having so much fun and because of this i intend on Jack staying with Nia for as long as possible.


I feel confident and happy to leave jack with nia and no that he is 100% cared for.

I feel that Nia is the best person to care for jack whilst i am at work and trust her explicity.
by samjjhw about
Nia Bharadwaj on 15/10/2013
I only wish we lived in Weybridge then we could have Nia as our childminder! I can wholeheartedly recommend Nia. We have known her for some years now and met when she was the mentor to my oldest son, from 2.5 to 4 years old, then mentor to his little brother starting when he was 10 months old. She was great with all stages of my boys' development, giving gentle but firm guidance and encouragement. With care and patience from feeding, sleeping routines and activities: Art/ outdoors to reading/writing/confidence building. Loads of creative activities to bring on all areas of development and they think they a re just having fun. She is really organised and has a great set up now, which we have taken advantage of too!

I would like to add a rating of excellent, but this web page doesn't offer it, so do please contact Nia then she can pass on my contact details if you require any further feedback.

by superboy about
Nia Bharadwaj on 10/09/2012
You must be a registered parent and logged in to leave a review.
If you don't have an account then Register Free now.