mariaruffoni's Reviews
Childminder
Below are the parent reviews for mariaruffoni. Back to mariaruffoni's profile
Average Rating:

(3.67 from 6 reviews)
I can't comment on food & cleanliness as my Daughter only had 2 settling mornings before we we told after a number of excuses that it's best she doesn't come back. Despite us explaining that our little girl was hard work and speech delayed at the present time.
Overall
Setting
Communication
by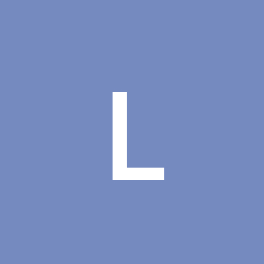 lol84 about
mariaruffoni on 25/06/2021
Response by
mariaruffoni on 25/06/2021:
I'm sorry this is not accurate I explained to mum child got very anxious with other children coming near her I also said my priority is to put the child first we are a large setting I work with 2 assistants and look after between 6/8 children I told mum child would probably be more settled in a smaller setting with 2/3 children she would not get as anxious but if she wanted to we could carry on and try.
Mum sadly took offence to this and informed me she would not be coming back.
Our boys (5 & 8) have been at Maria's for 3+ years.

My youngest - before he started school - enjoyed learning to count in Spanish, practicing makaton to nursery rhymes and coming home most nights with craft completed through the day. A number of these still have pride of place around the house!

Maria now provides school drop off and pick up for our boys and school holiday cover, during which they visit the park and create wonderful art.
Maria is also considerate of our boy's very particular palates (they are very fussy!) and she always ensures that they have had something to eat. We are very grateful (and sorry they're so picky).

Maria has always been communicative, responsive and caring and our boys have been well cared for.
We've never had any worries or concerns and we felt extremely safe leaving our children with Maria.

She and her team are very caring and welcoming of our boys and an absolute pleasure.

Would highly recommend.
Overall
Setting
Cleanliness
Food
Communication
by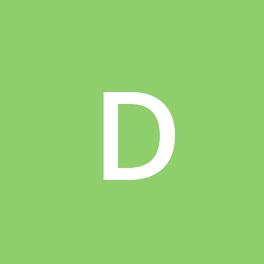 Danielle about
mariaruffoni on 05/05/2021
Response by
mariaruffoni on 05/05/2021:
Thank you so much 🙏, They really are a pleasure to have a true credit to you.
My little girl loves her days at Maria's! She provides fun, stimulating activities and it always sounds like my daughter has had so much fun 😊 she talks about everything she has done throughout the day.

Maria's setting is lovely and spacious, her and her team are so friendly, calm and loving towards the kids - it is so reassuring.
Overall
Setting
Cleanliness
Food
Communication
by
Lily about
mariaruffoni on 16/12/2020
Response by
mariaruffoni on 16/12/2020:
Thank you so much 😊
Maria and her team, have been caring for my son since last year. We're very happy with the services they provide.

You're kept updated with a log book, of what your child has done for the day and eaten.

Joshua always seems very happy, with his friends and within Maria & the teams setting.

They have helped with toilet training, my son is now toilet trained due to us all working in continuity with each other.

They're a relaxed, fun setting... it's not to quiet, it's not to busy.

They do lots of arts and crafts teaching the children lots of activities.

My son is now 3, and a happy and thriving little boy!

I can highly recommend Maria and her team, if you're looking for a professional down to Earth childcare setting, then definitely contact her, to discuss how she can help you.
Overall
Setting
Cleanliness
Food
Communication
by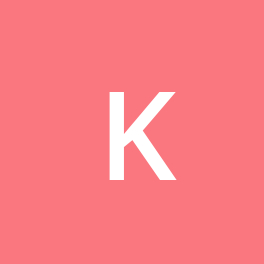 Karla about
mariaruffoni on 26/04/2019
Response by
mariaruffoni on 04/12/2019:
Thank you 😊
My little girl has been with Maria for two years now since she was nine months old. We are incredibly happy that we found Maria.

Maria provides a caring and stimulating environment for a very active little girl. She comes home having learned new songs, counting in English and Spanish and having regularly participated in arts and crafts.

Maria has been very understanding and accommodating with both of us parents travelling to work in London and being a little late for pick up due to late trains.

We were very nervous about how our little one would settle in with a childminder or nursery as she had never spent time away from us before I returned to work. Maria assured us she had plenty of experience with challenging babies and she was fantastic. By the end of the settling in period, we stopped worrying. As little as she was, our little girl looked forward to seeing Maria and her team in the morning and the friends she made at the setting.

We are looking at schools that fit with Maria's drop offs so our little one can continue to enjoy being in Maria's care.
Overall
Setting
Cleanliness
Food
Communication
by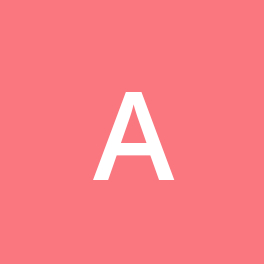 Anisa about
mariaruffoni on 22/03/2019
Response by
mariaruffoni on 04/12/2019:
Thank you so much 😊
Unfortunately we had a bad experience with Maria. After a long summer break and when my child was due to come back to the setting Maria told us the setting was full by text message, without giving us any warning and without the dignity to return any of our calls .
We were very stressed as i had to postpone my return to work after maternity leave due to been left without any childcare.
by lidia about
mariaruffoni on 30/10/2018
Response by
mariaruffoni on 30/10/2018:
Hello Lidia
But unfortunately you did not pay to hold a place after being absent for 3 months requiring 4 hours of childcare per week so I had no choice but to fill the position with a full timer.
You must be a registered parent and logged in to leave a review.
If you don't have an account then Register Free now.