"EXCELLENT"

review of Elaine - Childminder in Cambuslang
---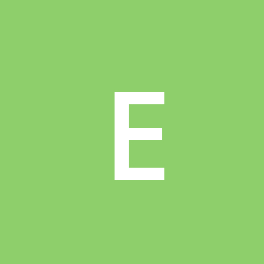 Reviewed
EXCELLENT
Elaine was childminder to my Son Daniel from just over a year old until 6 years old and our daughter Lauryn from the age of 6 months until 3 years of age. Only reason for the kids not still being with Elaine is due to us moving House we were all upset to be leaving especially with the amount of time and effort Elaine puts into every child she has in her care. The kids loved going on a daily basis.
Where do we start on explaining the care Elaine provides from start to finish your really cannot fault her. She has an amazing playroom with a variety of great toys for the children to play with also the kids loved the variety of arts and crafts that Elaine has for them. Every week they came home with something different and seeing your child's face light up to show you what they have made or done today there faces that they are so happy with what they achieved is the best feeling in the world. The amount of time and effort that goes into helping the children learn play read and write is just outstanding exceptional childcare service provided by Elaine.
Even though its not apart of Elaine's job she also attends any nursery/school activities that she can showing not only the child support but also for the parents too for when they are unable to get away from work. Elaine goes out of her way to make sure every child's need is catered for. Snack time in Elaine's is great she offers freshly prepared snacks and lunches on a daily basis and likes to ask the children for there ideas for snack time to make is different everyday.

My kids also went to Elaine's during the summer holidays. She organises so many different fun activities and outings for the kids to go on. You know when its that time of year because the children start asking what are we doing. We feel that Elaine excels herself with the kids at holiday time and the kids all have the best time with her while us parents are stuck at work!!
Elaine has also got all of her children through word of mouth and to me that's what sells her business and the kids themselves will even tell you how much fun they have.
Thank you so much for all your time and effort you put into Daniel and Lauryn they miss coming to you but have so many great memories and friends :).
Overall
Setting
Cleanliness
Food
Communication
by Sarah
Response from Elaine
Responded
Thank you Sarah n Graeme for this review. Wow!!! I have enjoyed my time with Daniel n Lauryn and helping them develop into the lovely children that they are today. I miss them soo much.

I hope they are enjoying their new School and Nursery and new home!!! I'm sure that they will fit in and have lots of new friends.

I look forward to seeing them soon and please keep in touch.

Thank you again for using my Childcare Services. X