Bright start's Reviews
Childminder
Below are the parent reviews for Bright start. Back to Bright start's profile
Average Rating:

(5 from 5 reviews)
Wendy is a wonderful childminder we are so glad we found her. Our son has been going to Wendy since he was 8 months old he can't wait to get there in the mornings and absolutely loved his time there . Wendy is wonderful with the children and really takes them into her home our son has grown and developed so much since being with Wendy she has been a great help. Wendy takes the children to all sorts of places so they have a wide variety of play and experiences whilst with her.I would highly recommend anyone to leave their children with Wendy she has a wealth of experience and is amazing with all the children.
Overall
Setting
Cleanliness
Food
Communication
by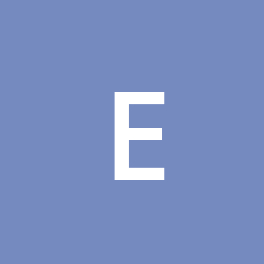 Emma about
Bright start on 14/08/2019
Wendy has been looking after both of our little boys since they were 6 months old. Wendy's greatest quality is that she loves them both - and they love her. To them she is "Wendy" not a childminder and they feel very at home in her house and with her family. They both rush off to play when we drop them off in the morning and we have never had any problems leaving them - they feel so settled and secure that we have never doubted that leaving them with Wendy is in their best interests. She has a wonderful selection of toys and activities for them in her (lovely clean) home - and they also spend a lot of time going out and about - to toddler groups, to other childminders' houses, to the woods or park, to the library, to the shops, further afield on train trips / day trips (e.g. Hampton Court, Portsmouth, Windsor). My husband and I regularly reflect on how lucky we are to have "found" Wendy and how lucky the boys are to be being brought up by her - we almost feel like we're doing them a favour by going to work ;-)
Overall
Setting
Cleanliness
Food
Communication
by
Hannahm about
Bright start on 30/06/2018
I have a son with special education needs and at the time was looking for a childminder desperately as he had been out of a mainstream school for a while. Wendy was the only childminder in the area that was willing to give him a chance, she wasn't judgmental or presumptuous. I'm sure my son will agree with me that she is a natural, her strategies that she used when dealing with my son could only come from experience and the pure joy by which she cared for all the children in her care including my son. I could tell that she was genuinely interested in his wellbeing , I will describe Wendy as a warm, friendly , natural care giver and she really was a blessing to my son and family as I would go to work not worried about how things were because I had that much faith in her abilities .

I really could go on but like all good things, it had to come to an end and I was devastated and not bothered to find a replacement, we only took our son from Wendy's care due to change in schools for my son, which meant that it would have been impossible for Wendyto commute to his new school and still be able to meet her other child care commitments, even then she wanted to explore the possibility of supporting our son in his new school and after much deliberation reached the sad truth that it could not be done.


I would recommend Wendy and I have to anybody in a hear beat, she is two words - Amazing and supportive. Wendy is always with a smile on her face and I know I speak for my son when I say he misses his time and Wendy,s - he would occasionally talk about fond memories

Thank you Wendy, we truly appreciate you xx
by Ena K about
Bright start on 11/03/2018
Response by
Bright start on 14/03/2018:
Aww Thank you! What a lovely review, it has brought a tear to my eye!
It was a pleasure to work for you and to care for your son. I hope he is getting on well in his new school.

Wendy x


Wendy looked after my daughter for 3 years, from age 1-4. She provides genuine home from home care and clearly loves what she does and really cares about the children she looks after. She provides lovely activities at home and also attends local toddler groups. My daughter is confident and completely ready for school, much of which I know is down to her days with Wendy.
I would recommend her 100%, we were very sad to end our time with her!
Overall
Setting
Cleanliness
Food
Communication
by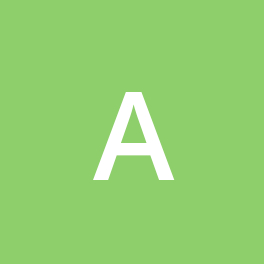 AmesB about
Bright start on 20/02/2018
We used Wendy to care for our daughter for five month during a new career change and she was wonderful. She genuinely cared for the children in her charge and her attention to their needs was fantastic. My daughter thoroughly loved spending time with Wendy and she will be missed. We would not hesitate recommending her,
by kris7576 about
Bright start on 12/01/2013
You must be a registered parent and logged in to leave a review.
If you don't have an account then Register Free now.