Krissy's Reviews
Childminder
Below are the parent reviews for Krissy. Back to Krissy's profile
Average Rating:

(3.67 from 3 reviews)
Krissy is a wonderful, caring childminder who takes great pride in getting to know children as individuals and working out how to encourage the best from them. She has been amazing with my 6 year old son and he is always excited to see her - he loves her almost as a family member rather than his childminder.
There are always games and crafts and fun things to get excited about when Krissy is around, and she has a great sense of humour and fun. I was delighted that she has such a love of animals and likes to share this with the children she looks after. She is extremely experienced and good natured and knows exactly how to deal with any situation that could arise when childminding. I would definitely recommend Krissy and thank her for all her hard work with my son.
Overall
Setting
Cleanliness
Food
Communication
Our son has been with Krissy for over 7 months now and I could not be happier with the service she provides.
Krissy absolutely adores children and in my opinion goes above and beyond to provide us with the best possible care for our child. I work in the NHS and Krissy has been brilliant at providing a flexible service to fit in around my work schedule. As well as this, Krissy is always happy to provide advice and information regarding your childs development. The environment that the children are cared for is best described as a "home away from home" and our son absolutely loves going there and spending time with her and the other children. The app that Krissy uses is brilliant for keeping us updated on how our little one is getting on not only throughout the day but also in terms of developmental milestones. I could not recommend Krissy enough, she really is a fantastic childminder and our son absolutely adores her.
Overall
Setting
Cleanliness
Food
Communication
Krissy was pleasant to deal with, however in my opinion she is not a professional carer, she let's personal feeling getting in the way of caring for other people's children.
There was an incident between my son and her son at school, which we discussed and thought everything was resolved, but out of the blue I was the only parent to have their sons care terminated.
Krissy's actions have emotionally traumatised my 7yr old son. Krissy's reasons were misleading.
Please don't be fooled by this lady's smile.
Overall
Setting
Cleanliness
Food
Communication
by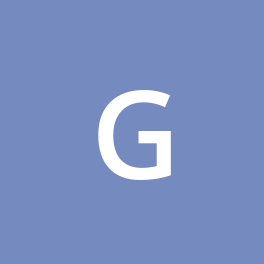 Garcia1D about
Krissy on 23/10/2019
Response by
Krissy on 23/10/2019:
Dear Garcia1D
I can assure you this decision was in no way personal or in anyway a reflection on my working relationship with you or your son. Due to confidentiality laws I am unable to provide you with the details of anyone else affected by changes I am making within my setting however you can rest assured it was a difficult decision to make and one I didn't take lightly.

I'm saddened that you have taken the notice I gave you this morning as a personal attack on your son, in no way was that my intention. The incident you mention in your review happened 5 months ago and as you rightly state was handled swiftly and in no way has or would influence my decision in this case.
I sincerely wish you would have stayed to talk more or come and spoken to me so we could of discussed this properly, rather than leaving abruptly and leaving this review. I have built an excellent reputation for myself over the last 7 years of hard work, dedication and at the fore front of everything I do, are the best interests of the children in my care. Please also note this is the first time I've ever had cause to give any of my parents notice and whilst I appreciate this may have come as a shock, please be assured I did so after careful consideration and in accordance with all regulatory and contractual requirements. I'm disappointed by your comments but wish you and your family the best going forward for the future.
You must be a registered parent and logged in to leave a review.
If you don't have an account then Register Free now.