"No nonsense!"

review of BTH - Maternity Nurse in London
---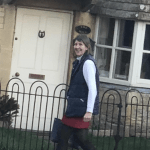 BTH
Maternity Nurse
London

Reviewed
No nonsense!
When our son was born, we were keen to have an expert give us no- nonsense advice and to start good habits from the outset. Brenda came to help us on Josh's second night at home and has been a couple of night's a week since then. I'm delighted to say that he is now sleeping seven hours through the night, rarely cries and is a happy little boy!
Brenda's experience and confidence have hugely helped us - thank you Brenda!
Overall
Cleanliness
Communication
by
Sarah
Response from BTH
Responded
.....sleeping a 7 hour stretch and still only 9 weeks! What a good boy. It's been a pleasure to look after G 😊 x