The votes are in – UK parents say BOYS are EASIER to raise than GIRLS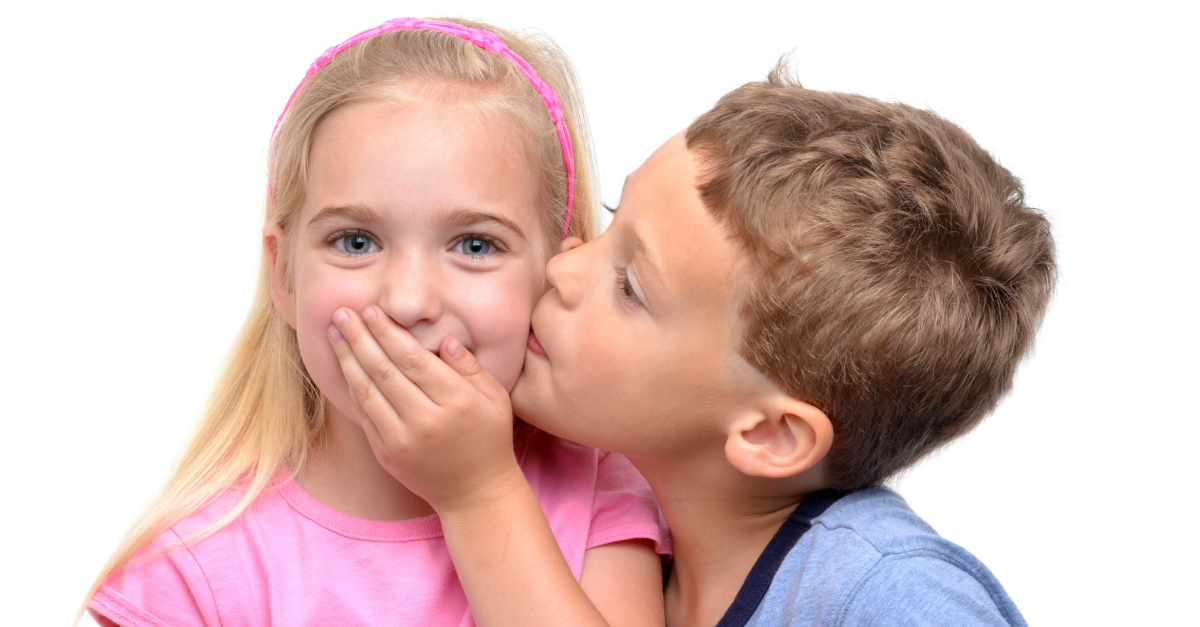 We all know that parenting boys and girls is both a challenge and an absolute joy, but is one gender really easier to raise than the other?

We surveyed our members to find out exactly that and according to 66% of UK parents, the answer is boys are easier.
We conducted a survey of 6,225 of our members with children aged between 6 months and 15-years-old, looking at which gender is easier to raise and why. Boys won the majority of votes, based on their emotional needs, communication, behaviour and resilience.
Of those questioned in the survey, 17% of parents said that girls are easier to raise overall, while 13% said that both genders are difficult to raise.
A further 4% of respondents said that both sexes are easy to parent.
When asked why parents believe boys are the easier sex to raise, 36% said it was due to more manageable emotional needs, one third (29%) opted for resilience and one quarter (25%) said it was because of better communication. Finally, 10% of parents said sons are generally better behaved than daughters.
Parents were also asked to provide specific examples of the challenges they had faced with their children, with temper tantrums, disobedience and talking back listed as the most common themes among parents of girls.
Here are some of the responses we received:
Samantha (mum of three – 6-year-old twin daughters & 4-year-old son)
"I never really had a preference to gender before I had my children, but if I were to have another baby, I would prefer another boy. Dinner time is especially difficult with my daughters – they are extremely fussy eaters, so experimenting in the kitchen is a big risk. They will throw huge tantrums if they don't even like the look of what's on their plates, whereas my son is very relaxed – he will eat what he's given and go back to playing."
Lisa (mum of one – 13-year-old daughter)
"Obviously I have no experience with boys, but I can imagine they are much easier to handle. My daughter is 13 and with all the hormones and mood swings, you'd think we were going through the terrible twos all over again! I have two nephews and they always seem so calm and well behaved in comparison."
David (dad of two – 8-year-old daughter & 11-year-old son)
"Without a doubt, girls are easier than boys! My son (my eldest) is extremely boisterous – I constantly have to pull my kids apart after he has turned a silly argument into a physical altercation. The other day, my daughter took his remote-controlled car to play with (a toy he hasn't touched in several months). My son, of course, got jealous and actually broke his own remote control so his little sister couldn't use it. Lord give me strength."
The results also showed the ages at which boys and girls were most difficult to raise. Almost half (42%) of parents said that girls were most difficult to raise between the ages of 12-15-years-old, while 35% selected the ages of two-four-years-old as the most challenging for daughters. According to two thirds (67%) of respondents, boys caused the most issues from five to eight years old.
Similar results have been seen in the United States. According to global analytics firm Gallup, 54% of Americans say that boys are easier to raise than girls. Since 1947, Americans have consistently said that boys are the easier gender to raise.
Richard Conway, founder of Childcare.co.uk said:

"Children's behaviours do differ depending on a variety of factors and we can't discount the tolerance of each parent. However, it is interesting to see that the majority of parents surveyed say that boys are easier to raise than girls, even more-so as similar results have been seen in the USA.
"The bottom line is that raising children is hard work at times. While I don't have any experience of raising daughters – I'm a father to two boys – I can say that parenting certainly comes with its challenges!"
Don't have an account? Register free today
Sign up in one minute, no payment details required.
Member benefits include:
Add a free profile detailing your requirements or services
Search by postcode for local members near you
Read and reply to messages for free
Optional paid services available