Confusion over early years vaccine priority
There has been confusion over whether or not childminders and other early years workers might qualify for priority vaccines due to them apparently being classed as working in the 'social care' sector.
The NHS website states that 'social care workers' can currently book a vaccination.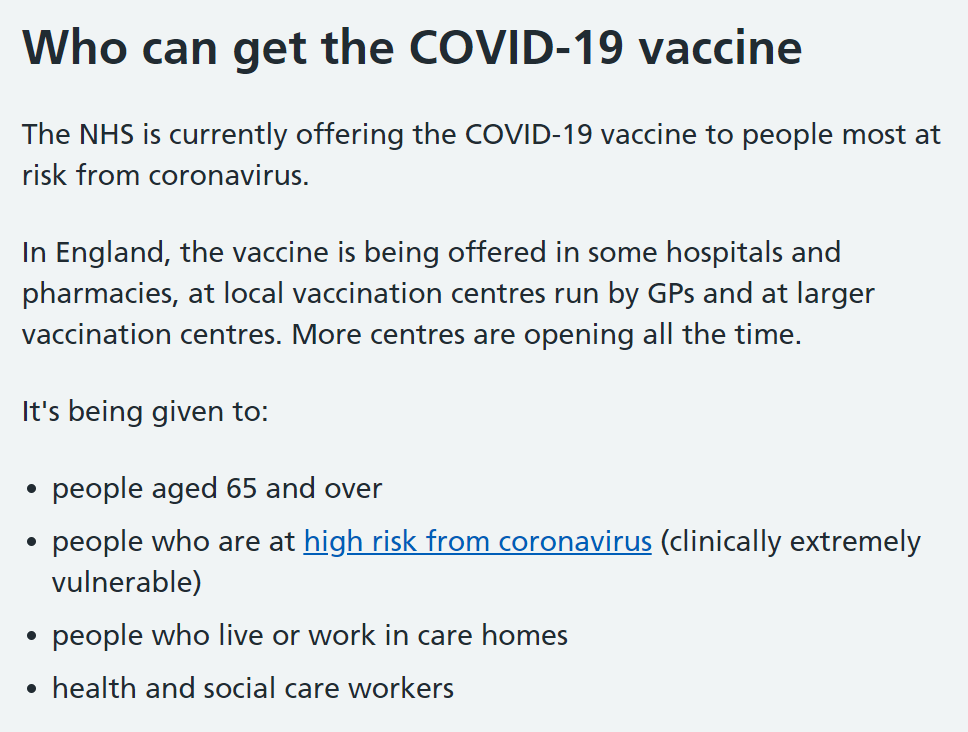 ... but are childminders and early years workers social care workers? The DfE said not earlier this week and stated that childminders and early years workers come under the 'education' sector.
However, the National Careers Service website, part of the .gov.uk website gives a long list of occupations that they say are part of 'social care'. The list includes Childminder, Nanny, Nursery Manager and Nursery Worker amongst others.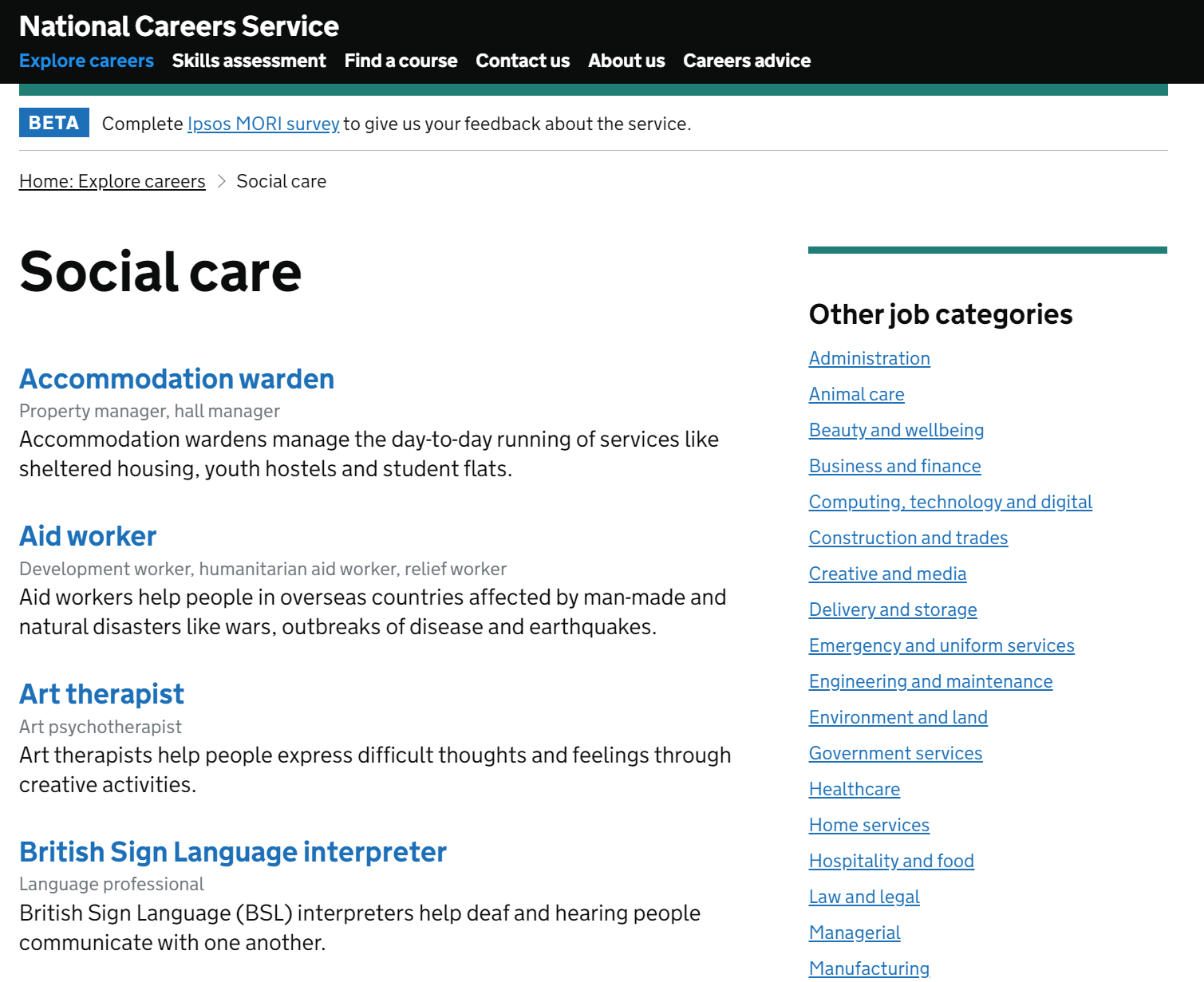 This led to some childminders and early years workers reporting that had managed to successfully book vaccines based on the above.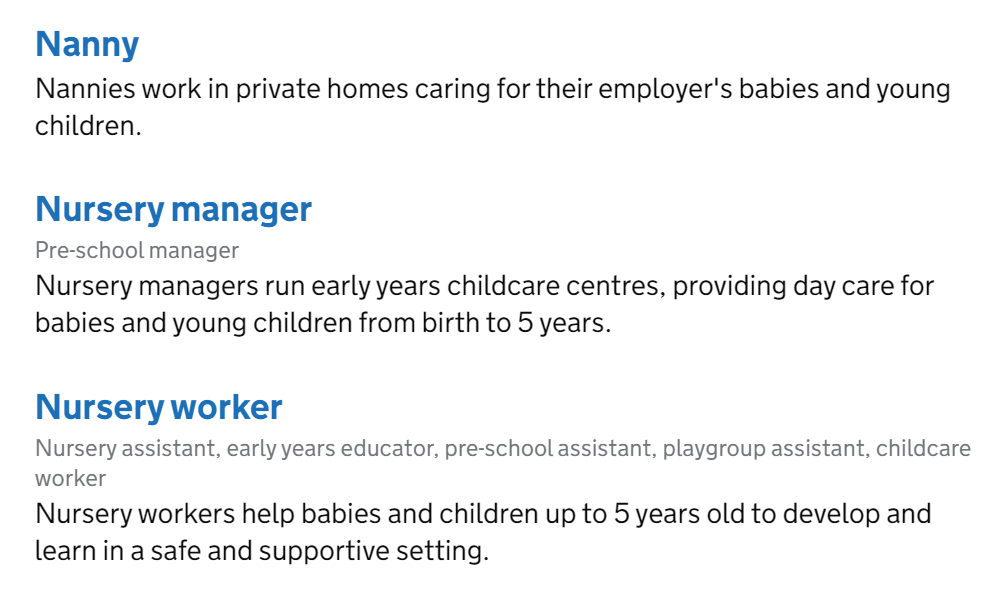 We reached out to the DfE for clarification and they said:
"The National Careers Service allows people to explore career choices and opportunities, broadening their career horizons. The National Careers Service does not serve to present a strict classification of professional groupings and should be not used to prioritise staff for Covid-19 vaccines".
So alas, it seems that childminders and early years workers cannot book priority vaccines, even though many seem to have already done so and are continuing to do so.
The Childcare.co.uk facebook page has comments from several early years workers who claim to have been able to book vaccines via the NHS booking website and through their GP surgeries.
Richard Conway, CEO & Founder of Childcare.co.uk said:
"This really is a ridiculous situation. On one hand we have the DfE saying that early years workers do not qualify for priority vaccines, yet there is a .gov.uk hosted website that states childminders, nannies and nursery workers come under the social care category, and the NHS website states that social care workers in England are currently eligible for a vaccine.
"Many early years workers have taken this information in good faith to believe that they are eligible for a vaccination and have followed the process to book, and in some cases successfully receive a vaccination, without being questioned.
"In some areas GP's and local authorities are informing early years workers that they qualify, whilst in others they are being told they do not. It is a postcode lottery and a complete gamble whether or not an early years worker can receive a vaccine.
"The government must provide clear information on what is, and what isn't allowed and have measures in place to prevent any abuse of the booking system. We have been campaigning for priority vaccines for early years staff since January and Childcare.co.uk even offered to pay for every childminder in the UK to receive a vaccination, yet our letter to the government remains ignored."
14th February 2021 - Further update from the DfE
On 14th February 2021, since publication of the above, the DfE provided Childcare.co.uk with a further update.
The DfE say:
"On the 11th February, the National Booking System was made available to eligible frontline health and social care workers to ensure maximum uptake of vaccinations, as well as timely, equitable access for all frontline healthcare staff.
"This service is available to those eligible frontline healthcare staff in line with the JCVI recommendation who are at a high risk of infection of COVID-19 and also of transmitting it to multiple patients particularly vulnerable to COVID-19, in a healthcare environment.
"NHS England has published specific guidance on how social care workers will be able to use the service, as well as reiterating the guidance set out in the Public Health England's Green Book on social care workers who are eligible as 'frontline healthcare staff' in Annex A.
"Our priority is to protect those who are most at risk of serious illness and death, and those who are likely to have contact with multiple vulnerable patients within a healthcare setting, who are considered 'frontline healthcare' staff. This approach is in line with the advice of Joint Committee on Vaccination and Immunisation.
"Prioritisation decisions for the next phase of delivery are subject to the surveillance and monitoring of data and information from phase one, as well as further input from independent scientific experts such as the JCVI."
An excerpt of 'Annex A' is shown below:



This expressly excludes any social care workers working with children, including childminders, nannies and nursery workers, from receiving a priority vaccination unless they work with children with an underlying health condition that could lead to greater risk of disease or mortality.
Despite all of the above, we are still receiving reports of several early years workers that do not meet the above criteria, having been able to book and receive a vaccination.
16th February 2021 - Further update
The Department of Health and Social Care (DHSC), NHS and DfE have all now confirmed that early years workers are not considered social care workers for the purpose of vaccine priority.
The DHSC has stated that if an unqualifying early years worker has managed to make a booking for a future date, but not yet received their vaccine, then they must cancel their appointment.
Childcare.co.uk are currently awaiting clarification on what early years workers should do if they have already managed to receive their first vaccine and whether or not they will receive their second vaccine under the normal time scales.
The DHSC has said that any early years workers who have had a vaccine that shouldn't have, will not be fined.
Speaking about the latest developments, Richard Conway, CEO & Founder of Childcare.co.uk said:
"Once again the circus over early years vaccines continues. We now understand that several thousands of early years workers were able to make a vaccine booking with a significant number of them having already received their first vaccination.
"To insist that those early years workers with a future agreed booking must now cancel is farcical. Many early years workers were told by their local authorities or employers that they do qualify and a number of 119 operators were informing early years staff who made enquiries that they were entitled to a vaccine and that their vaccine would go to waste if they did cancel their booking.
"We continue to make the case for priority vaccines for all early years workers and will continue to campaign on behalf of the sector for greater protection and support."
Don't have an account? Register free today
Sign up in one minute, no payment details required.
Member benefits include:
Add a free profile detailing your requirements or services
Search by postcode for local members near you
Read and reply to messages for free
Optional paid services available