A COVID Christmas: One in five Brits will break rule of six on Christmas day if it's enforced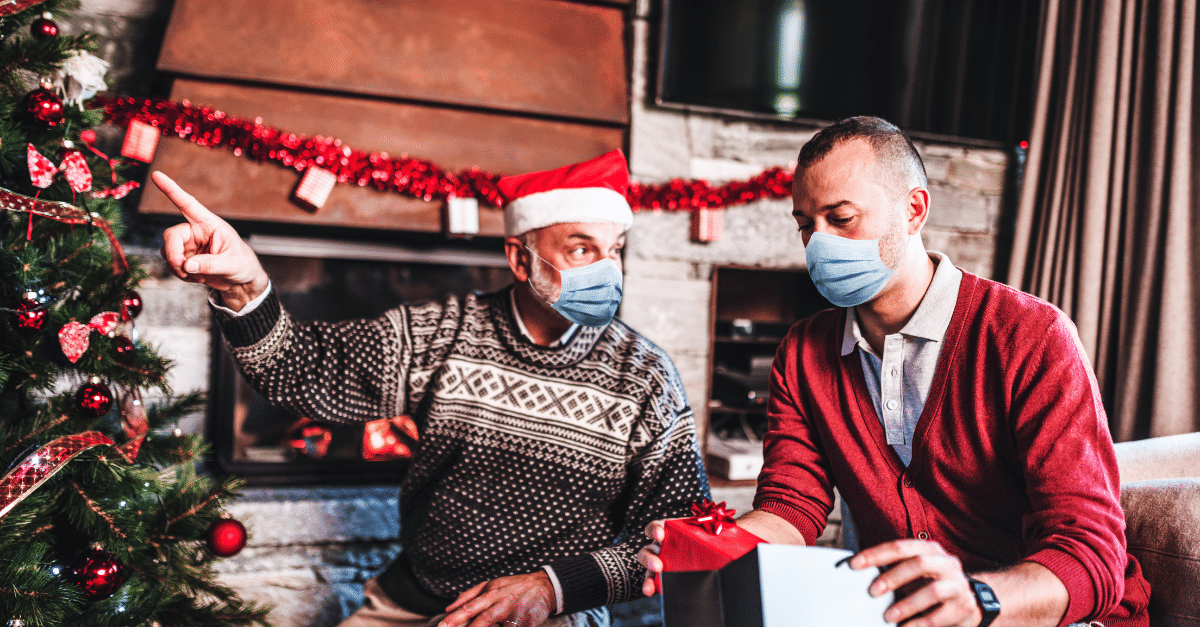 2020 has been a year like no other, and the fact that the end of it is in sight is a relief for many. Last week we heard from the Prime Minister on how the UK is going to continue tackling the pandemic, however, one thing that was not discussed was Christmas.
With the festive season just around the corner, as a nation we are naturally wondering what the new rulings mean for our traditional Christmas and New Year celebrations. We wanted to gain some unique insight into how everyone was feeling about the coming holidays, and polled 2,700 parents on what they think about the new rulings, especially when it comes to the festive season.
The results were quite surprising, revealing that one in five (20%) Brits will break the six-person rule on Christmas day if the government enforces it.
Desperate to have a 'normal' Christmas, just a third (34%) agreed that the rule should stay in place to avoid a surge in COVID-19 cases. A sixth (16%) stated that the government should lift the rule for the entire period between Christmas and New Year, whereas a further 15% believe the rule should be lifted for Christmas Day only.
Alternatively, some shared that they believe the six person rule should only be applied to just adults over the Christmas period, others think that the rule should be lifted for just Christmas and Boxing day and a few revealed that they feel the government should lift the rule entirely.
Discussing the rule of six further we found that almost half of parents (43%) believe children under the age of 12 should be exempt from the ruling in England, whereas a tenth (10%) think that children under the age of 18 should be excused.
We also decided to discuss the topic of schools with parents, to discover how they were coping at this time and how many have been directly impacted by closures or cases.
Our survey results show that a third (33%) of schools have had positive COVID-19 infections and over half (57%) of children have already been affected by school closures in some form since returning last month.
In addition, two fifths (40%) of parents shared that they've had to rely on family members/friends to look after their children due to a sudden school closure within the last month, whereas one in ten (8%) have hired a childcare provider to care for or teach their child at the last minute.
It also seems as though parents are gearing themselves back up to turn the kitchen into a classroom once more, with two thirds (70%) sharing that they are anticipating having to home-school their children before the end of the year.
Richard Conway, founder of Childcare.co.uk, said,
"Despite the Prime Minister's announcement last week on what the next steps will be to tackle the pandemic, it is still unclear what the Christmas holidays will look like, and naturally that's got a lot of people talking and speculating. We decided to shed some light on the current narrative from a parent's perspective.
"The results were quite surprising, as it's clear that a lot of British families are willing to break any rules so they can celebrate the way they want. Hopefully, the government will announce what guidelines will be in place soon, so families can start to prepare and rearrange their festive plans."
Don't have an account? Register free today
Sign up in one minute, no payment details required.
Member benefits include:
Add a free profile detailing your requirements or services
Search by postcode for local members near you
Read and reply to messages for free
Optional paid services available